Designed by, Ponadto Grupa Projektowa, the pavilion in Warsaw comes across as a structure with unique multi-spatial qualities and a café hub. It also spaces additional land for future expansions whereby the design concept plays around, with an open spatial context.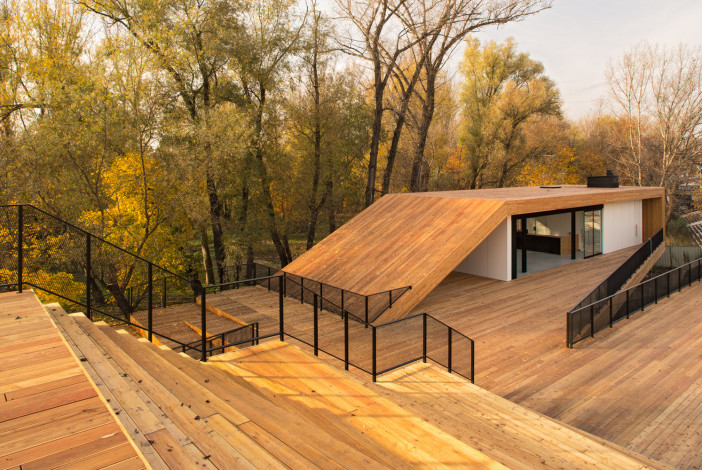 Originally conceptualised as a single integrated structure, the pavilion serves as a platform to unite the nearby neighbourhood community. With more focus on creating a unique landmark, the structure remains evident with ample open layout circulation and efficient service systems.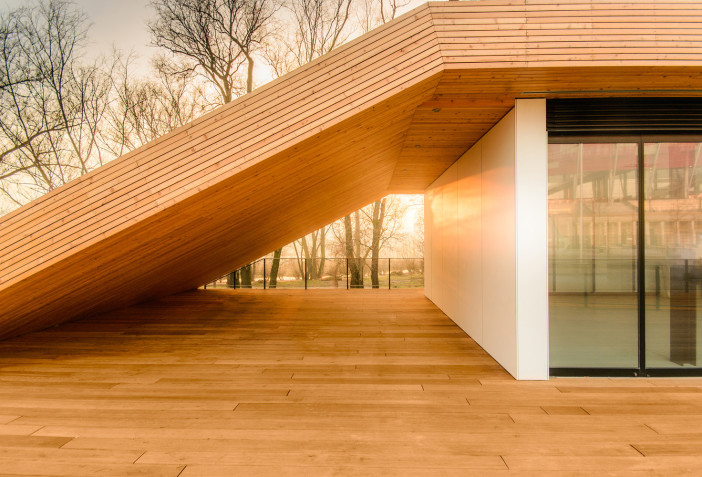 Highly innovative and yet original, the design ideas, concepts and techniques stand merged at this site to evolve the identity of the structure. Hence, a sophisticated architectural form, which also emancipates the essence of simplicity stands, established at the Pavilion. Furthermore, the architects visualised to strike a perfect balance between the area's historical context and the beautiful vistas around the flood plain forest.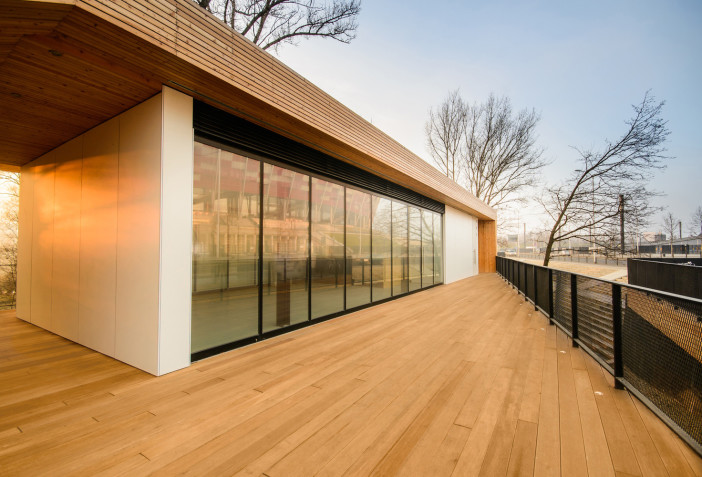 The primary structure of this building features the ingenious composition of layering solid volumes into a unified core to integrate the pavilion as one single building component.The building's first level is home to removable showers and changing rooms, which stand used by the family, very often. In addition, the south pavilion houses the restrooms, storage, a first aid, and childcare centre, along with a café.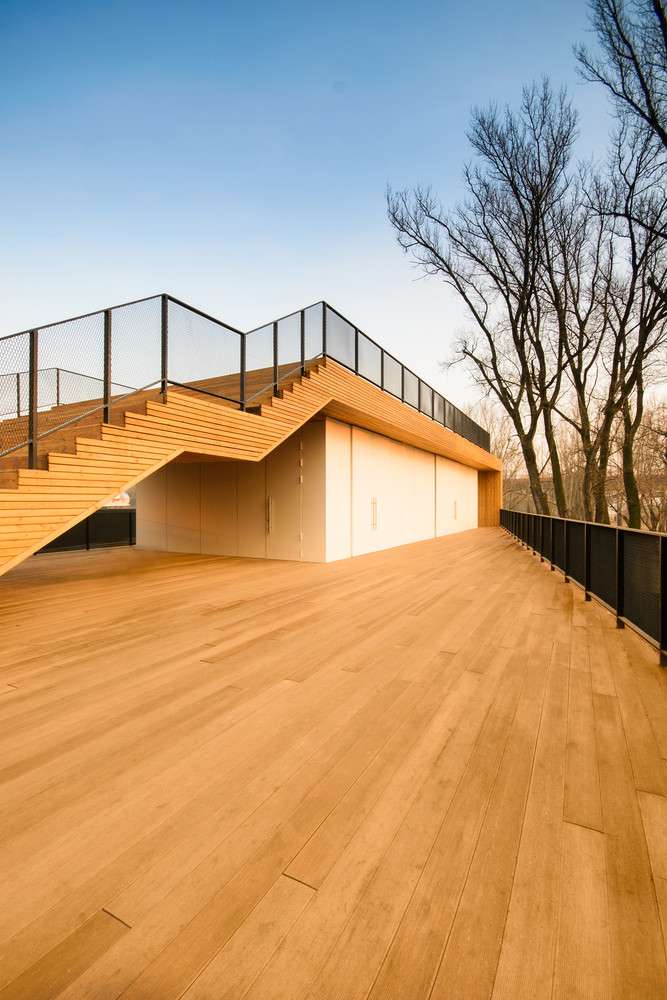 Largely, the architects strived to connect the street and the beach through a common pavilion structure, with such an innovative design. This two-storey structure sits atop the stilts, which facilitates an elevated visual to the entire façade, right about the sea level, thus offering panoramic views of the entire city line, at hindsight.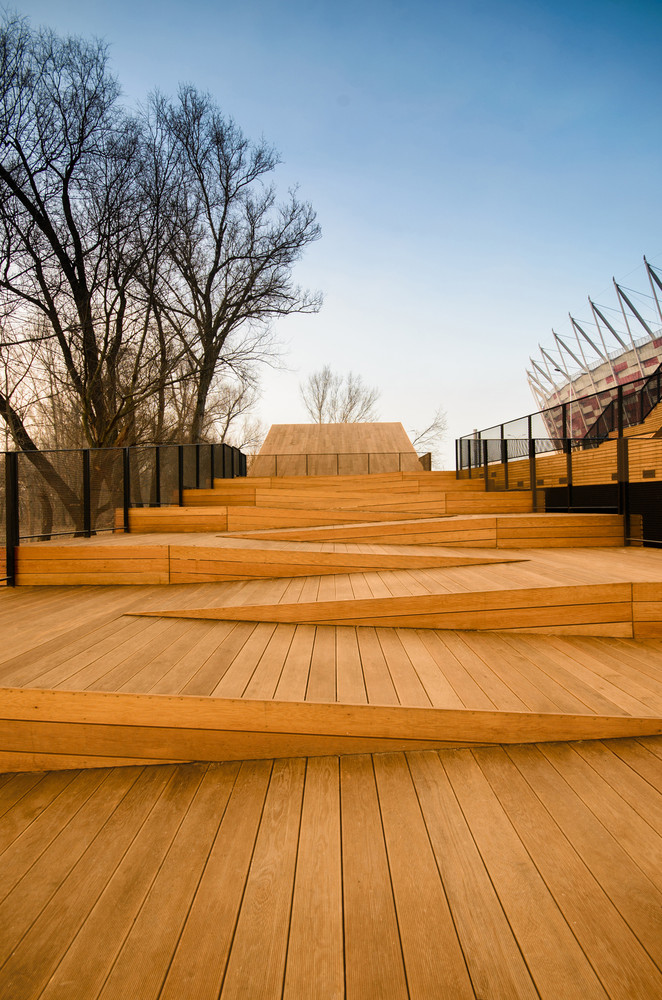 A stupendous framework for daily life stands established through the union of architecture and the surrounding, within this futuristic pavilion structure. Overall, the structure is a play between the effective design of the given space, within the prevailing environment by interweaving levels, landscape, and functions.
Photos By : Rafał Nebelski, Piotr Szczepański