The bathroom is the smallest room of the house, often not having the kind of space we expect. Most of the times, the bathroom storage needs are convoluted because there are too many small things that are to be kept. Keeping the needs and essentials in place, we bring you the most creative ideas for order in the small bathroom that will work for your space.
Ideal option one- Shelves: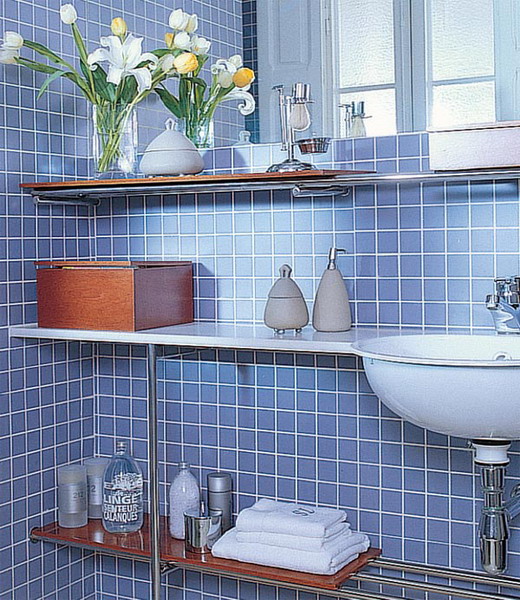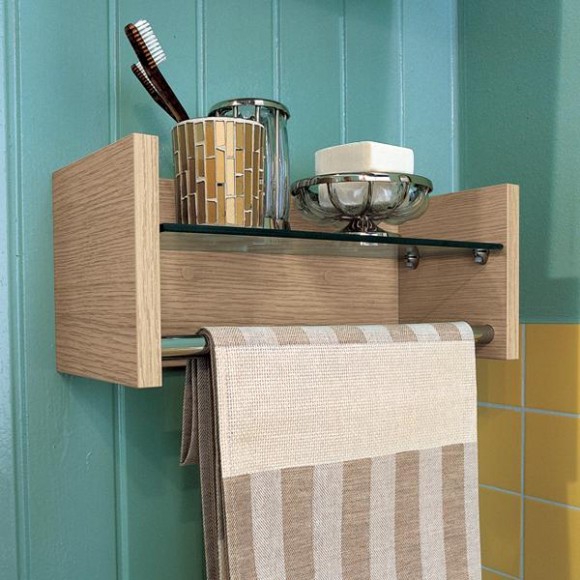 Even when the walls of the bathroom are small, narrow shelves can fit in. All those small items that need to be placed can be stored perfectly on the shelves. The good thing is you can be very creative about the choice of material, choosing anything from plastic to wood. In case the wood is main material, ensure that you have chosen a waterproof paint for the same. For more use of the shelves, look for hooks and loops that can be further used for hangers.
Ideal option two- glasses and grids: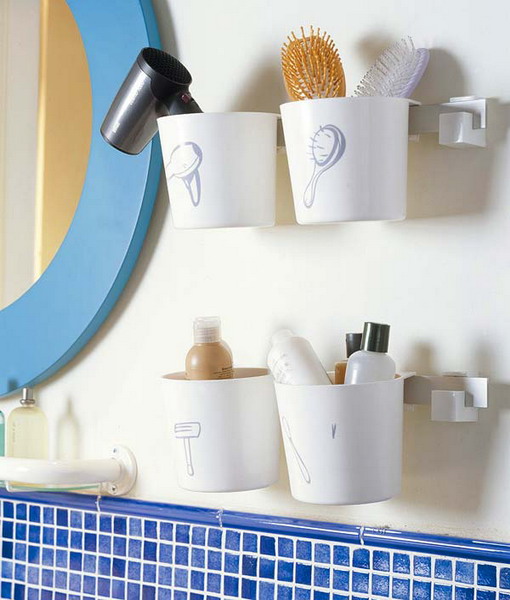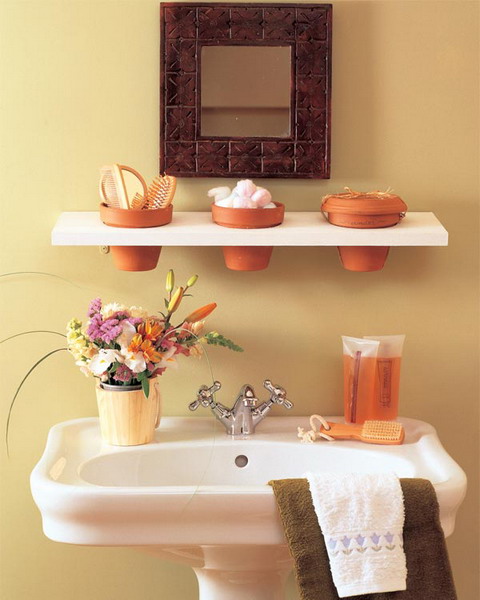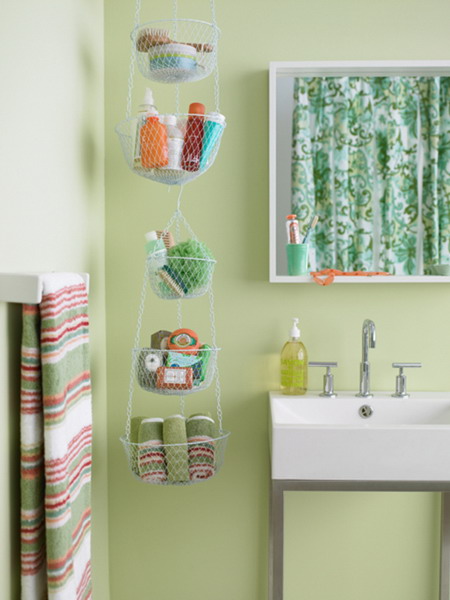 While shelves still demand some sort of investment, glasses and grids are just perfect for all kinds of spaces. You can get all kinds of readymade options that can match the color of the walls or elements of the interior. The only disadvantage is the fact that you cannot actually store a lot of things but just a few small things. The grids can store the bottles and sachets, and the glasses can be good enough for the toothbrushes.
Ideal option three- Corner cabinets: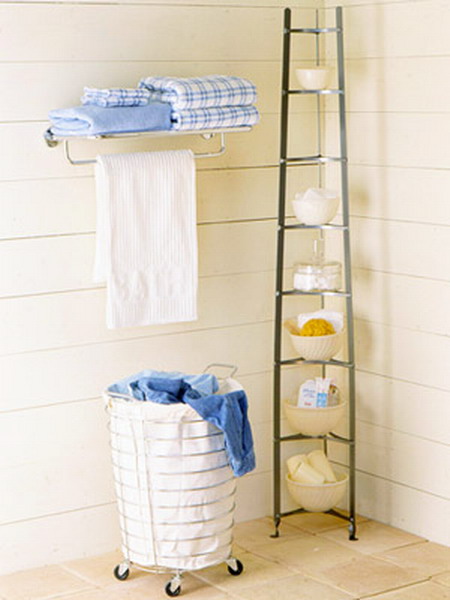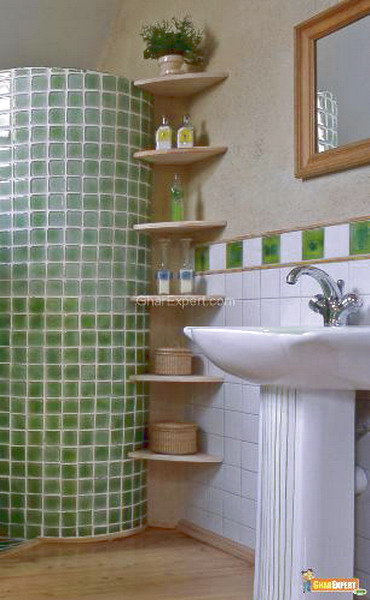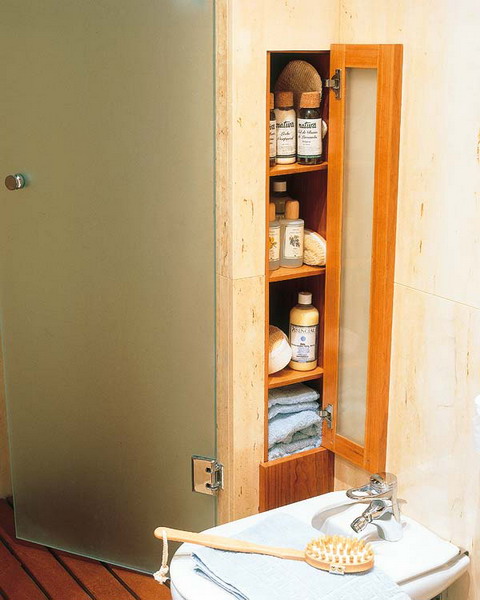 The free corners of the bathroom leave a lot of space for imagination. Customized hanging furniture items for the corner can be made out of wood, or you can even choose the readymade plastic ones from the market. Given the fact that water is major damaging element in the bathroom, it is best to stick to plastic shelves. If the space permits, you can have shelves that have a glass façade, or else, open shelves are just good enough.
Idea four: Space under the sink: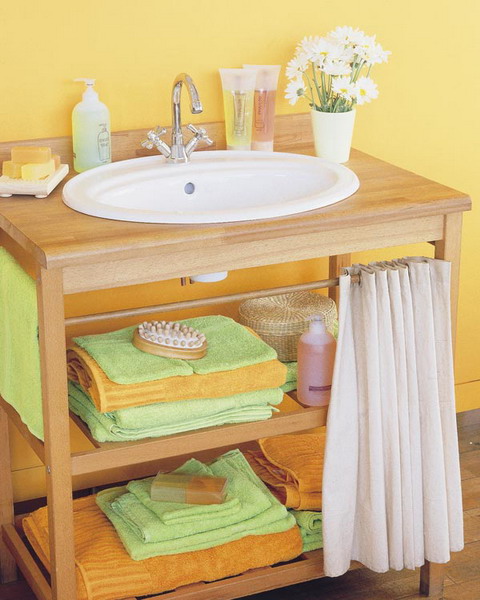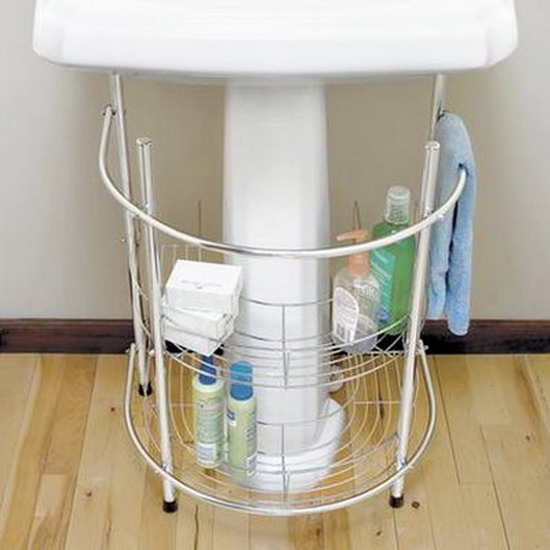 Another smart way to have more space in the small bathroom is to use the area under the sink. There are a few things that need to be checked here. Firstly, if the space is big, you can get shelves and racks for placing a few things. Secondly, if the space is too small for any furniture item, adding a free standing box can be a good way to store the towels and other essentials. Also, keep in mind that wicker baskets are always a good choice, especially when the area is not in contact with water.
These are just a few options that are easy to use, but there can be more depending on what you want to store. Placing a shelf is always recommended as you can store your large set of towels there. Hooks behind the door or on the wall is obvious for the wet items to hang, and if the space is good enough, having a laundry basket can be good.