All those beautiful homes you see have a certain thing common in them- a perfectly finished look! Every home needs a mix of the right kinds of elements, which is not just limited to floors, lights, walls and furniture. The smallest things in the house can often create the most lasting impact, and here in this post, we will talk of the beauty that comes in the small sizes.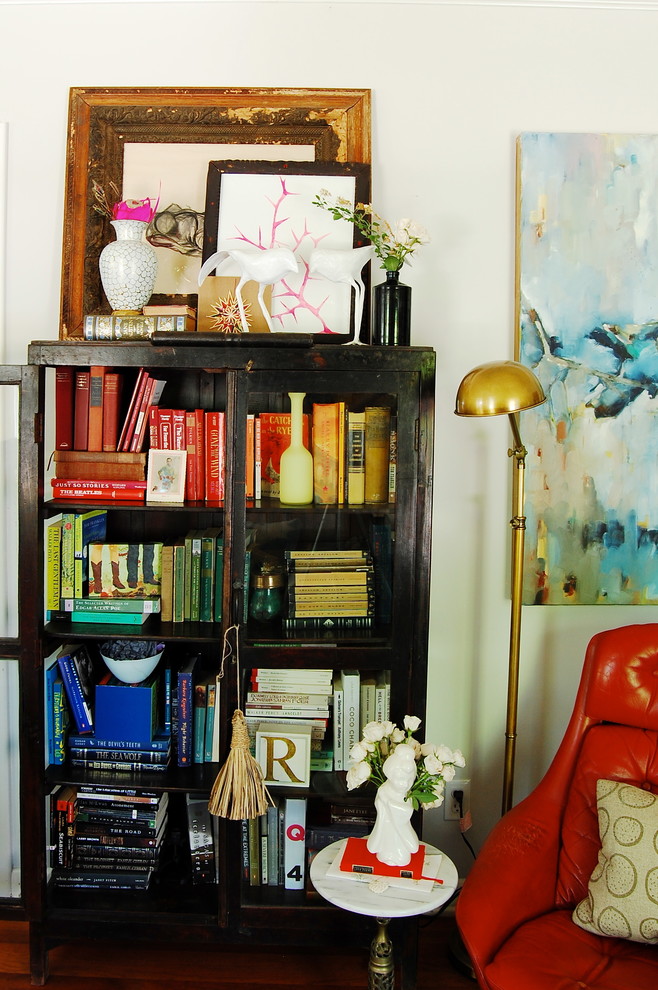 (Image – Corynne Pless)
Make the most of the reading passion: The free space of your living room can effortlessly become a cozy nook for style and warmth with a pile of books. You can choose to design them in a certain pattern or can simply stack one over other. As for the coffee table, you don't need many books there but a single large book will do just fine. You can even choose to get a small rack for the free corner of the living room and can design and sort the books together in terms of sizes, colors or collection. This idea will also work a great way in helping you remember the correct location of a particular book based on the cover and color.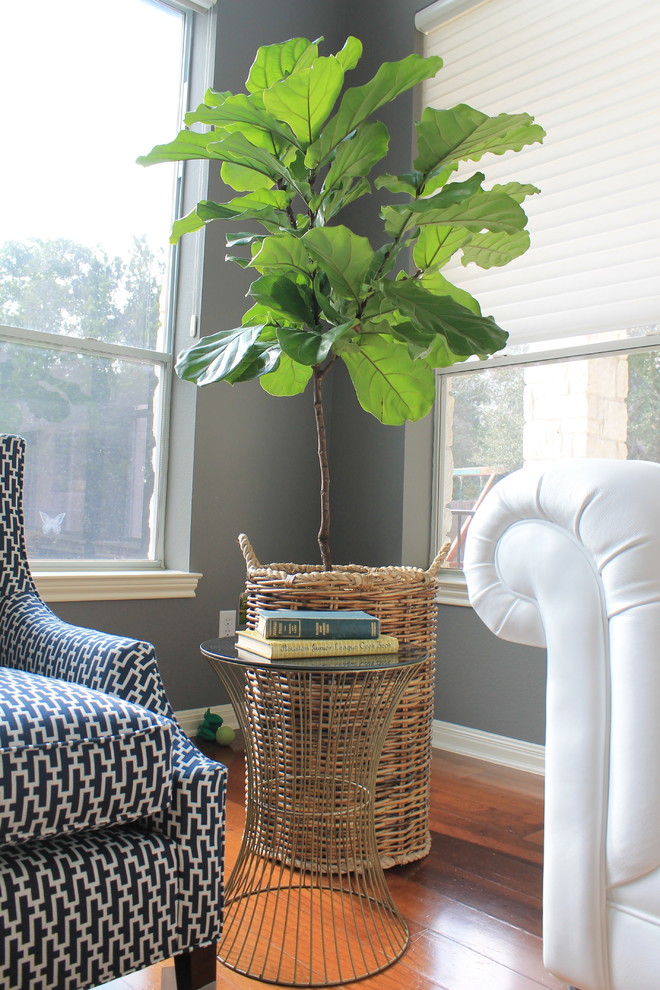 (Image – Dana Frieling Interiors)
Introduce plants in the house: The free corners and nooks of the house look perfect with a few potted plants around. The beauty of plants in the indoors is something that cannot be replaced with any other thing. Large plants are good for rooms that have greater height, while the small plants and bonsai options are excellent for tables and dining areas.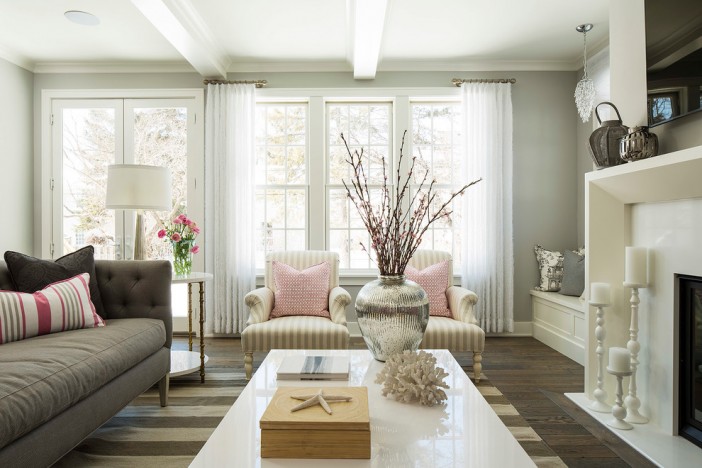 (Image – Martha O'Hara Interiors)
Large things: Thinks like the beautiful vases and baskets are good way to get the space of large table covered. Rather than looking for small sizes for the floor, look for chunky items that can be placed next to the sofa or couch or around the corners of the house. Eco-style baskets look best when placed them on a wooden floor or table!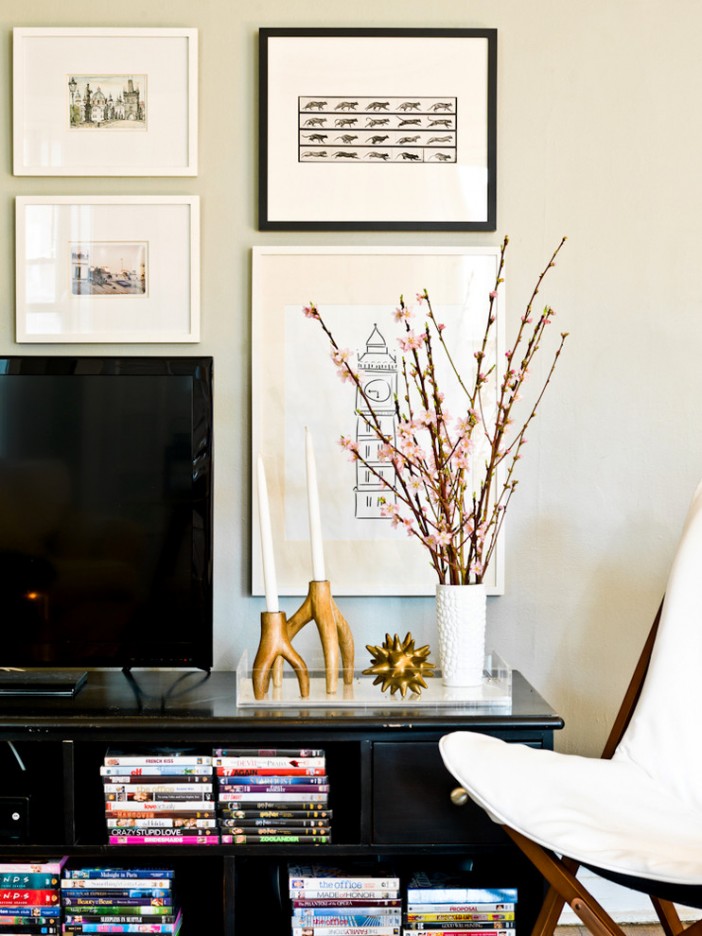 (Image – Cynthia Lynn Photography)
Tall blooming branches in a vase: This is a design idea that looks best when you have a large TV console or table that needs to have a visual boost of height. If you don't have the right kind of vase, you can even choose a hollow bamboo trunk, and as for branches, you will find some excellent options at any art store. Keep in mind you don't always need the colorful options but even the dry flowers and orchids designed on long branches can do wonders.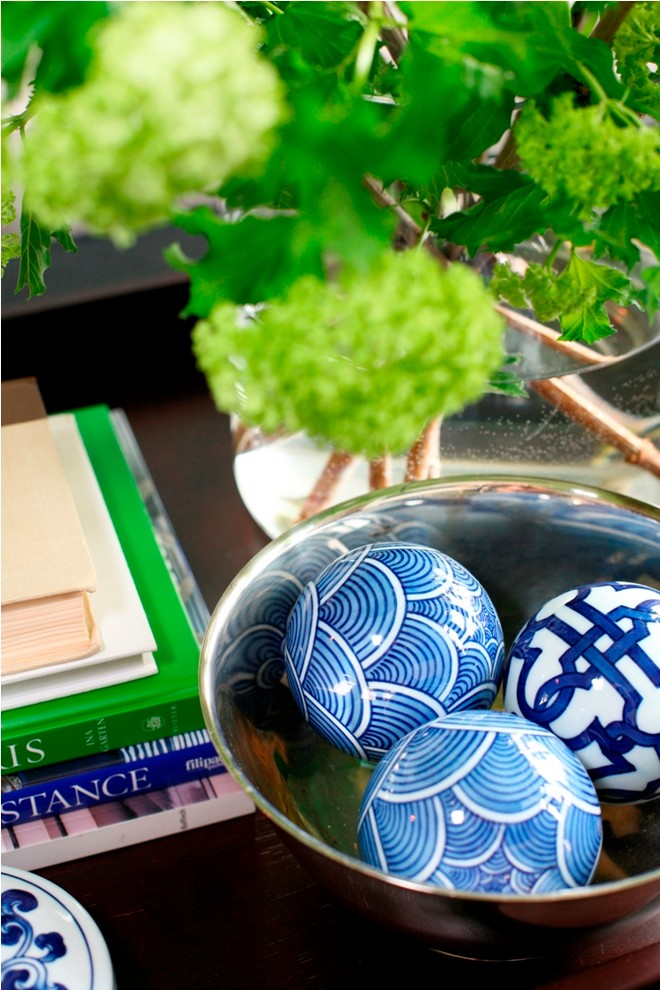 (Image – Kerrisdale Design Inc)
Smaller beauties: Seashells, balls, coins, and stones in multiple colors, feel and textures have a unique appeal to them, and you can easily use them on the tables and consoles in small bowls. Not only these things attract attention but can work in almost kinds of house themes. You can even choose huge seashells for the table as individual items or place them over the table book.
Start adding more charm to your room today!