Balance Associates Architects have many accomplished projects under their name, and this contemporary project by them is one of their fine works. Completed in the year 2007, this is an elegant residence that is located in Winthrop, Washington, USA on a slope. Needless to mention, the house boasts of amazing views. The house is more like suspended building in the box style that comes with an extended balcony that seems to integrate with the forests around. The design studio has confessed that the materials used in the construction were aimed at reducing the cost of construction.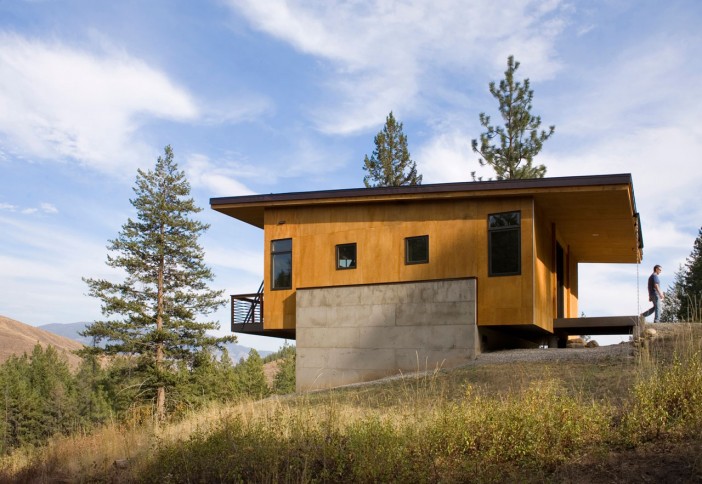 On the exteriors, as well as, inside, there is an extensive use of sheet materials, which enhances the beauty of the architecture. The residence features two concrete walls and is an excellent example of a fine design in a small budget. The sheet styled wooden material has been used in amazing proportions for the walls, ceilings and the same shade of wood has been retained for the furniture, as well.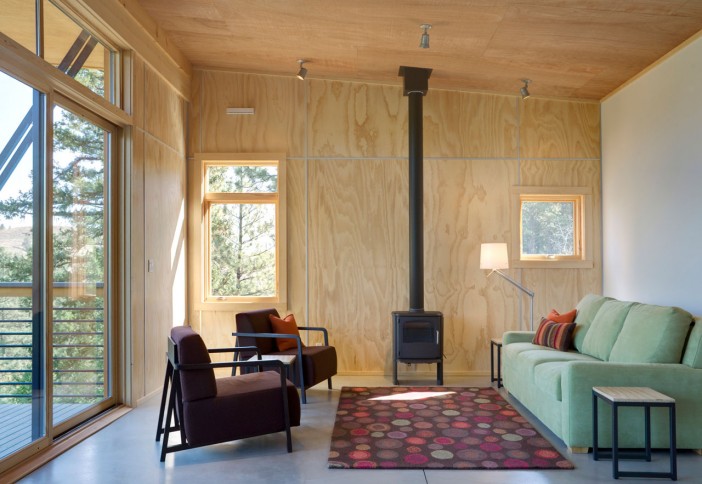 For the furniture, the house has amazing modern elements with beautiful chairs used for the balcony that offers stunning views of the mountains. There are cabinets and wall units for storage in similar shades, while the flooring of the house has been completed in marble. Keeping the budget in limits, simple marble floors in a classy finish has been used, which perfectly complements the beauty of the wooden sheet walls. Soft focus lighting has been used in the mounted style for most ceilings as an addition to the wooden ceiling designs combined with soft lighting wherever needed.
Stylish and modern, this is the perfect mountain top home with views in budget!
Photos by: Steve Keating Photography