Hello Sailor Company is a mastermind of designer Jonas Lönborg and has been designing furniture and light solutions that break the mold of the old conventional designs. The new Pinecone Mini is a stylish and extremely creative lighting solution in a pendant style. With an impressive structure, this light creates an impression at the first glance.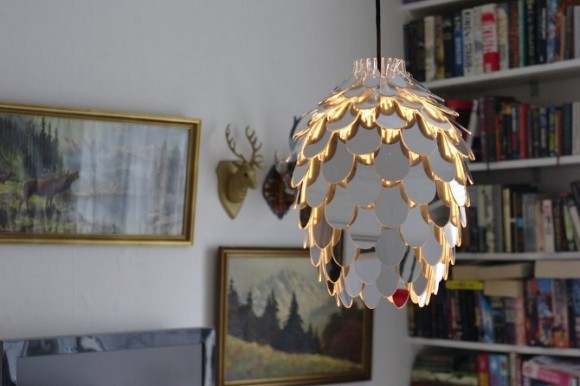 The design mainly works for its new concept that works for residential and commercial uses like. One can place this stunning pendant lamp in the living room or bedroom, and the same time, it can be used for commercial places such as restaurants and bars. The design is more like a cocooned design that mainly offers diffused light. As such, this light should work perfectly for the spaces where creating moods is as important as creating style and design.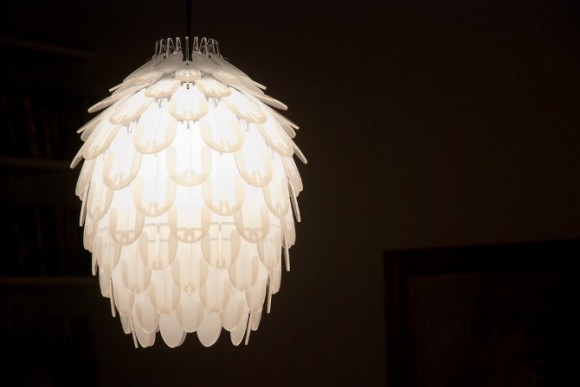 The designer has used acrylic for offering a large number of variants in the design. The product is a junior version of the Pinecone design and has 152 parts with a measurement of 40cms in height with a width of 30cm. Apart from the transparent design; the product has been designed using mirror acrylics and white acrylics, as well. With more acrylic designs and patterns in the pipeline, one can use this pendant light for a number of varied lighting effects.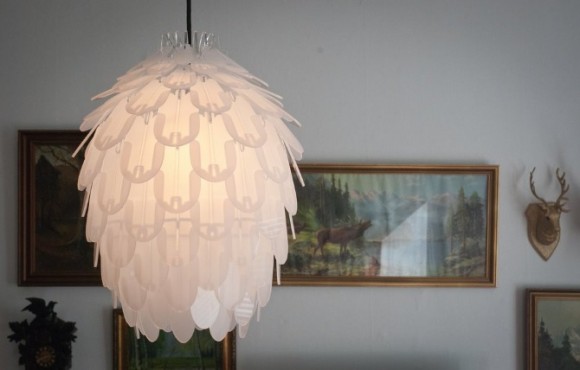 Classy and totally new in style, one can use this lighting solution with an eye for the needs of the interiors. With the varied options in acrylics, the design can be smartly used for residential lighting or as pendant lights over tables and sitting zones. Kudos to the designer for creating a design that is easy to comprehend and like!