The Pryor Residence has been designed by Bates Masi Architects, a popular design studio based out of Sag Harbor. Located in Montauk, New York, this stunning home spreads on an area of 3,200 square feet on a plot area of 1.6 acres and is a source of some wondrous interior design ideas.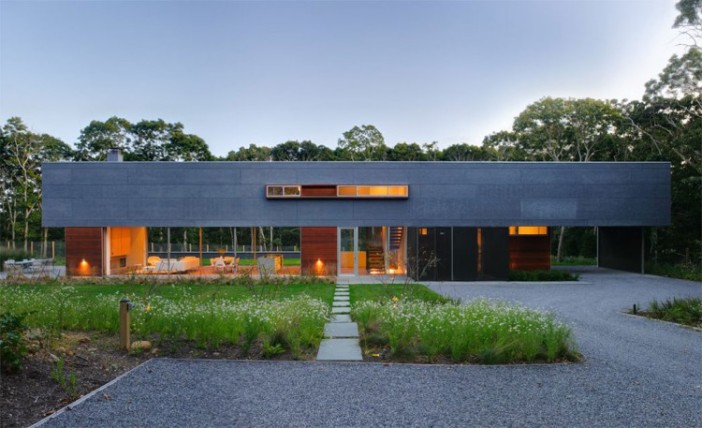 The exteriors: The house has a distant but amazing view of the mountains, which is very exclusive for the construction. The design studio has made the main construction with amazing flair for the purpose of enhancing the interaction with the surroundings. The entire construction features extensive use of large glass doors in the sliding style for all the main areas, including the dining, living and kitchen. The design of the construction is such that one can enjoy the beauty of the ocean right from the central hall. Other exterior features include outdoor shower, and beach equipment area.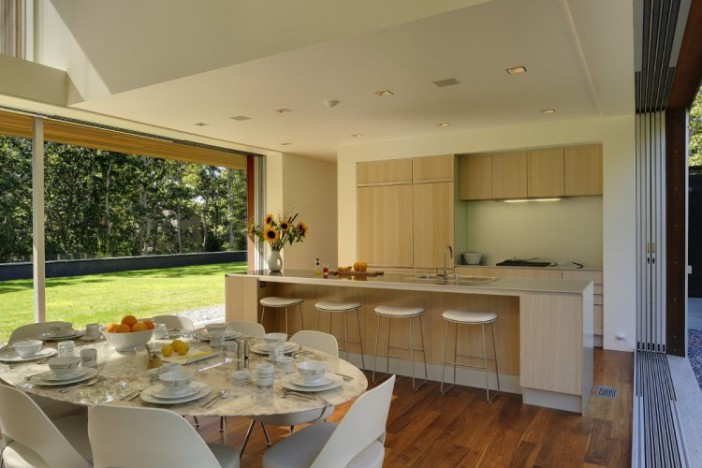 The interiors: While the bedrooms and living areas have insect screens and glass doors, the basic beauty of the living areas have been ensured. The living area itself has thirty-six feet wide doors made of glass, which is worth a mention. The dining room can easily become a picnic spot, and when needed, the fireplace of the living room can serve as campfire. The use of bronzed metal fabric for the windows ensures lighting and temperature is adjusted to the best level. The house also features geo-thermal cooling and heating, use of solar panels, and best organic materials and finishes, including wooden floors.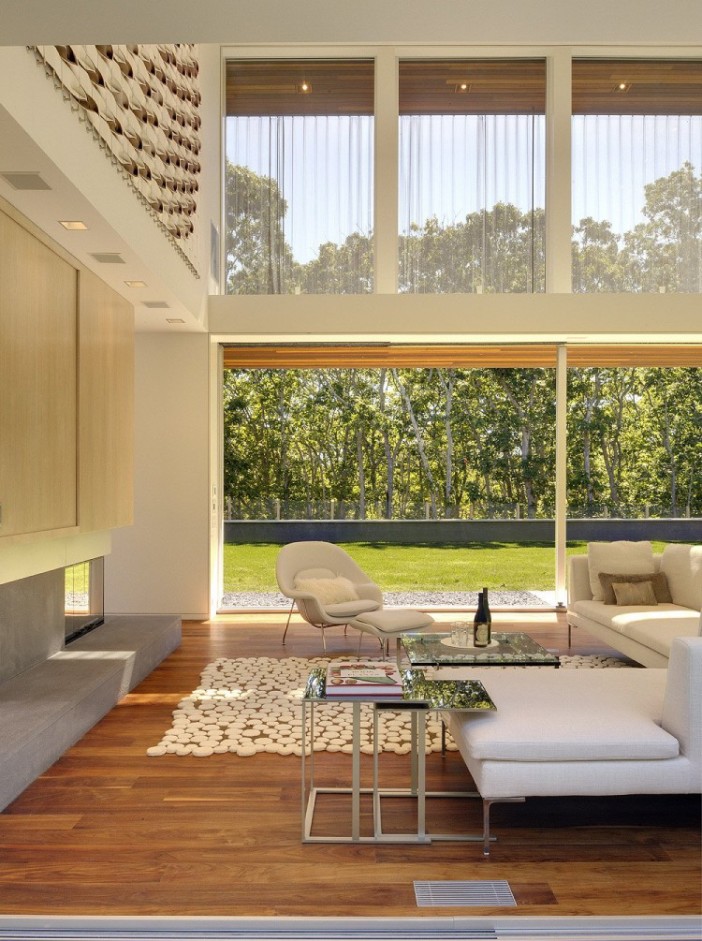 Furniture and lighting: Most of the furniture choices are in the contemporary style, while there is also an extensive use of wood for the cabinetry. As for lighting, most ceiling mounted lights have been used, but there is also occasional use of various lamps and pendants.
Photos by: Bates Masi Architects