The Psicomagia Residence has been designed by Estudio Martin Gomez Arquitectos, a popular design studio based out of Punta Del Este. Located in Punta Del Este in Uruguay, the house has an area of 3,250 square foot with two different levels boasting of stunning interior design ideas.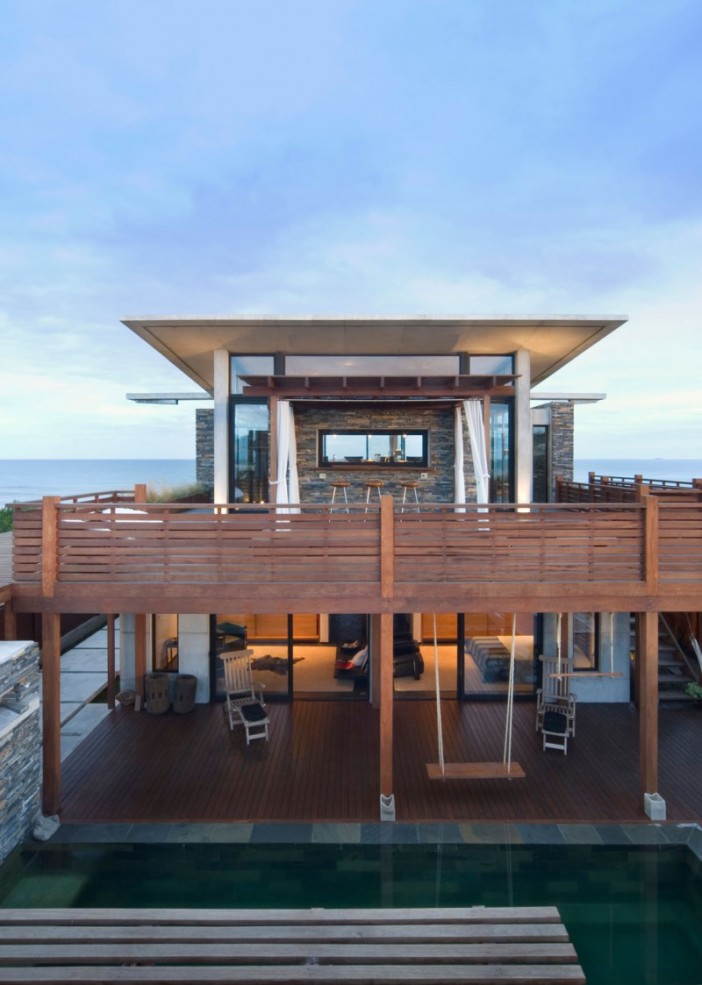 The exteriors: With two different volumes, the house has the service areas on the first level, while the second level overlooks the garden, sea and the pool. There are three bedrooms on the ground level, and the first floor has been used for the social areas to ensure the views are enjoyed at best of the Punta Piedras beach. While wood and stone are essential parts of the construction, there is also the use of concrete as needed. What make this house worth a check are the open spaces on the ground level around the pool and on the top level that makes for a stunning combination. The open areas, the ceiling to floor glass areas on the top level and the unique blend of materials make this one a true wonder.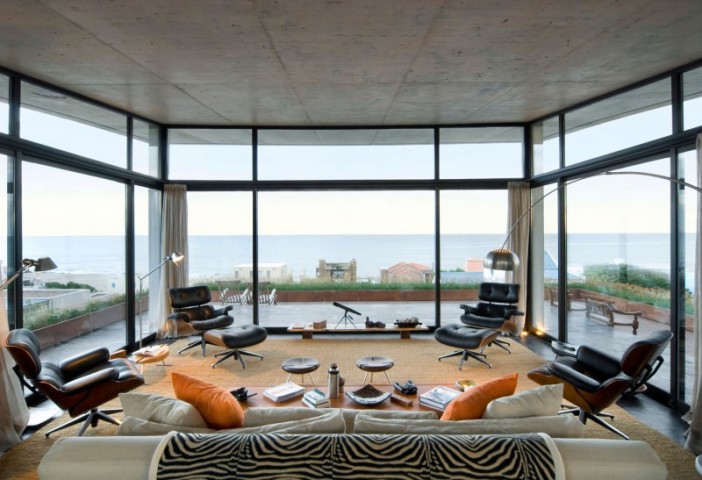 The interiors: The interiors of the Psicomagia Residence come as a soft blended contemporary style that is easy to the eyes. The rooms on the top level boast of amazing views that cannot be matched, thanks to the glass walls with metal railings. Also, the beauty comes from the artifacts, fabrics, cushions and designer items that are used in great variation all throughout.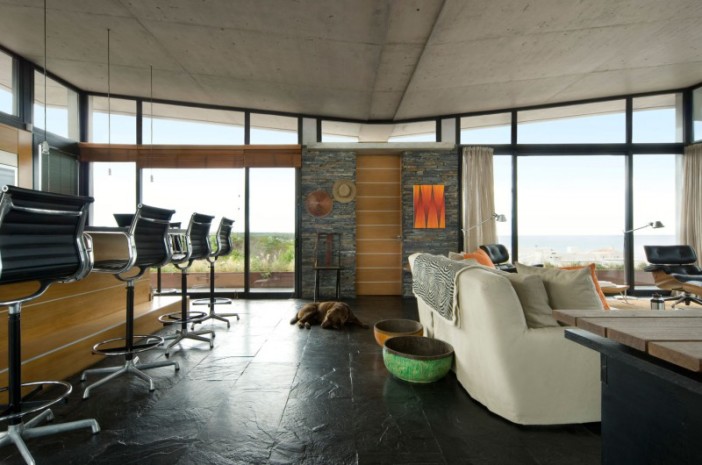 Furniture and lighting: The lights here are mixed, starting from the regular ceiling LED lights to more complicated pendant and wall mounted lights. The furniture design ideas and choices are contemporary, with couches, high bar chairs, sofas and recliners used in a stunning mix.
Photos by: Ezequiel Escalante