The stunning beauty of the Punta brava 2 Residence has to be credited to DNA Barcelona Architects, who are based out of Barcelona. Spreading on an area of 5,636 square foot, the house has been located in Costa Brava in Catalonia Spain in Sant Feliu de Guixols and offers spectacular interior décor ideas.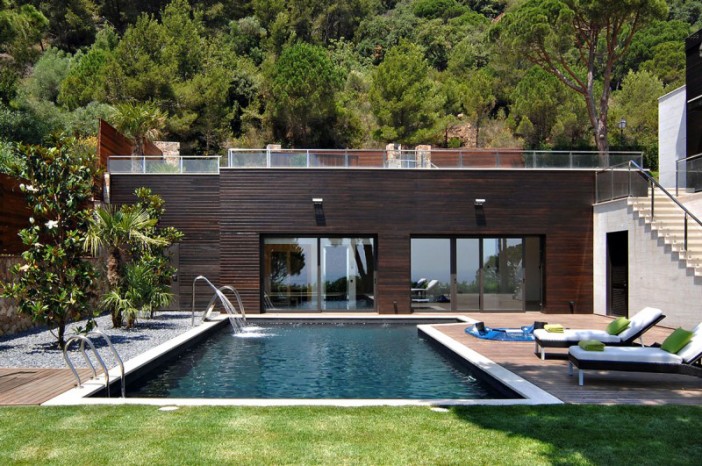 The exteriors: Since the house is located along the Mediterranean Sea, the studio had to accomplish the needs of having amazing sea views and also ensure the best levels of privacy. The openness to the landscape hasn't been compromised with, but the basic security for the family has also been maintained. The slope of the plot is the main attraction of the house and lets it be a construction of two levels with terraces and gardens included.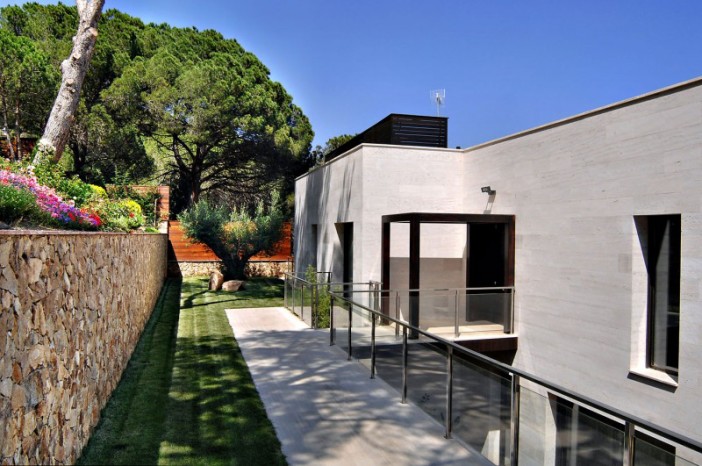 The house is on the highest point, which brings in the views, but at the same time, the garden and pools are on the bottom for better privacy. The top level includes the living room, kitchen area and the sun terrace with the entrance. The lower levels have the most private areas, including the bedrooms.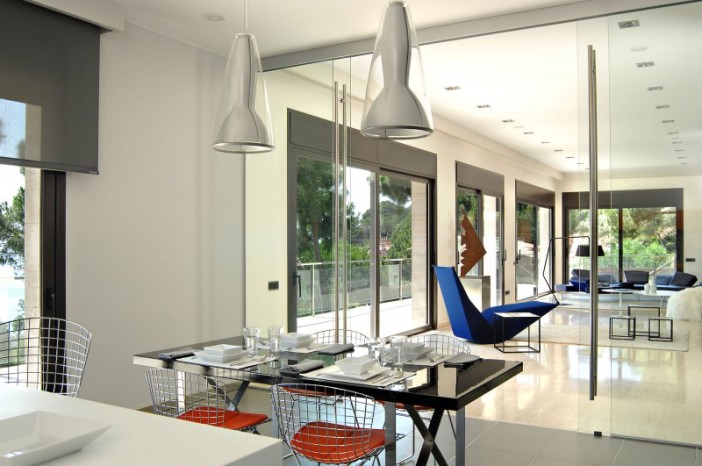 The interiors: The large openings in glass and marble white floors make this home a truly luxurious one. From a few pillars of the kitchen cabinetry and other storage options, many things are in black here that works with the white floors and walls for that smooth and aesthetic contrast. Wood is also an essential part of the entire house and has been accented with pillows and other things.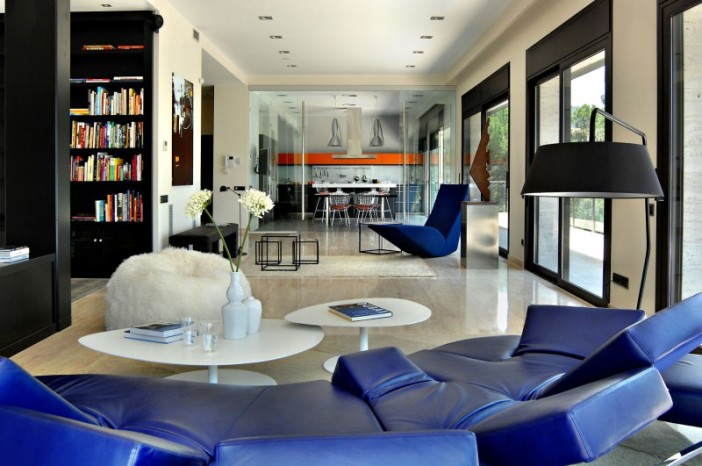 Furniture and lighting: For the furniture of the house, the choices are contemporary but with hints of different colors that bring in a lot of style elements offering some awesome furniture ideas. As the lighting needs are huge for this home, the choices are LED ceiling lights, unique pendant lamps, free standing lights and lot more. Check for the exclusive sofa collection of this house.
Photos by: DNA Barcelona Architects