Makeup is something that most women find hard to resist, and even those who loathe makeup have their regular doses of kohl and glosses. While most women do have a selected range of makeup products, there are others who like to have an entire range dedicated to beauty. You may love collecting lip glosses or may be just fond of nail polishes, but how often do you think about getting the makeup items in place? Here in this particular post, we talk of some banal and some new ideas of storing makeup products, and how you can keep order with the collection.
Container and racks: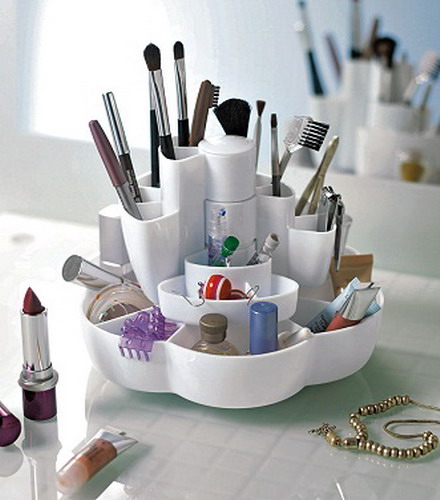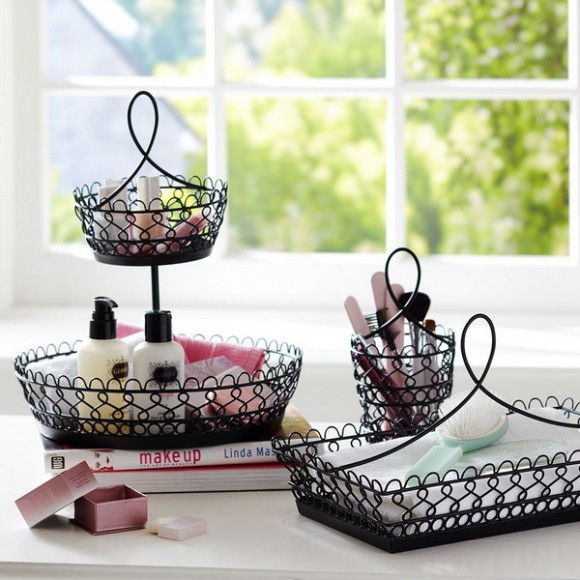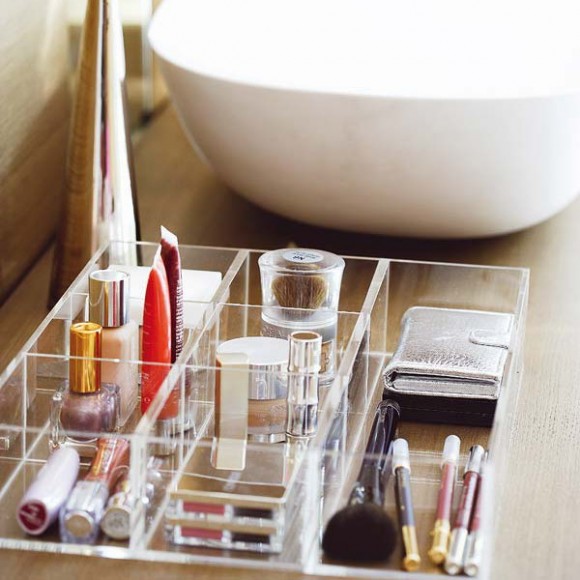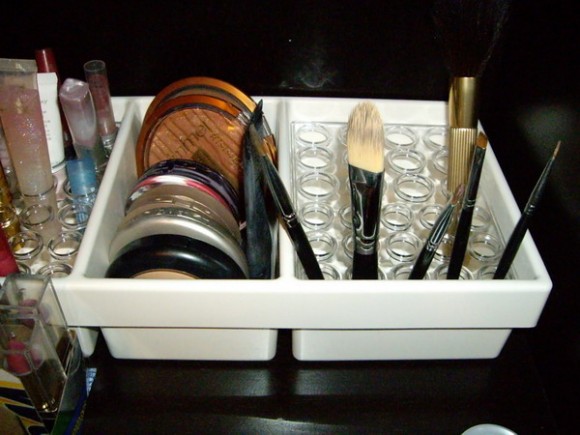 There are board racks that are readily available in the market for storing makeup, and for those who just use makeup at home, these readymade solutions work perfectly. If you are looking for containers, you can contact your favourite makeup store and ask them for the spare options that come generally with the testers. For more cheap and banal options, look for those sleek glasses, vases and standing units that can store a few of the essentials, especially the brushes.
Drawers and cabinets: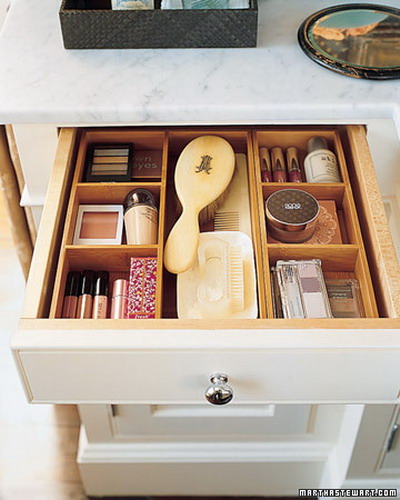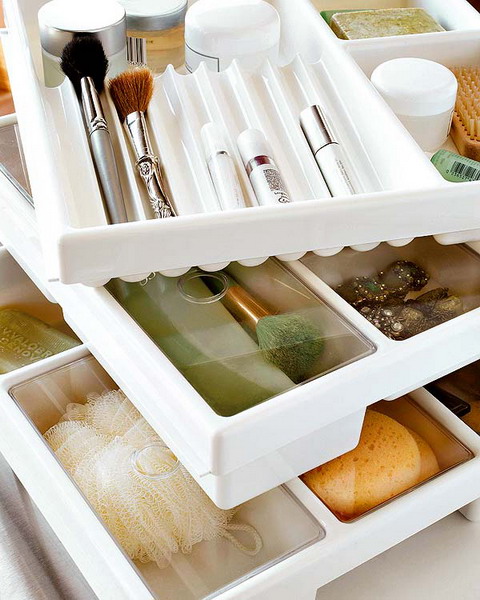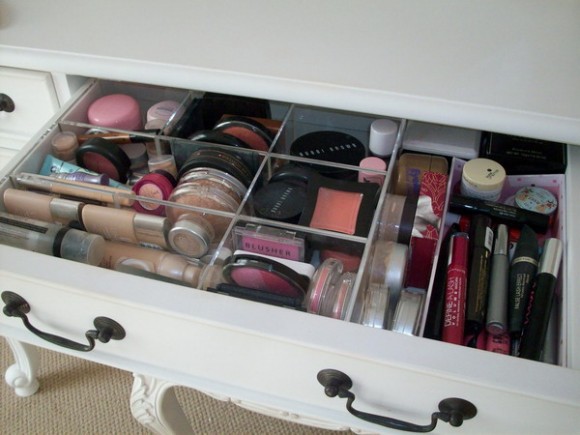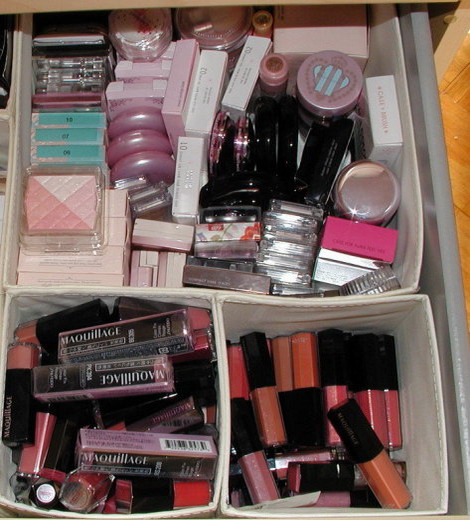 Dressing tables and dressers do have drawers that serve as the perfect places for storing makeup in the right order. In fact, you can have cabinets and storage spaces that are extremely customized as per regular sizes, so storing is very easy and convenient.
The only thing among all products that cannot be stored in that order is the perfume bottles. If you check the market, you will find very elegant and stylishly designed boxed that are not too large but have ample space, often used for cutleries. These are additional boxes that you will need for storing the perfume bottles. For the cabinets that are too large, you can create a few hardboard separators and design them with your hands for more space for additional items.
Boxes, bags and baskets: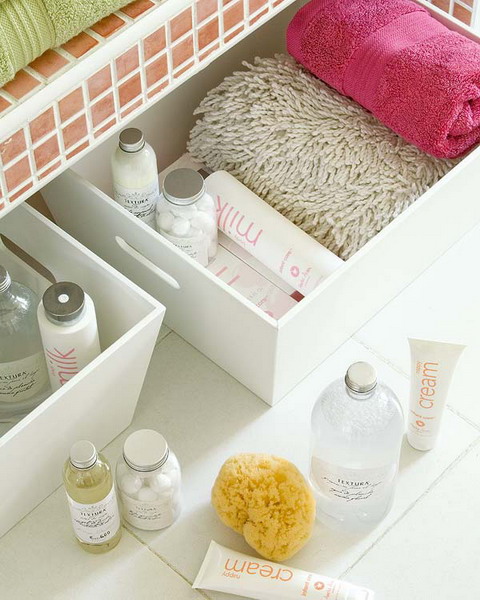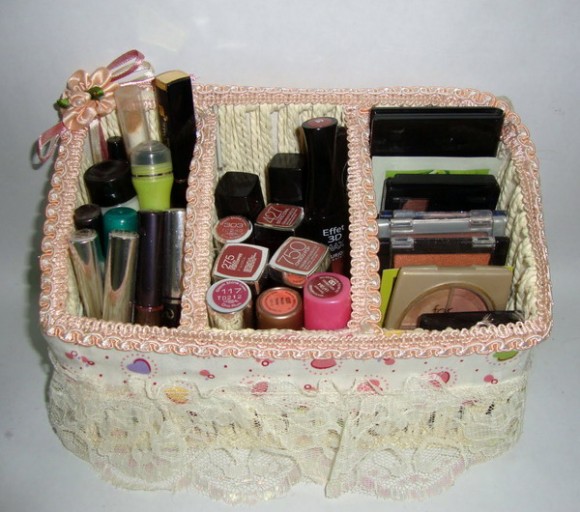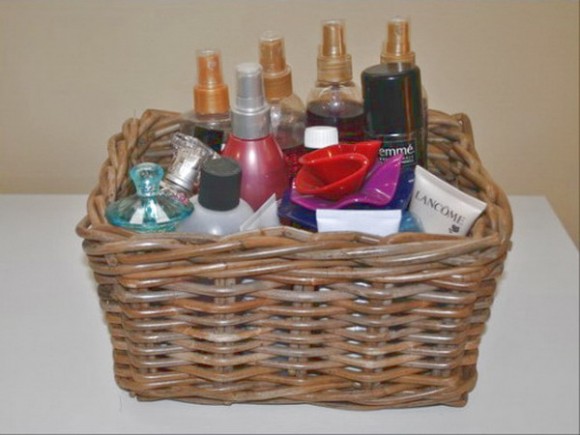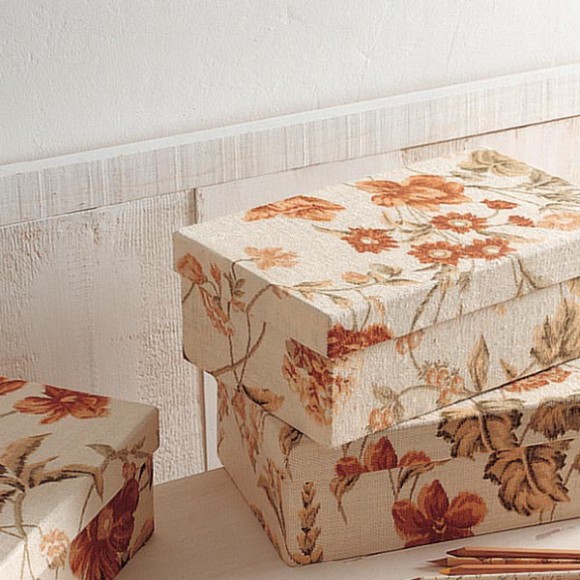 Among the most convenient solutions that you have for makeup products are boxes, bags and baskets. From the regular wicker baskets to decorative boxes and specially made makeup bags, these are options that anyone can use in a budget. After all, not everyone has a dresser with all the facilities. Keep in mind the number of items can be divided in varied sections, and you can have one separate box for each. You can have a box dedicated to makeup tools; one for the lipsticks and glosses, one for the nail paints and so on.
Chest of drawers: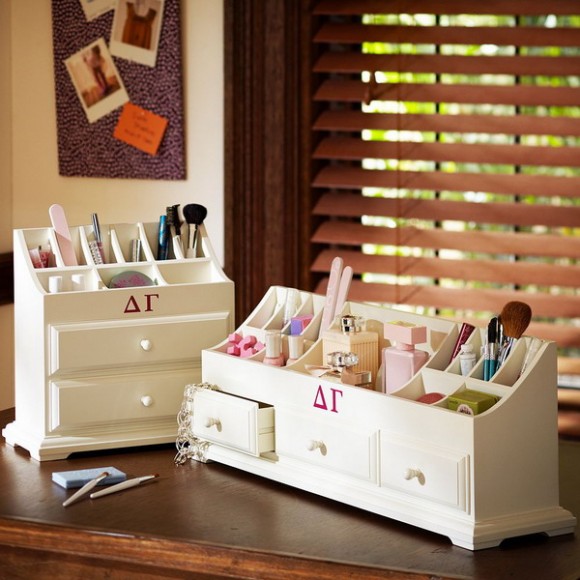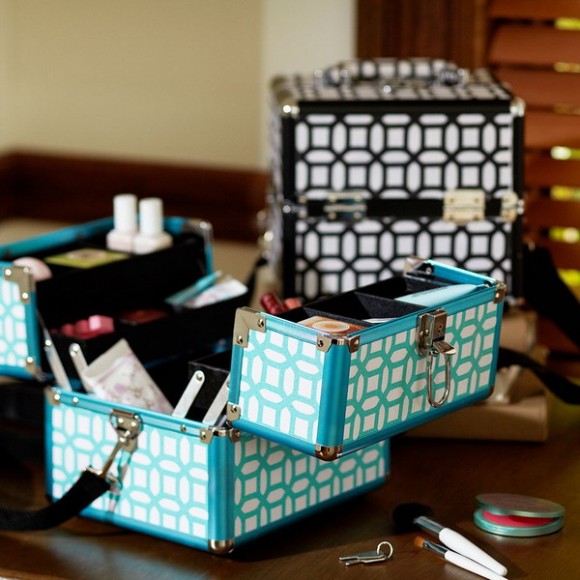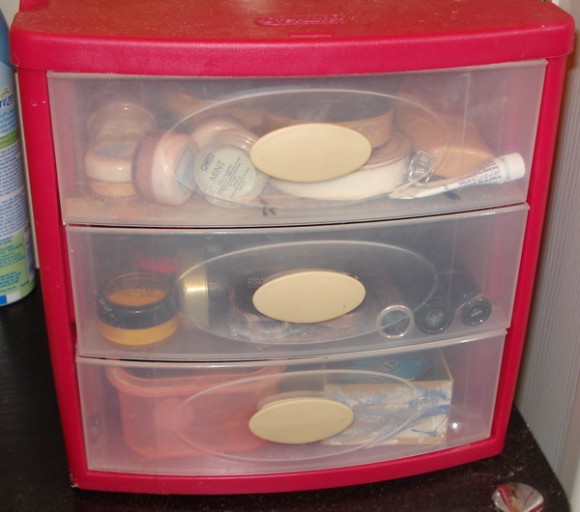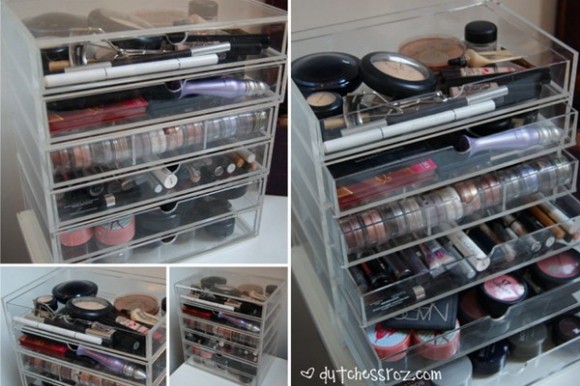 From essential wood to cheaply priced plastic ones, chest of drawers offers you the perfect way to store the makeup products. What works in favour of such chests is the fact that you can keep everything in a single unit, something that spare boxes are not very good at. Also, these chests can be bought as per the size you need, so the options are more than enough.