Well popular design studio Partizki & Liani Architects has designed the beautiful and magnificent R1T Apartment in Tel Aviv, Israel. The apartment is a striking one that features a reflective ceiling, unique in its own way, and brings new dimension to the modern styles. The main reason behind the use of a reflective ceiling is to increase the height of the walls virtually with an effect that is rare and pleasing.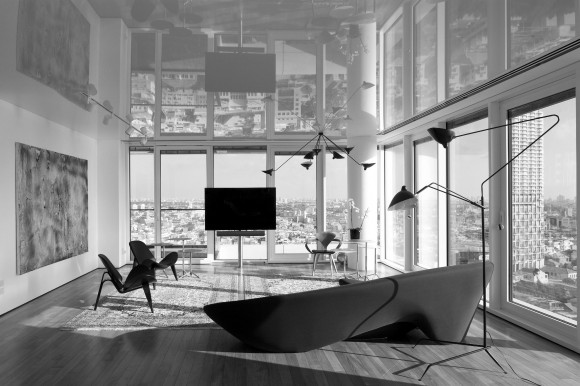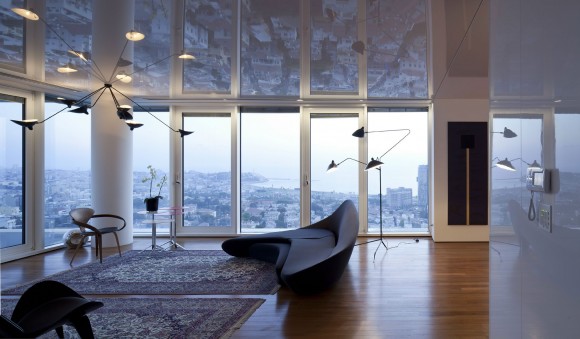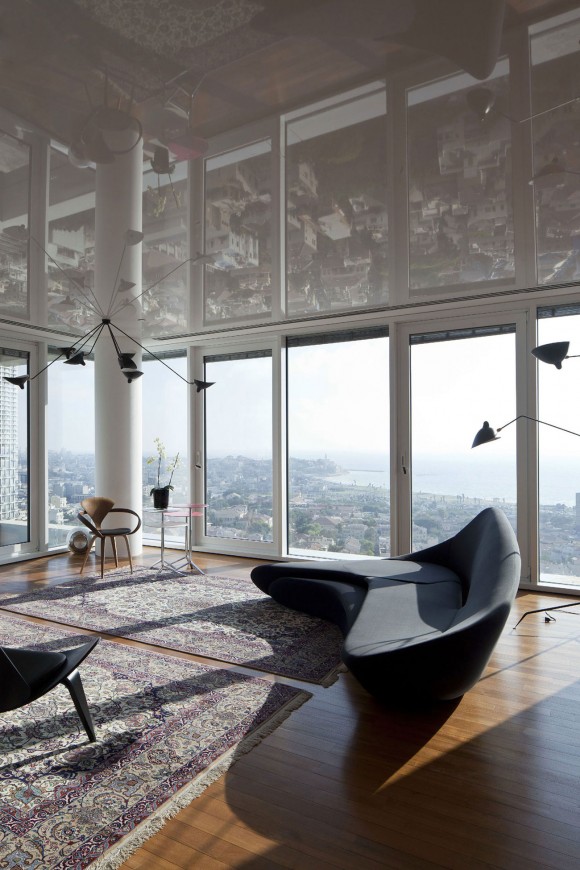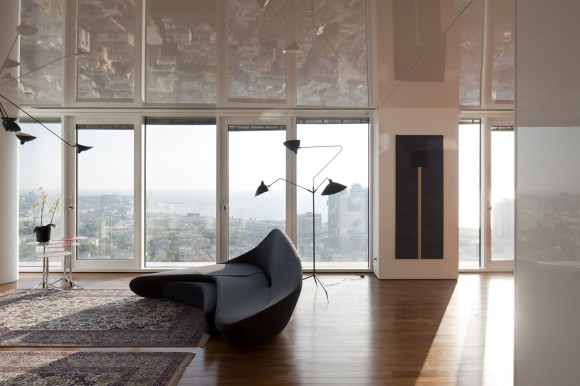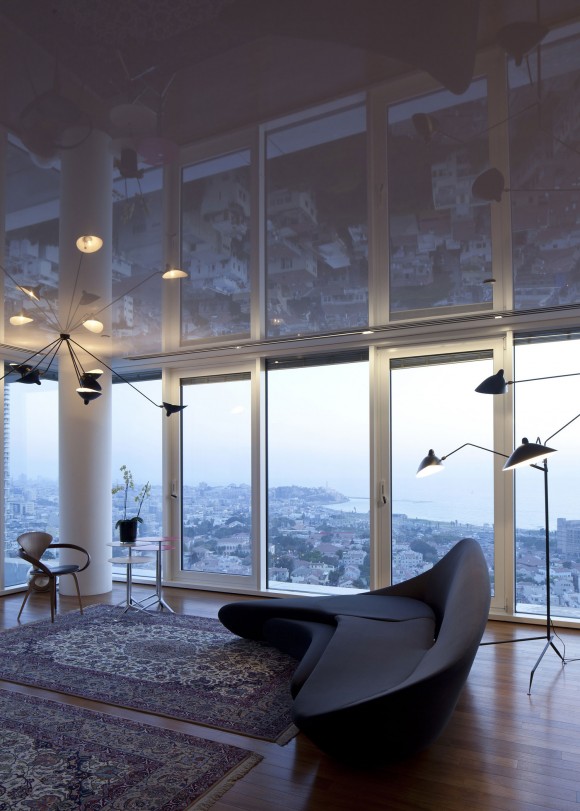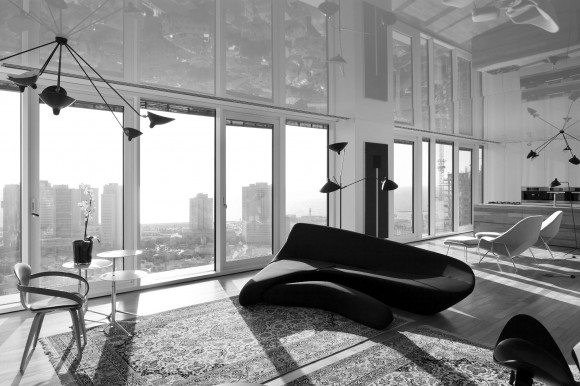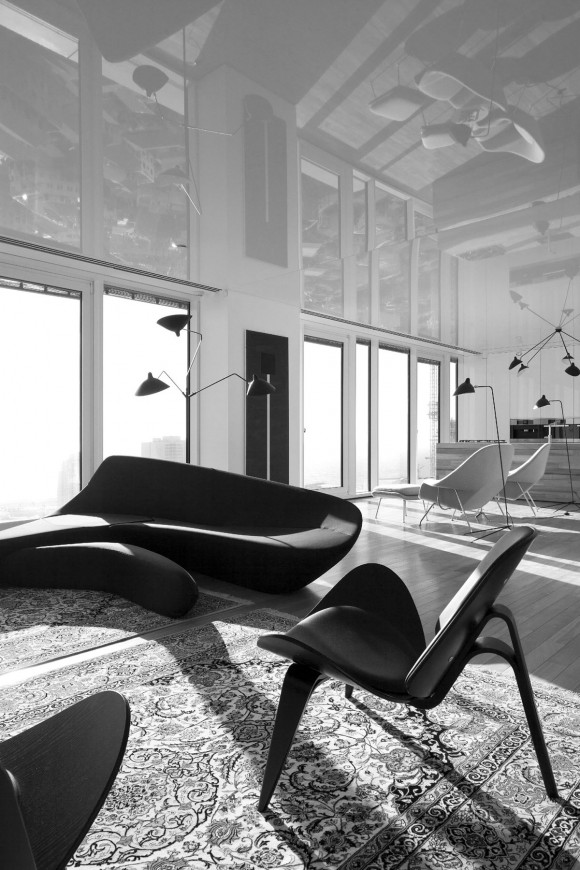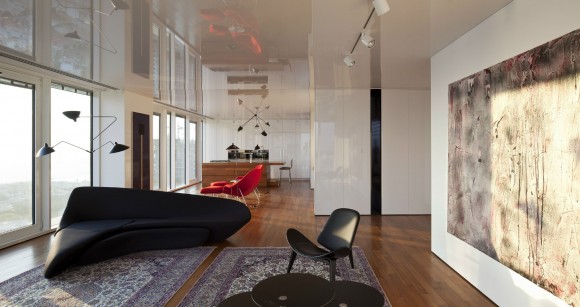 The entire apartment is a clear pleasure with walls mostly being extended glass doors and the flooring designed in timber for a very smooth effect. The entire living are has an L shaped wall that is full designed in glass with beams, guaranteeing light enters in large proportions. Complementing the beauty of the wooden floors is the rare choice of furniture and white walls. Most parts of the house have been designed in unique wooden elements with white being the color of the walls, bringing a whole new feeling.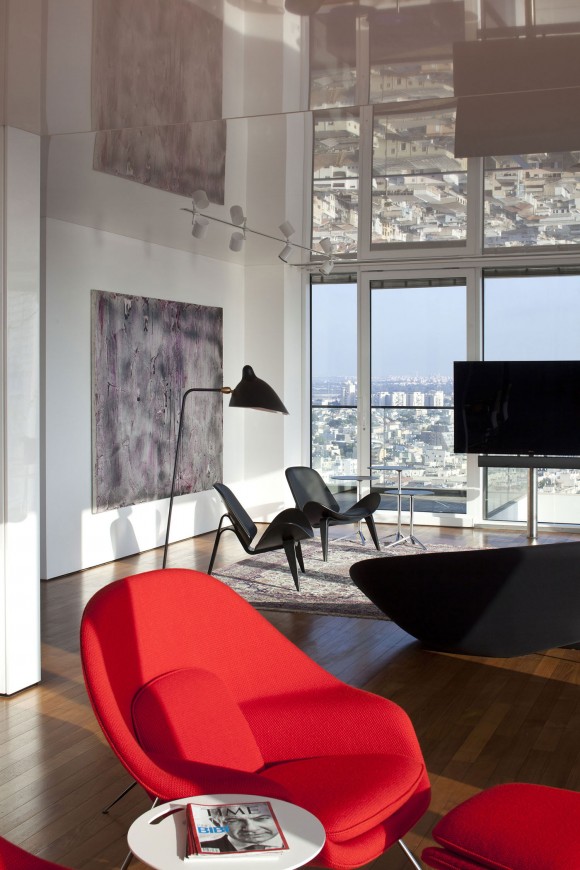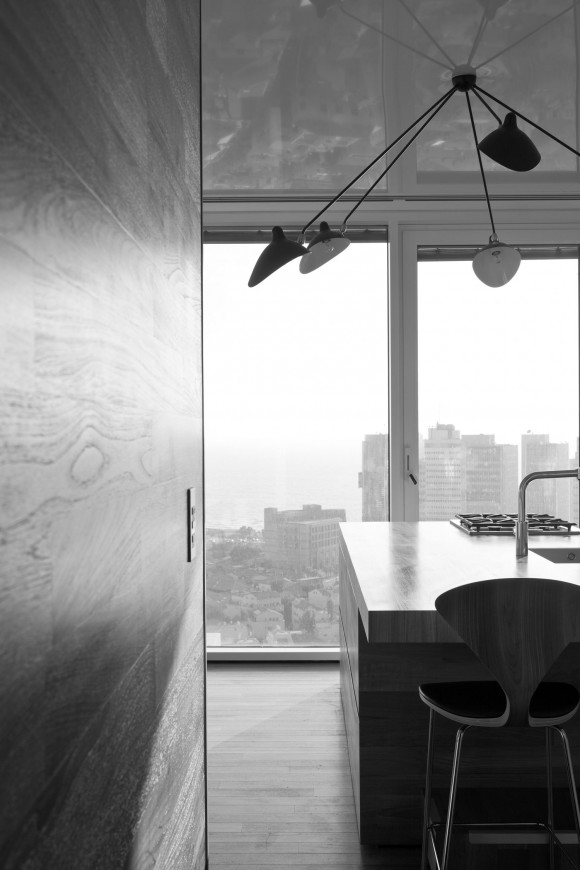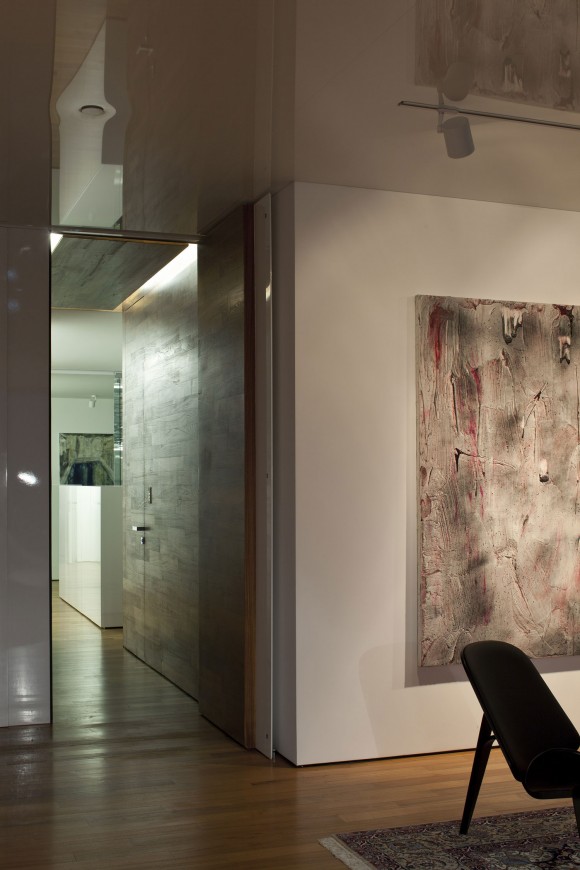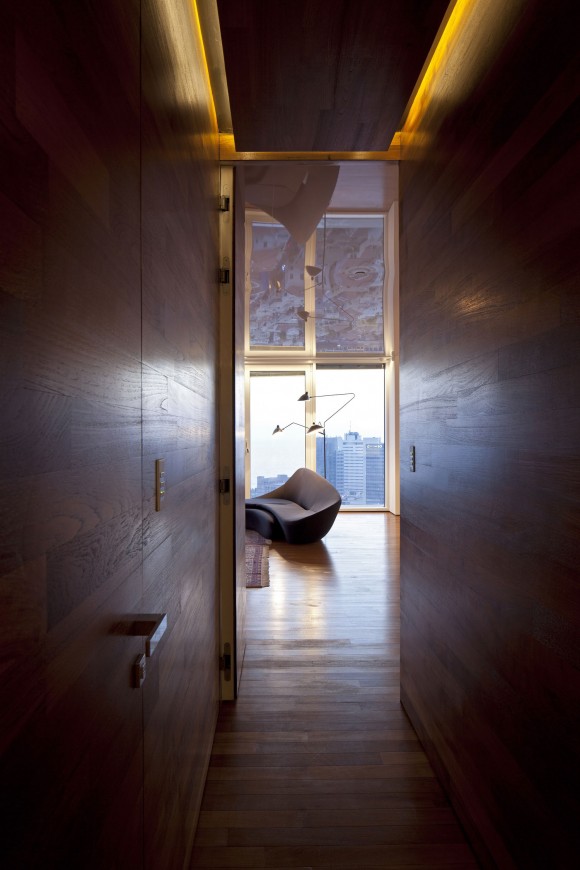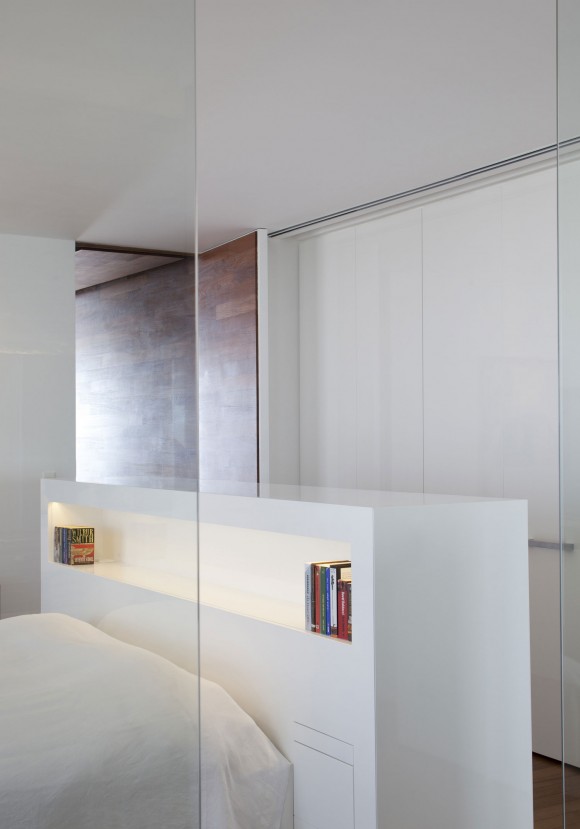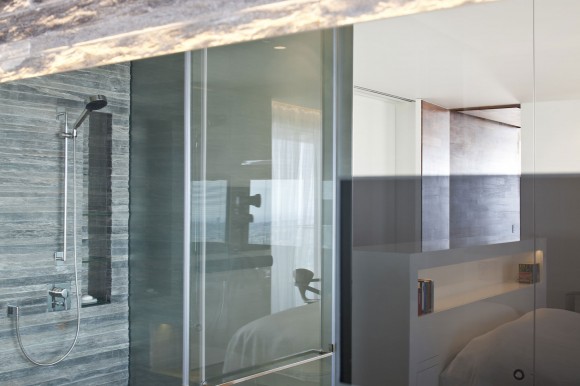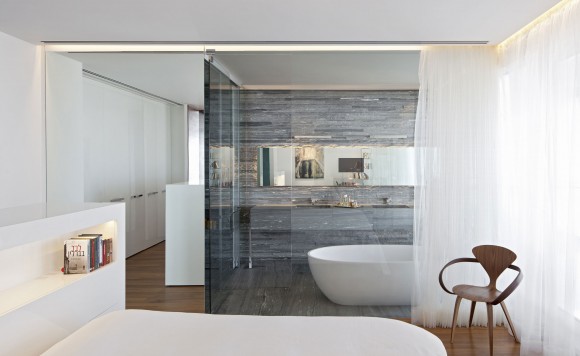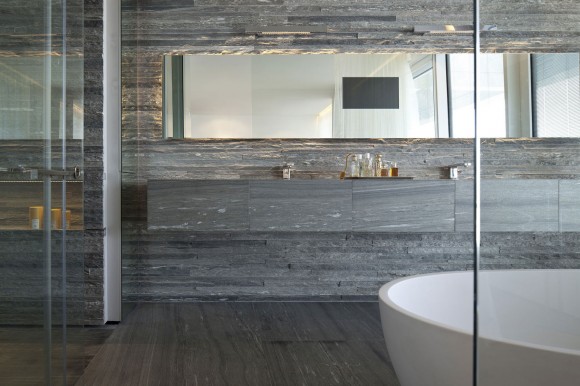 The interiors look plush with very advanced designer furniture being used in an enjoyable balance with colors like red and black. Wooden furniture chairs in the various designs are common in most rooms, and the lighting deserves a special mention. Using some unique freestanding and wall mounted lamps in black with strong geometrical lines; the design studio has poised the lavishness of apartment perfectly.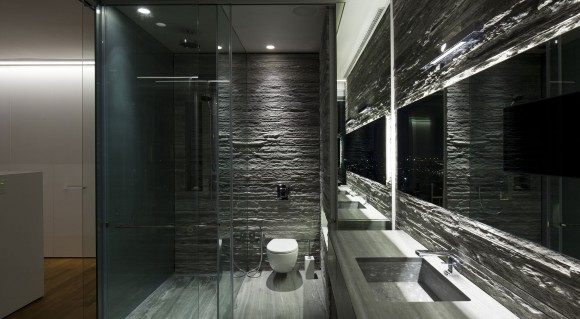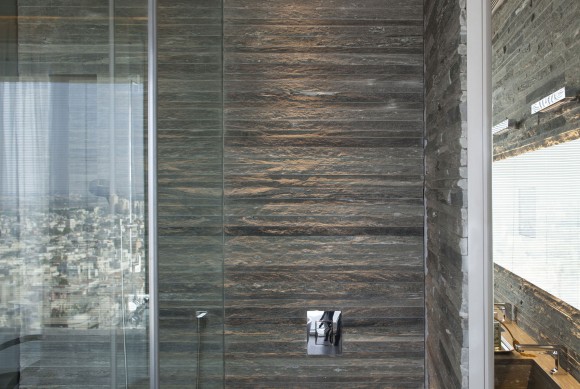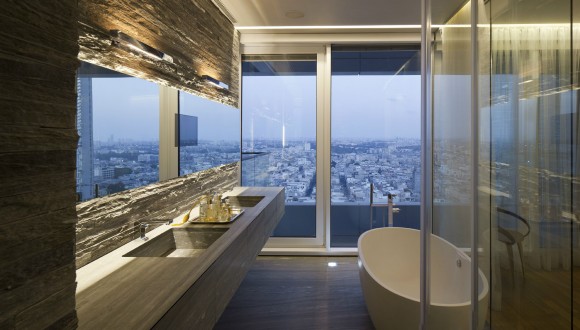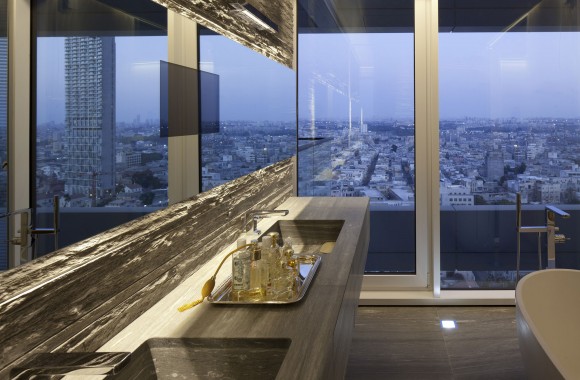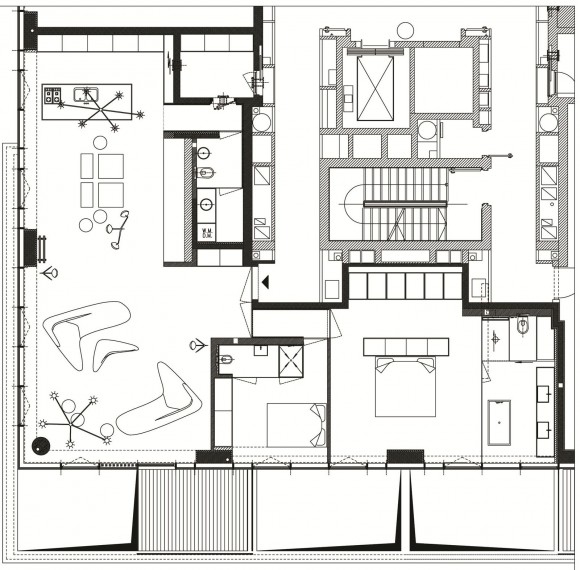 Keeping aside the beautiful interiors, it is the location of the apartment at a very promising position that makes it stand tall with pride. Even from the bathroom of the house, one can have stunning views of the city, and the liveliness of the environment is something that cannot be ignored by any means.
Photos by: Amit Geron