Designed by JVA Architects, the Summer House is more of an outdoor camp station home that brings alive the forgotten housing typology of farmers in Netherlands. The site is surrounded with an average growth of shrubs and grass cover, with five distinct blocks that are arranged around a central courtyard to form the main house. Each block has a specific function, such as, the main living unit, the kitchen unit, the children bedroom, guest bedroom and the utility unit.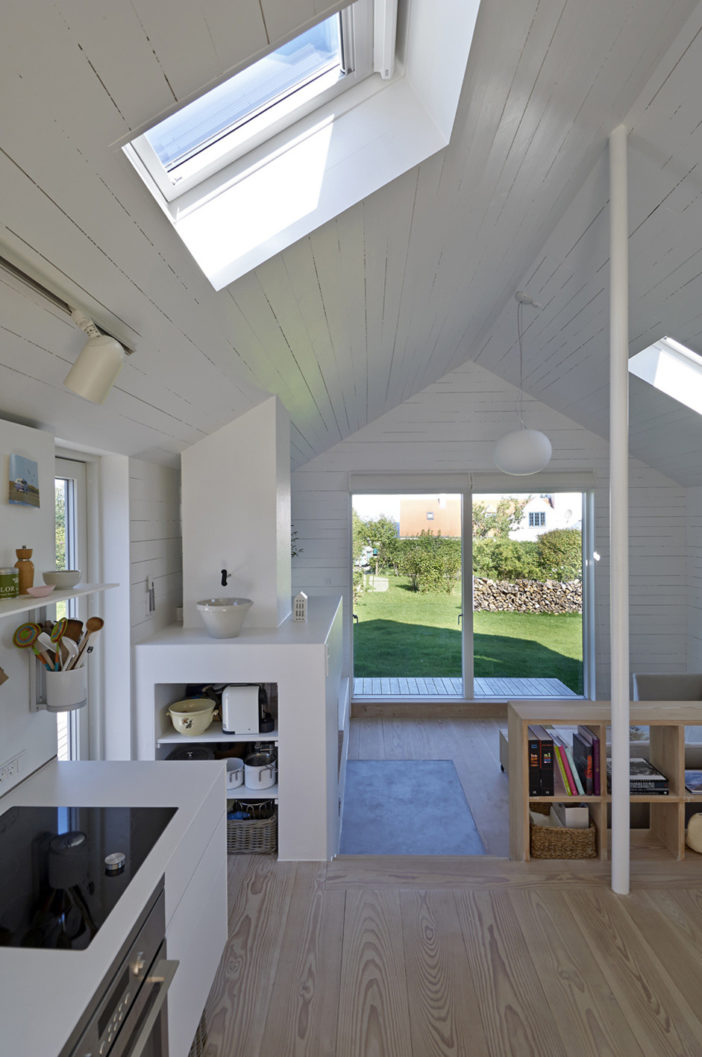 These 5 units are arranged in an irregular manner, with each corner of the unit being linked with the following unit. In the centre, there is an open courtyard space that is shielded from the harsh winds, and gives the needed privacy to the inmates. It is a perfect place for the residents to enjoy their outdoor activities without compromising on weather or any major distractions. Each unit is made up of varied gabled roofs covered with aluminium sheets that create interesting angled directions for the roof. Inside the house, the architect has used larch wood to overlay the rafters and raised floor.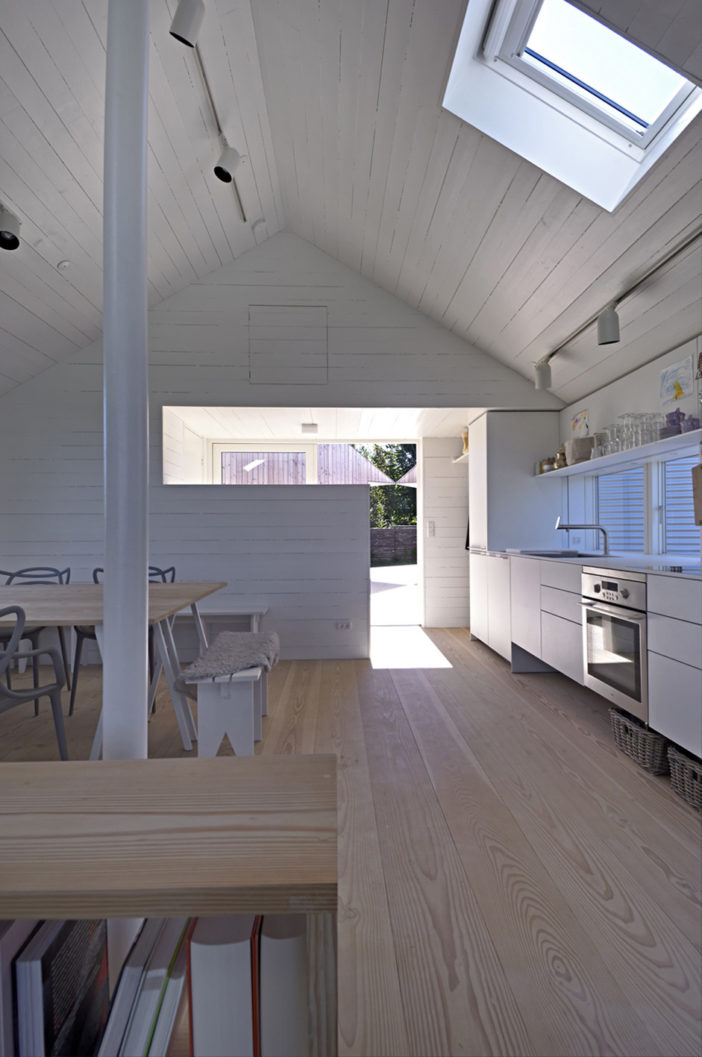 The Summer House is high on comfort and eco-friendly measures promoting the mixed use of a farm house as an outhouse for summer times. To connect the overall units and to fit them in the site, the architect has used a raised deck which is inlaid with stone to retain the heat during the night and is overlaid using larch wood. Each side of the unit throws open the interiors to some of the stunning views in the countryside and is functionally apt for the house. Overall, the Summer House is an altogether interesting piece of design ideas and concept that put all the puzzles back in place.
Photos By : Torben Petersen