The Villa Snow White project has been designed by Helin & Co Architects, a design studio based out of Helsinki. This is a coastal residence that is located in a perfect place to overlook an archipelago in Espoo with two different levels.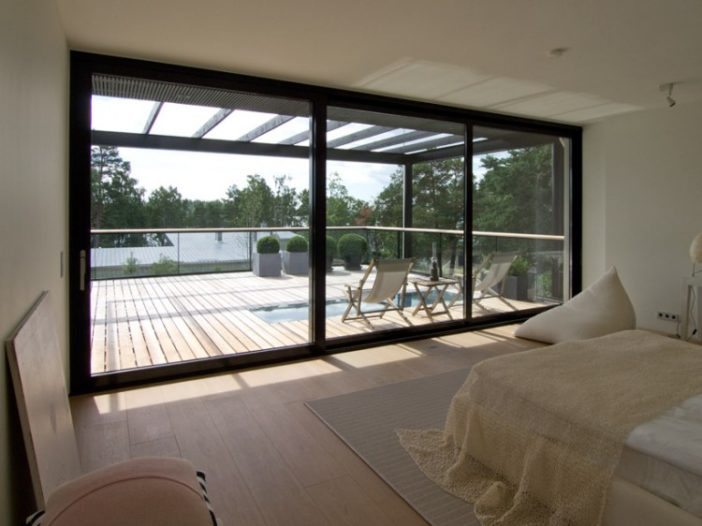 The exteriors: The property already had a home that has been removed, but the old trees of the property have been retained and the new rooms are designed to match to them. In the material palette, there is concrete that has been used on the main structure with steel pillars and designed with snow-white plastered tiles. Most of the exterior areas merge to the interiors and bring ample light and sun to be enjoyed in the open area and the rooms.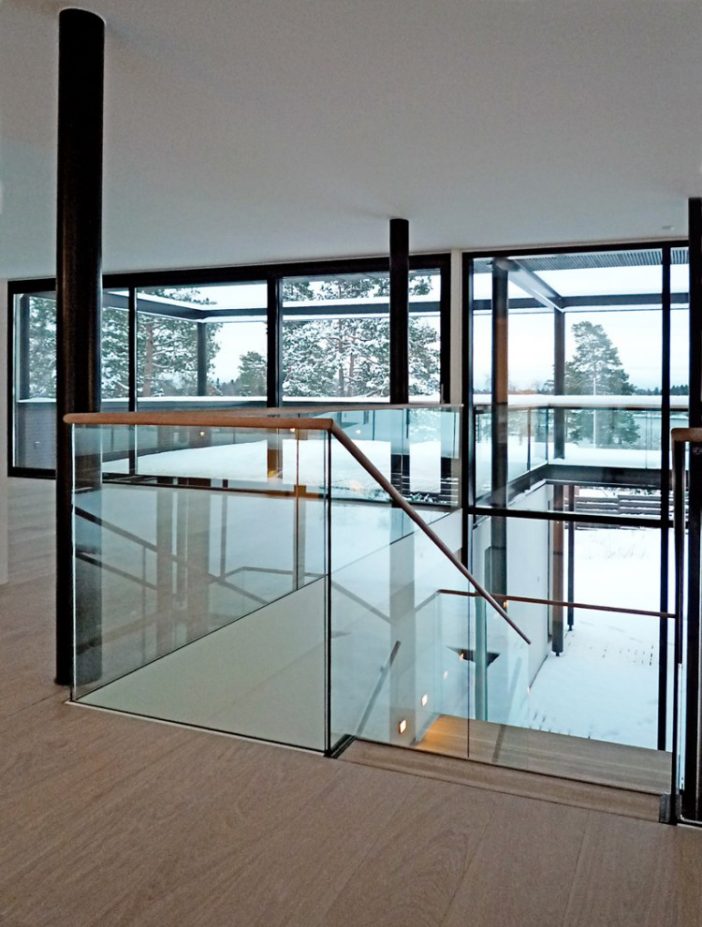 The interiors: If the exteriors are about snow white plastered tiles, the interior surfaces have been done with solid oak and limestone for most parts. Parts of the flooring have been done in wood while for the walls; smooth white plaster is the main choice. An open style wooden staircase connects the levels, including the library, designed in the duplex style. The entire house has amazing use of artworks and paintings, which bring quite charm to the wood and white theme.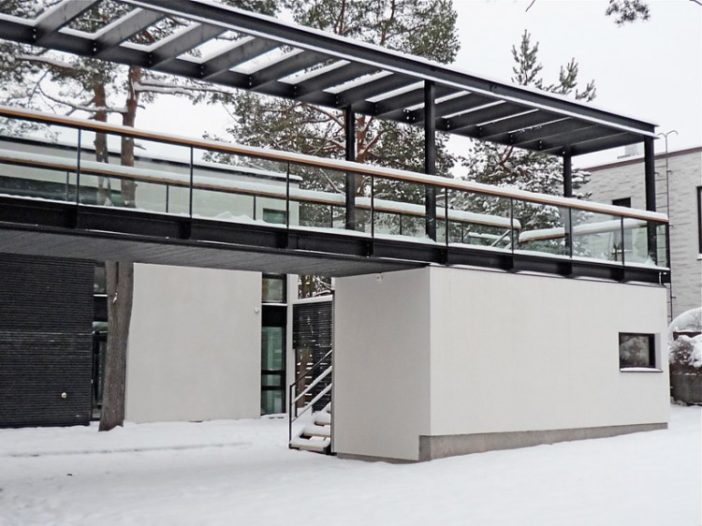 Furniture and lighting: Furniture ideas and choices are on the expensive side with extensive use of designer items for most of the rooms. The beds, couches and other elements have been chosen in subdued colors that add charm to the white walls and wooden work. For the lighting, the choices include LED lights for the ceiling and source lighting along with free standing lights and lamps in white or designs for better balance. A smart blend of colors and textures is worth noticing.
Photos courtesy of Helin & Co Architects