Designed by Camponovo Baumgartner Architekten, the heritage barn house Casa C, in Reckingen hillside, Switzerland is remodelled into a weekend home for a family of four. The house, originally a barn stall with the lower level for sheltering the animals and the upper loft for storing the hay stacks, is a protected heritage site by the authorities. This called for a careful analysis of the existing barn, which was to be retained with the inner walls, the exterior openings of the deteriorated barn and the narrow alleys between the barn and house.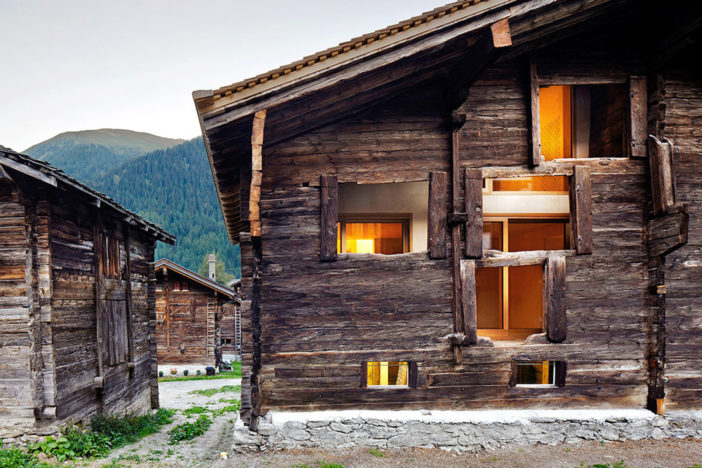 Much of the exterior facade was incorporated into the new design where an inner alcove like wall was erected for the weekend house. On the whole, there were two double layers that sheltered the house from the cold winters and gave the house warm and cosy feel. Inside the house, the architect used larch wood for the floors and a darker shade of larch wood for the walls and ceiling. It creates a contrast of shades, with varying grain patterns that brought out the natural texture of the wood.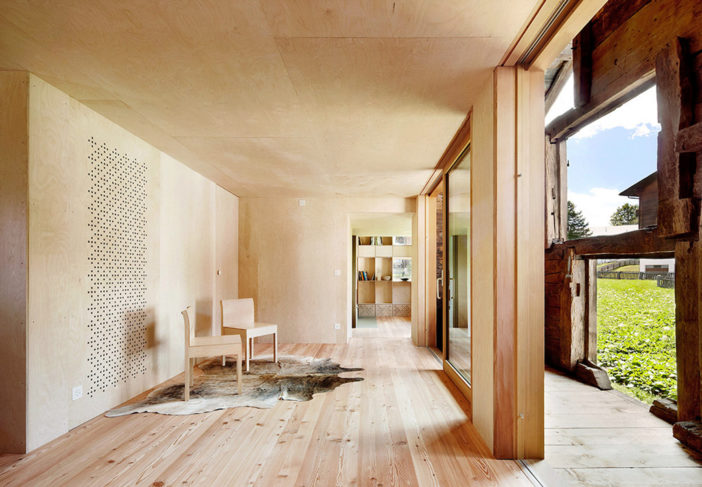 The architect remodelled the home on all its levels with the basement untouched and restored it to its original state. Much of alterations were done on the loft used to store the hay stacks. The first floor was more like a loggia that allowed the family to embrace the exterior envelope and revel through the outer cased walls. The first floor and the second floor level are connected by a flight of steps that illuminate the internal rooms, and also, create a focal point for the house besides the openings. Overall, the home design retains its heritage values and is an asset to the family.
Photos BY : José Hevia, Courtesy of Camponovo Baumgartner Architekten