If there is one word that can describe Residence CF, it has to be magnificence. Located in the beautiful city of São Paulo, Brazil, this house has been designed by popular design studio PUPO + GASPAR Architecture & Interior. This is a perfect home that represents how intelligent landscaping can add value to the interiors and exteriors alike. From the exteriors itself, the house looks like a giant mansion that promises luxury and fine living. The façade is mostly in white with a pool on the front, while the interiors are all about magnificent investments.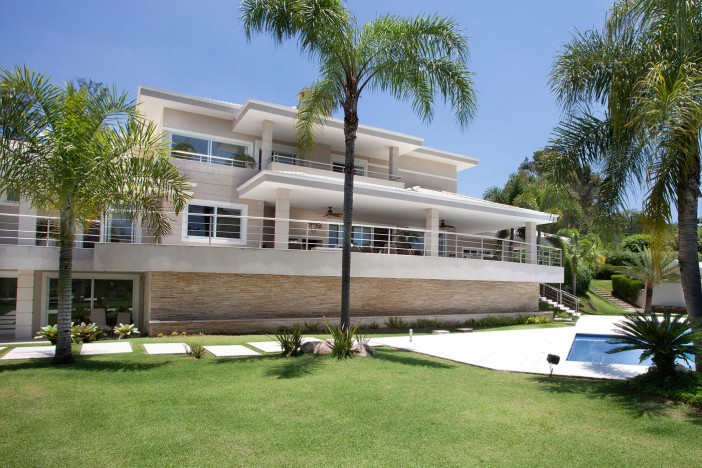 The entire house has been designed with the needs of acceptable modern living in mind. Each room has ample scope for natural light with large glass windows, while the space is designed to maximize pleasure. The entire house has selected furniture either in wicker or in modern style to suit the needs of the white walls and floor. The flooring is mostly marbled with few of the rooms having polished wooden plank flooring. There is a separate section for conferences, dining and bar, and the design of each room features different styles of furniture mixed in balance.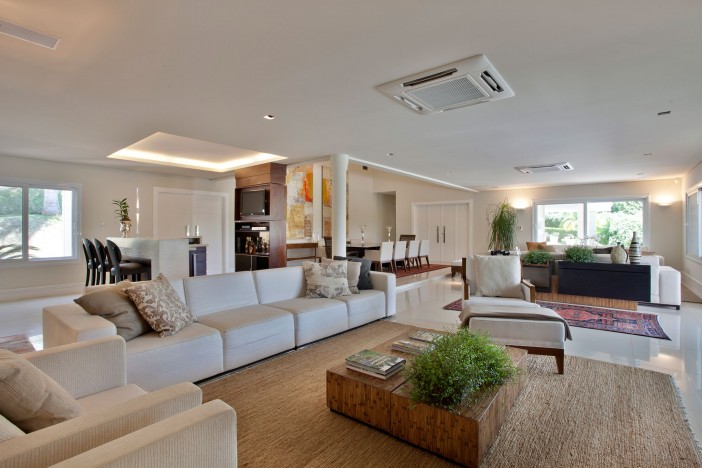 Interiors have carpets in almost every room, and the lighting is just faultless with a lot of sophisticated lights used in each room. The ceiling lights offer the essential lighting, while the floor and source lighting adds additional value to the interiors. The fans have been chosen with extreme care, and so is the beautiful pool side furniture, which looks stunning against the blue pool. Gorgeous and superlative, this is a home that promises to offer stunning lifestyle and luxurious setting to its owners.
Photos by: Leandro Farchi