ATELIERII is known for creating magnificent designs in homes, and the Residence Chang in Taipei City, Taiwan is a find example of their fine architecture. The designers have not constructed the house, but have simply rebuilt it after demolishing everything except the structure. The house now features large windows that were non-existent in the previous structure along with a small balcony that offer amazing exterior views.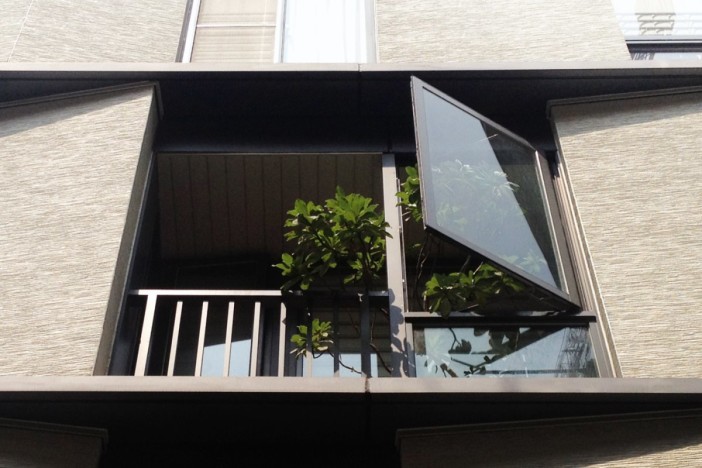 The modern white spaces are one of the prime highlights of the house, with every wall designed large in white marble, giving the entire house a white finish. The new master bedroom, dressing area and bathroom are all designed with continuous paving. The wooden carpentry is all about adding glamour to the white elements of the house at different places. At all levels, the house is centrally air conditioned and all the essential appliances are in place.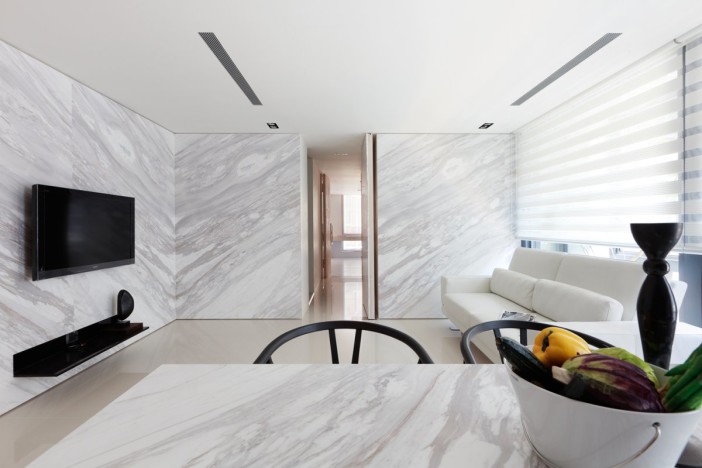 For the furniture, the designers have used modern elements with color choices in black and white. Again, white is the main color in the furniture choices, while for the lighting solutions, there is use of lamps and ceiling lights. The large windows are extremely well crafted and placed, ensuring enough light comes from all corners. The balcony features some amazing potted plants, and within the house, there are decorative items that are black and white, complementing the beauty of the marbled walls. The flooring too is also in white, mostly done in tiles.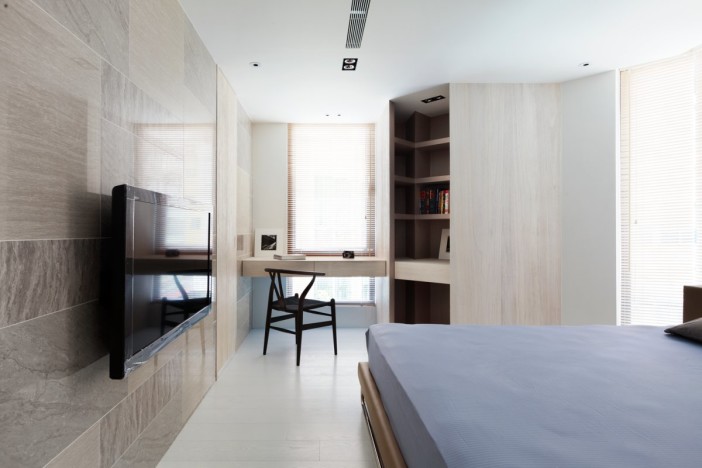 Modern and subtle with use of fine white shade with black accents, this is one of most astonishing houses that one can come across. The use of marble and tiled walls and floors makes this one a truly posh living solution.
Photos by: Ivan Chuang