Pupo Gaspar Arquitetura has designed many houses in Brazil, but Residencia DF is one of the best creations from the company. Located in São Paulo of Brazil, this is home that reflects elegance and classiness in every corner. The main highlight of the house is the use of earthy colors. On the front of the home, the pool brings value to the exteriors, while the plastered walls seem to be done to keep the profile low but classy.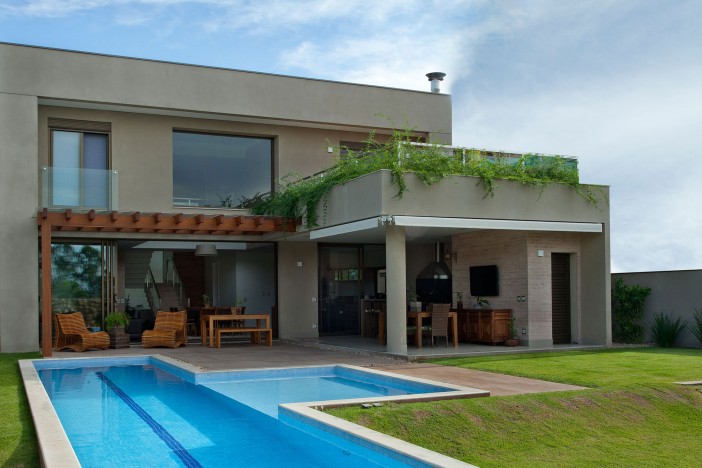 For most parts of the interiors, the focus is on using all kinds of wooden and natural elements, retaining the tones that are close to the nature. The flooring of the house has been either completed in wood or in marble and the walls have been completed in a light finish to retain minimalism. Many walls are completed in brick finish, while the design studio has used wood extensively for all rooms for the furniture and fixed units. Even for the kid's room the colors are more via fabrics and rugs, which is a clear indicator that the focus was on creating a modern home in the old style. There is also an extensive use of wicker furniture in many parts of the house.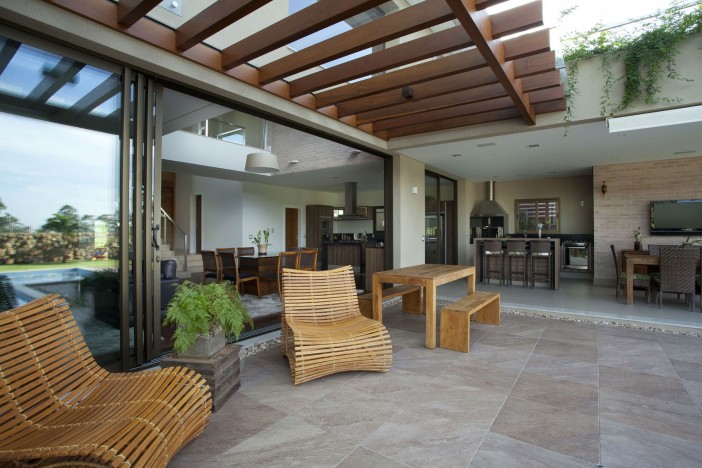 The lighting has been done to complement the needs of each room. Every room has sufficient space for lighting and air, and for artificial lighting, a lot of ceiling and hanging lights have been used for varied rooms. There is also open dining area close to the pool, which opens the interior space to new dimensions. Classic and stunning, this is a home that is more about value and substance with future in mind.
Photos courtesy of Pupo Gaspar Arquitetura