Located in the panoramic North Malé' atoll Maldives, Resort Reethi Rah is just the right five-star property you will be looking for your honeymoon or a silent vacation. With 3.7 miles of stunning coastline, this is a resort that promises fun like no other. The resort has 130 villas, each of which boasts of stupendous interior design ideas with amazing views of the ocean and access to the lagoon. Of course, this is where you would like to enjoy the best of luxuries at a private veranda or on an over-water deck.
The exteriors: The entire resort boasts of large open spaces and areas, each of which has been designed by natural materials, including wood. Typical to the beauty of the local culture, there are several influences that can be seen everywhere, right from the pillars to the thatched roofs. With infinity and lap pools all around, you have an option to be around the sea and enjoy the pleasures of fresh water all the time. Also, close to the beach is the open spa section, where you have the best massages with amazing ocean breeze around. Check for the large doors of the various public areas to know more on architecture and design.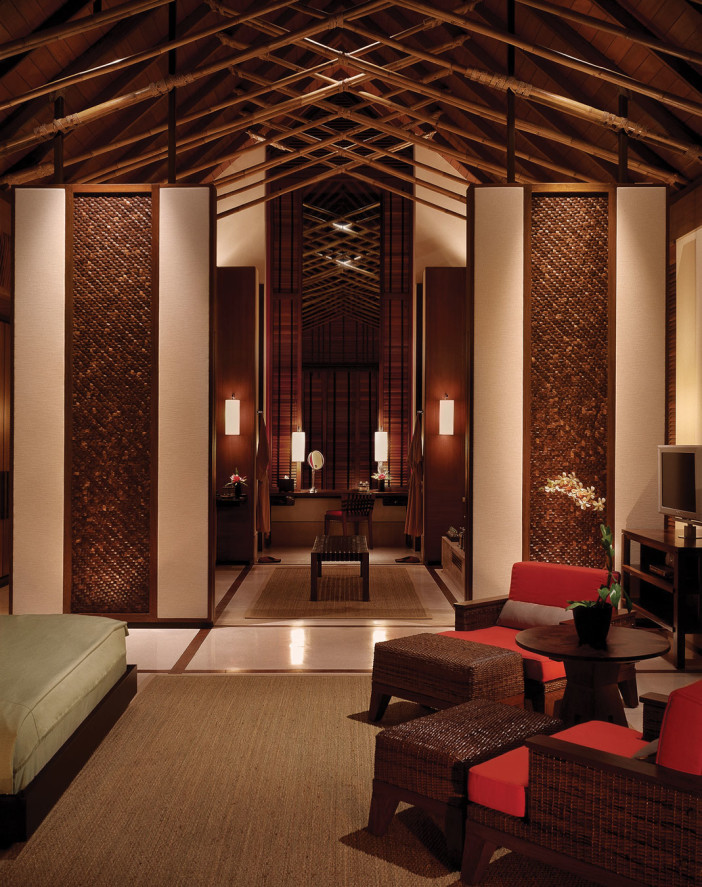 The interiors: The interiors of the resort have been designed with the locations in mind. For the beach and grand beach villas, there is amazing use of furniture and interior design elements, while the water villas are meant to be enjoyed at best with reclining chairs outside. If you want to enjoy on the exteriors, there are dedicated steps on the outer that lets you sink your feet in the water, splashing the clearness of the ocean.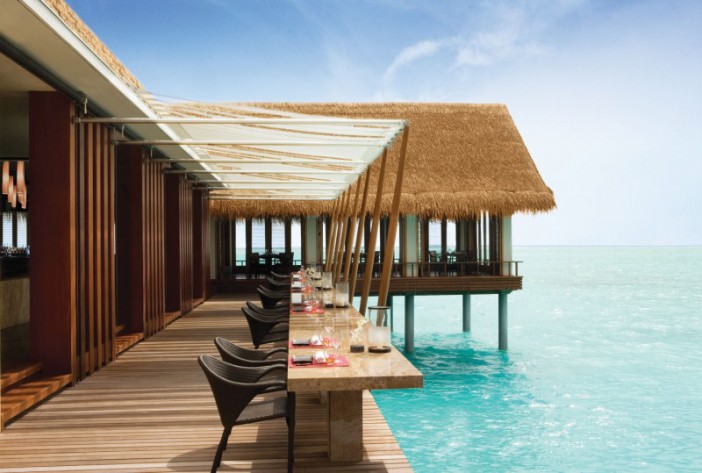 From amazing work in wood and architecture to more stunning range of features, this is a resort that is worth your money and memories.
Photos by: One&Only