Design ideas
Designed for an aged couple, Interior Architects Tim Spicer and Col Bandy have bridged The Rest House, situated on Mornington Peninsula in Victoria, Australia into a harmonious design that blends the relationship with the sea, the sloped valley, and the lush vegetation cover. Built near the Flinders coastline, overlooking the sloped valley, the residence speaks about clarity and fluidity in space and form presenting unique design ideas and concept.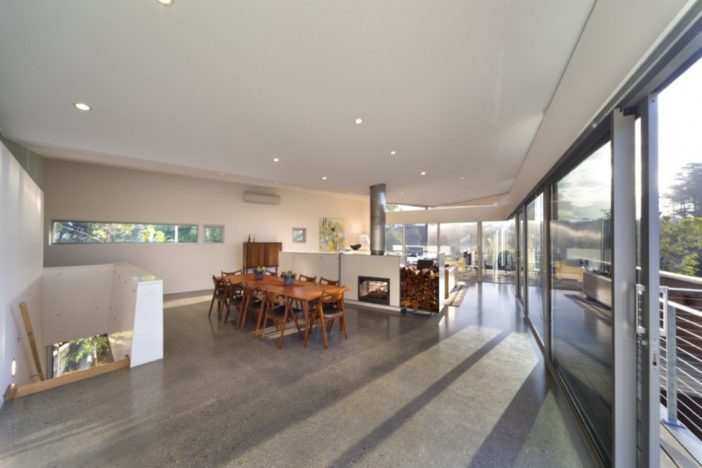 With a roof, resembling the wings of a butterfly, the overall form of the residence represents the hull of a ship. It was designed as a 2 storey residence with a cantilevered steel meshed box overlooking the sloped valley. Much of the residential facade opens up to witness the prismatic views of the sea and coastline. With the major principal living rooms on the ground floor, the first floor occupies the master bedroom suites and the cantilevered glazed deck that opens up to the valley. The facade looks rectilinear with glazed windows from floor to ceiling that floods the interiors with natural day lighting and the expanse views of the sea.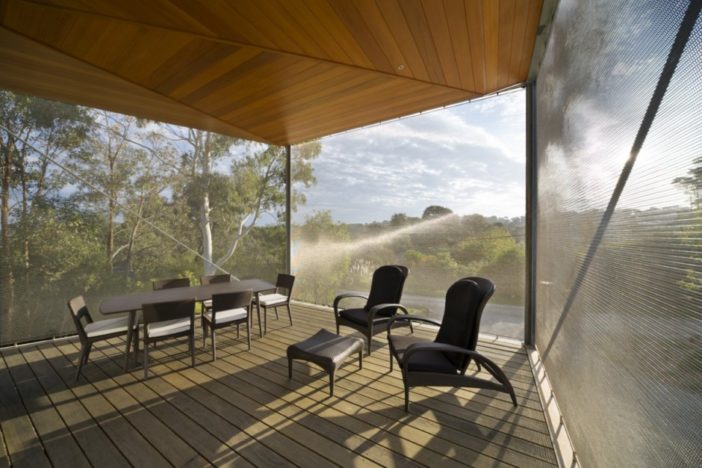 The choice of materials used for designing the residence has been chosen after studying the site and climatic conditions. With full-fledged exposure to the sea and breezy warm air, materials such as concrete, galvanised and treated steel members and glass are used extensively throughout the residence. The landscape cover around the residence blends harmoniously and is a perfect backdrop at the sea coast.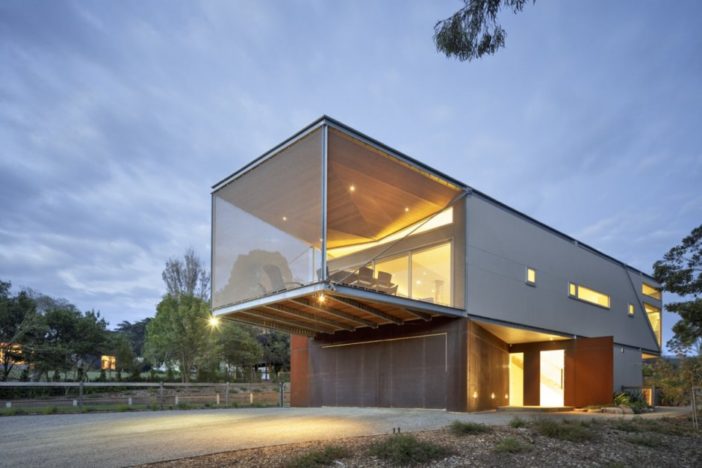 Straight lines, linear form and uncluttered design lend clean strokes to the rest house that imbibes the true nature of the surroundings. Designed to co-exist with the expansive coastline, the rest house with its clear glass views throws an interesting light on residences built across the sea shore.
Photos By :- John Gollings