Restored by Marcus Wespi de Meuron Architect, the stone faced House in Scaiano, Switzerland is a rare building in its time, now preserved by the historical village bordering the house. The house in a dilapidated condition was altered to become a vacation home that overlooked a beautiful meandering lake ahead of the border offering some eco-friendly design ideas. The major disadvantage to the site was the unavailability of a proper road, and the only mode of commuting was by foot. It made it all the more dangerous to load and unload building materials for the restoration works.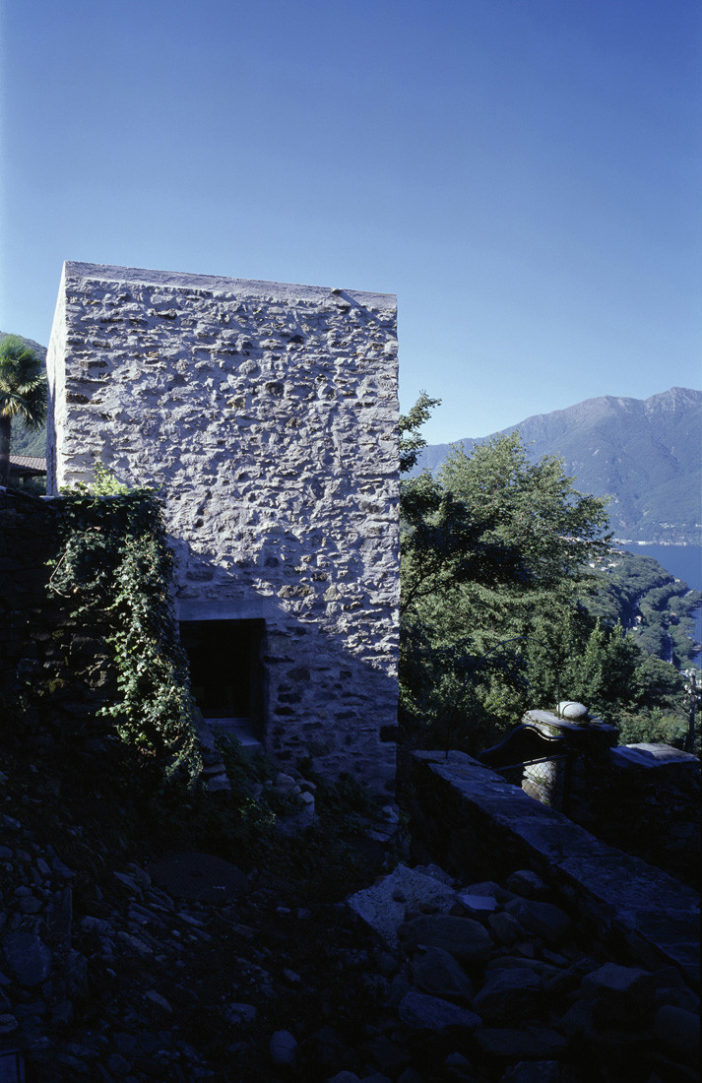 The architects ensured to retain the nostalgic feel of the facade by using locally sourced stone blocks that were used to build and repair the existing structure of the home. Extensive use of stone blocks highlights the vacation home to be an eco-friendly structure that preserves the heritage values of the bordering village. The house in itself is compact and contained, with an entrance from the ground and upper floor level. Besides having a small carpet area, the architects decided to dig underground for providing a bathroom at the basement level.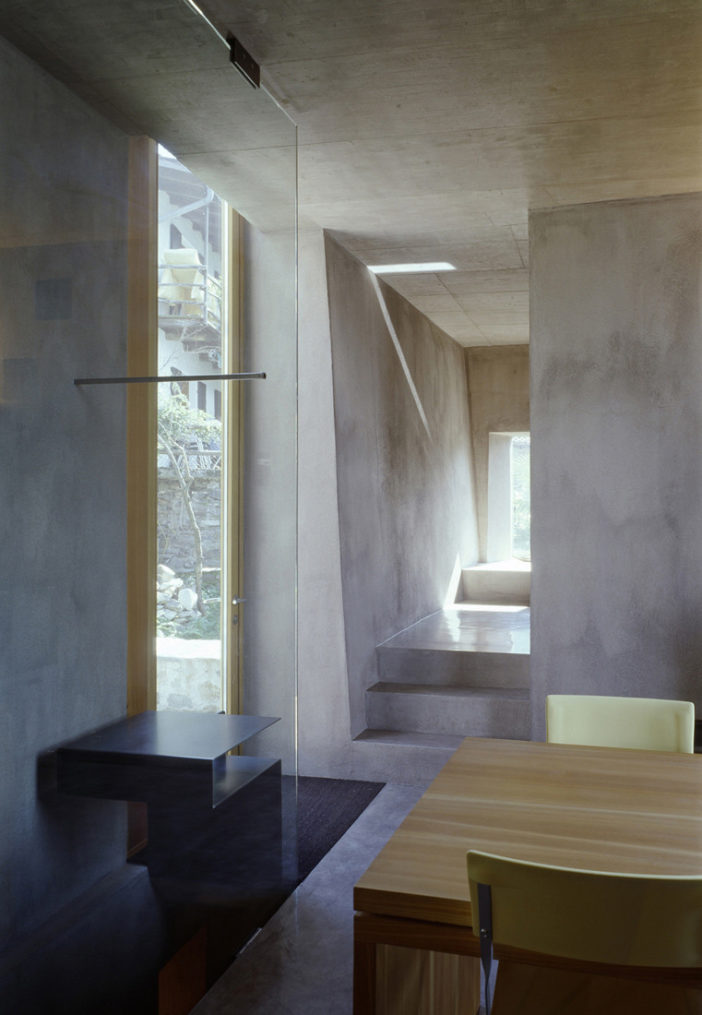 Inside the vacation home, the internal spaces were characterised by different levels, which the architects bridged by connecting them via stairs. External openings for windows were done using wooden frames either facing the inside of the rooms or projecting from the outer facade edge. Many of the openings were placed strategically to throw in light reaching down to the basement. Some of the walls had sloped inclinations, which were further reduced to improve the massing appearance of the structure. Together the vacation home in Scaiano, is a retreat for travellers, who yearn to catch glimpses of the lake and the surrounding ethereal beauty of the village borders.
Photo By :- Markus Wespi Jérôme de Meuron architects