A commendable effort by the team of Pitsou Kedem is seen in restoring the ancient Jaffa house in Tel Aviv, with minimalist interiors that flow through space with ease. Before the restoration, the residence had put up with a lot of interior changes over a period of time that stripped the original essence of the house. Historians suggest that the house could date back to the times, when Jewish tradition was at its best in Jaffa. The house looks sturdy enough, and was built using roughly cut square shaped stones.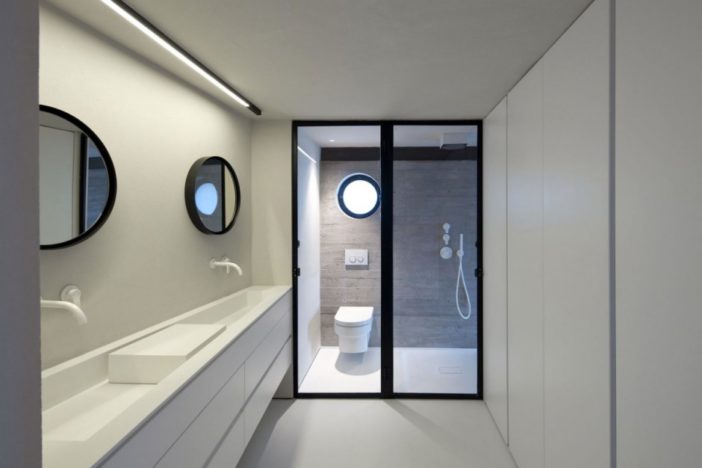 Considering the nature of the structure, the house has stood the tests of time and is of historical value in Jaffa. Pitsou Kedem has broken down the barrier between the past and present by fusing traditional architecture with a modern contemporary look. The design process is much simpler, broken down so as to bring back to its original state. Subtle segmented stone arches, recess in the stone walls and vaulted ceilings create an interesting play of architectural elements in the house. These elements are balanced by the use of white Corian counter tops, steel and modern furniture that lend a contemporary feel to the residence. Moreover, the internal structure strikes a fine balance in symmetry that compliments the original look of the house. The Monotonous exterior stone facade is broken down by the addition of open spaces and built in staircase that creates a play of shadows during the daylight. With hanging pendant lamps, the vaulted ceilings create an illusion in heights and are a welcome relief from modern panelled ceilings.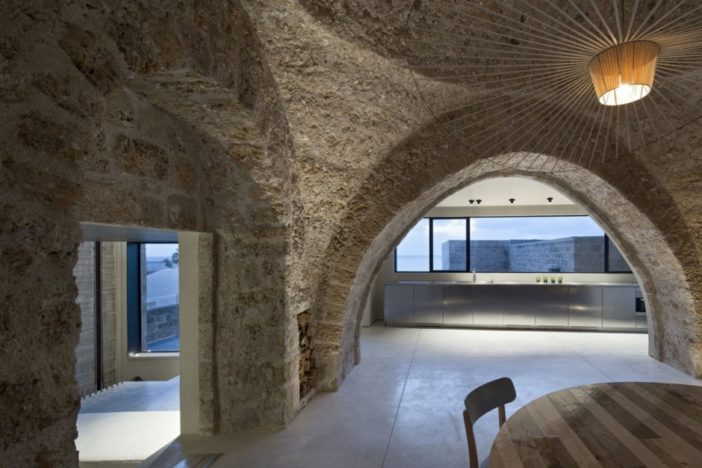 The Jaffa house, built on an area of 180 square meters, overlooks the Mediterranean Sea, thus, opening prismatic views of the coastline into the house. With minimal design, the residence has retained the past glory by embracing the present day modernism.
Photo by :- Amit Geron