Situated in the historical town of Istanbul, the Kilic Ali Pasa Hamam, built 400 years ago, is a part of an ancient monument, which presently, stands renovated and built by Cafer Bozkurt Architecture in Tropane. Originally built from large boulders of sandstone, bricks, and marble, the external façade of the Hamam stands in ruins owing to the prolonged exposure to the sun, wind, and air.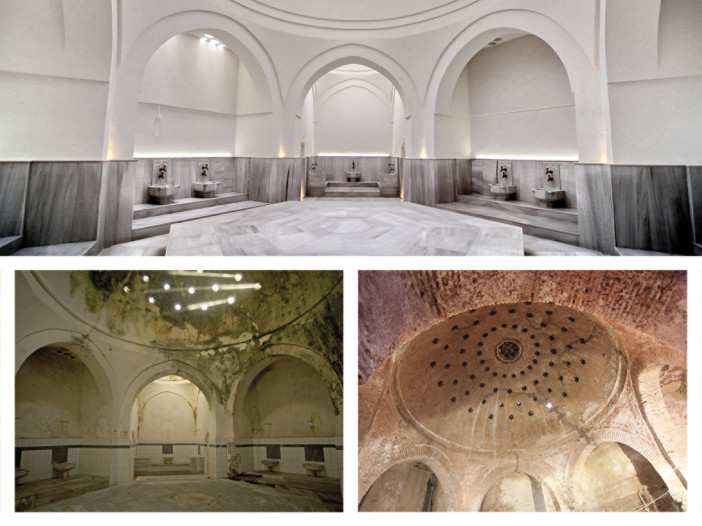 Eventually, lack of maintenance led to the restoration of the structure led by an architectural team, whereby much of the ruined masonry structure stands restored by varied materials such as concrete, tarmac and shingles. Furthermore, the construction methods remain strongly rooted with traditional building practises, which involve using handmade baked bricks for vaults and arches. They also prepared their own mix of plaster for binding and sealing the structures, which firmly strengthens the pillars and domes that envelope the whole hemisphere of the roof.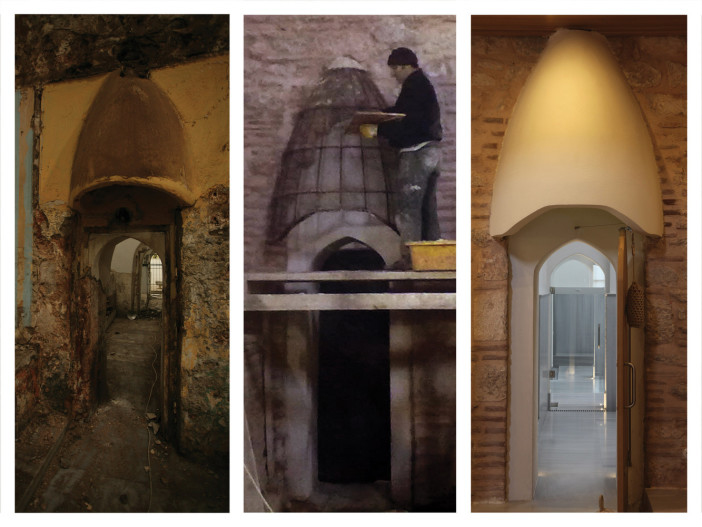 Other new age materials such as toughened steel and prefabricated sheet profiles clad the external façade of the Hamam along with stone dressing for the walls and floor of the complex. Likewise, the use of wood for the doors, windows, and ornamental carvings enhance the unruffled and composed vibe of the Hamam.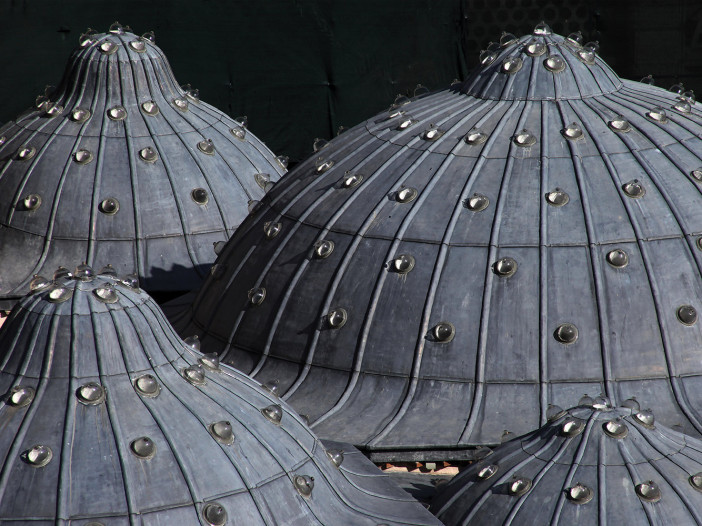 Much of the extended segment of the floor plan stands retained to respect the vernacular pattern of the past city. It also houses a large kitchen with private washing and changing room, which remains undisturbed, except for the newly laid flooring and woodwork for the arches.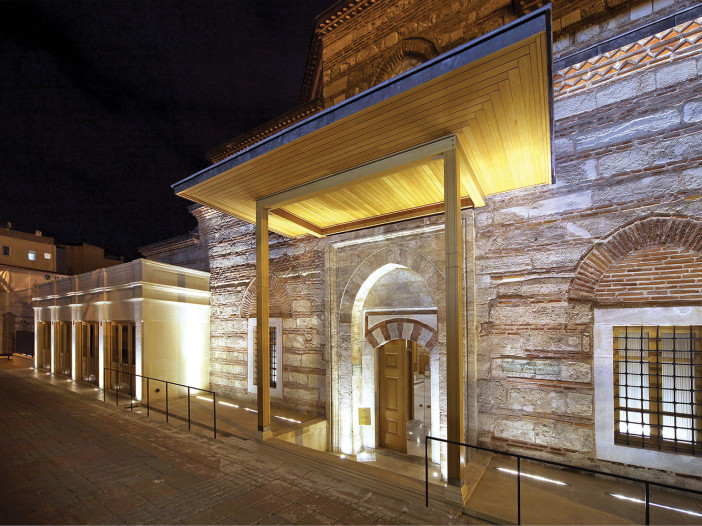 Overall, the Hamam is a part of an entire historical complex, which stands renovated to bring back the lost glory from the ancient past. A rich historical heritage rooted in vernacular architecture, it stands transformed and generated into a modern age monument unperturbed with its past realms. On the whole, a complete renovation in juxtaposition to its past with significant importance to its present state, the Hamam is a transcending monument in the ages to come.
Photos By : Cengiz KARLIOVA, Ahmet ERTUG, Ergin IREN, Sibel OZKARS