The restoration of the traditional Loma House, by Architect Iván Andrés Quizhpe, is about salvaging the surviving structure, situated in the farmlands of San Joaquin in Ecuador. For this reason, the Cultural Heritage Institute, along with the design team initiated a collaborative effort to restore the house to a stable condition. As a result, they put forth a proposal, wherein the reuse of the existing materials and restructure of the functional spaces work together to create a habitable contemporary home presenting some great design ideas.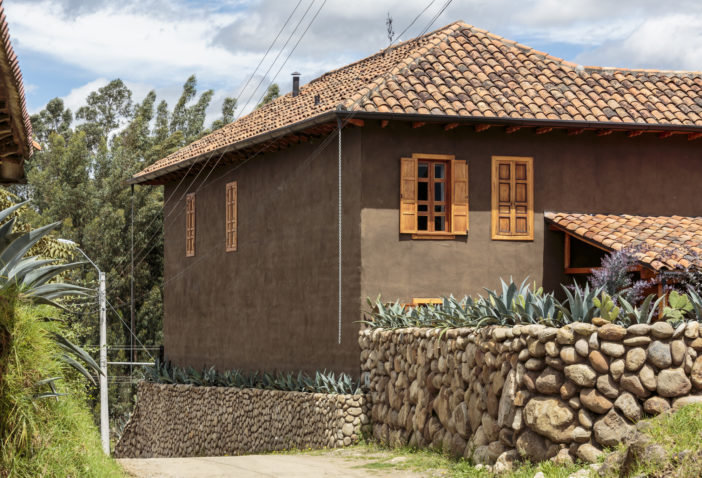 To begin with, they used materials like wood, dried leaves, stones, and straw bale to strengthen the existing adobe wall by adopting traditional building techniques. In addition to this, the existing spaces were re-organised to generate improved living areas, with the use of new age materials like glass and steel. Similarly, the use of random rubble masonry for the elevated plinthand wood for the roof formwork breathes a new lease of life to the house.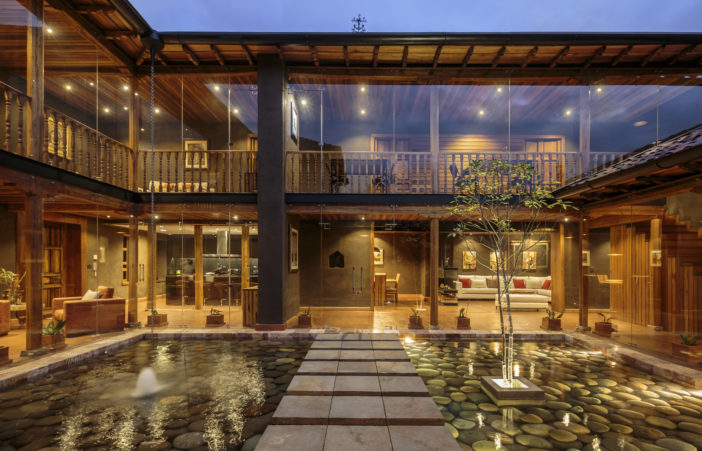 Likewise, worthy of mention is the spatial aspect, wherein the existing house is a composition of a single and double storey volume with a central courtyard. In this house, the proportion of the sheltered space, around the central courtyard, remains well-planned to receive passive air circulation and natural daylight all through the year. In like manner, modifying the spatial arrangement of the existing layout helps to demarcate the private areas from the central courtyard and allocates spaces to specific functional use.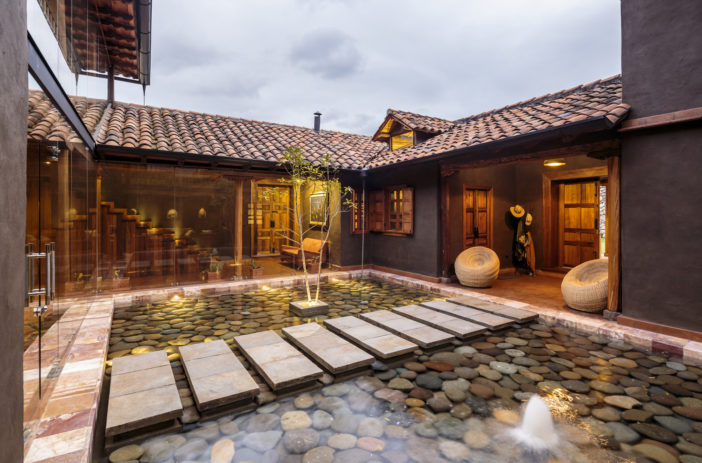 Another interesting aspect of the house is the glass panels that span across the entire stretch of the internal façade facing the courtyard from the ground floor to the first floor. In fact, these glass panels shield the wood railings, columns, and internal rafters from further deterioration by the surrounding atmosphere.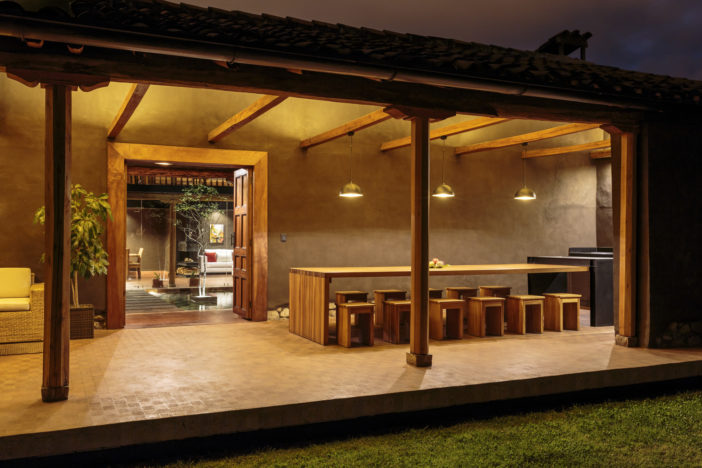 Overall, despite the challenges in embracing traditional construction methods, the restoration brings about the needed change to transform the house into a habitable dwelling unit.
Photo By : Sebastián Crespo