The Ridge House project is perfectly located overlooking a broad valley along the crest of a bridge. Designed by Bohlin Cywinski Jackson, a well-known US-based architectural firm, the house spreads on an area of 6300 square feet and boasts of great decoration ideas.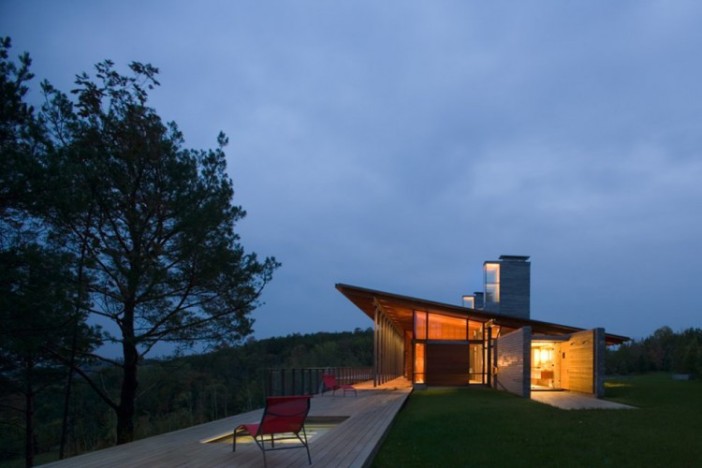 The exteriors: The design of the house makes the most of the rural settings and location and offers a space that is meant for gatherings and solitude alike. Designed in wood and sawn stone, the house works for its amazing views that have been achieved with floor to ceiling walls of glass. From exterior fireplaces to interior designing, the house has everything in line with the weather. The long south roof overhang ensures that summer sun is avoided, and on the other hand, the stone core gets the right winter sunlight. In the natural world of beauty, the house is more like an exciting game of light and shadow.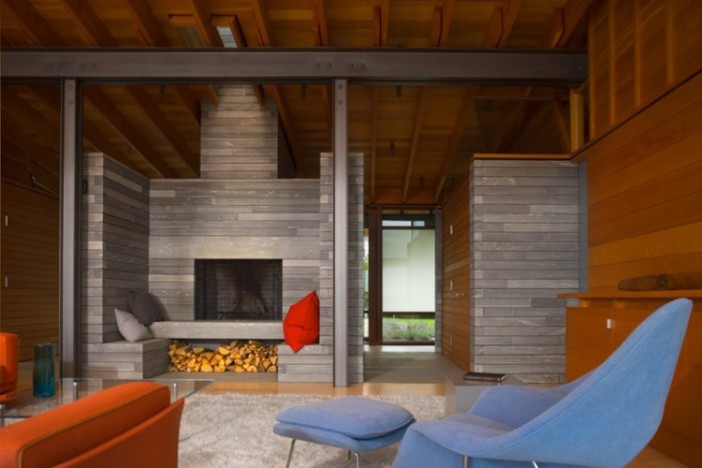 The interiors: If there is an open firestone designed in sawn stone outdoor, the interiors are equally pleasing and warm. Apart from stone, the interiors of the house have been designed completely in wood, right from the ceiling to the flooring and beams. There are open decks attached to the living spaces where the one can enjoy a conversation or simply gaze the views around. The design and theme works mainly for the fact that the house doesn't have a huge number of materials in the palette but is natural in line of the surroundings. For those looking for contemporary bedroom design ideas, this house offers quite some input.
Furniture and lighting: The beauty of the house also comes from small wall and ceiling mounted lights that have been used in large numbers for soft and core lighting. Contemporary furniture in varied colors has been used throughout for adding the necessary accents.
Photos by : Bohlin Cywinski Jackson