One of the most popular design studios of Palm Springs, o2 Architecture, has designed the beautiful Rock Reach House project boasting of awesome design ideas. Spreading on an area of 1,000 square foot, this house is located in Mojave Desert, which is in California, USA. If you are thinking of staying here, this home is available as a short term rental.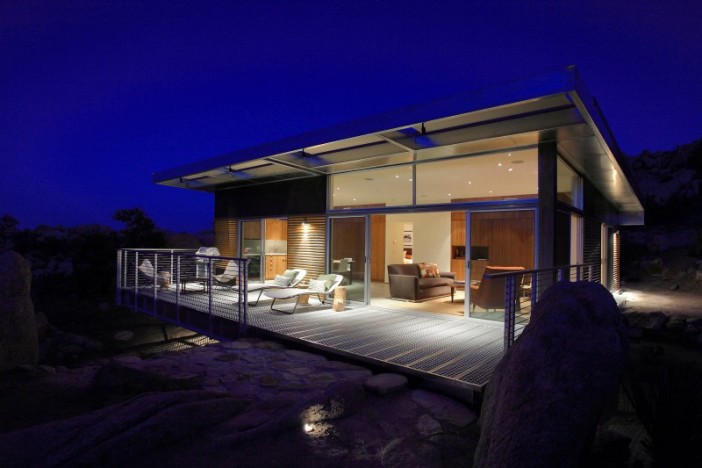 The exteriors: Given the owners wanted a decent sized home with an adaptable and open floor plan, the design studio worked on durable materials with sustainability in mind. Also, the budget of the house was meant to restricted, and therefore this prefabricated home with all the essentials was completed for extremely less environmental impact but enhanced required privacy. The house includes two bedrooms and one bath, with an outdoor deck that floats above the site. Keeping the seismic zone in mind, the building exceeds the requirements. The house also boasts of solar technologies that are used to generate energy as well for space heating and hot water.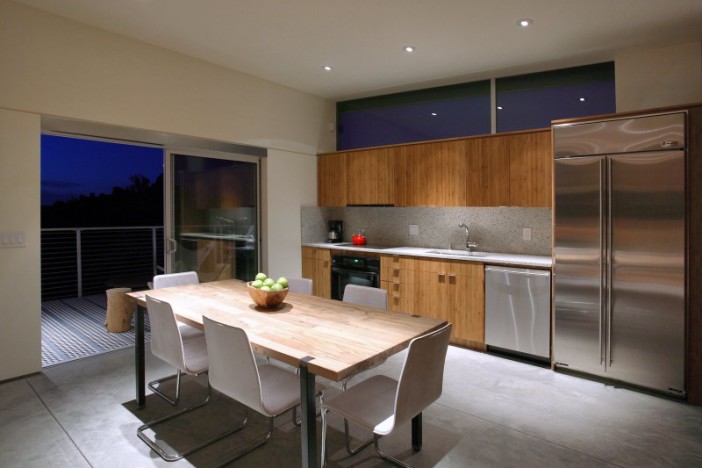 The interiors: Inside the house, from the living area to the bedrooms, each of the rooms' boasts of amazing range of views that remains unique. Wood has been used for storage cabinets, partitions, kitchen cabinetry, which creates a warm feeling all around, but it is the use of cozy elements like rugs that bring more pleasure to the eyes.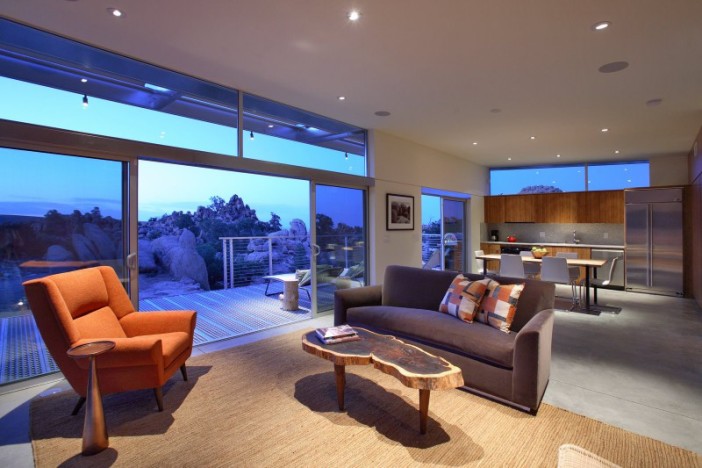 Furniture and lighting: For the furniture of the house, the beauty comes from contemporary designs with wood being a part of the choices. The lighting is mainly about LED lights that have been used on the ceiling along with designer lights used for spot lighting in some areas. Amazing range of wall mounted lamps has also been used in the bedroom, as need, while the living areas have a mix of different choices.
Photos by: NuVue Interactive