Architecture Design Ideas
This Cabane & Spa treehouse tree-house is one of its kinds and has been designed by Canopée Construction, a very eminent French treehouse builder. Located in Montauban in southern France close to Toulouse, the main attraction of the house is a hot tub feature.
The exteriors: Being a tree-house, the design has been done exclusively in wood on a height of 12 feet above the ground. The house features a covered deck designed with a very high quality natural cedar hot tub, meant to ensure that you have a perfect day romancing your loved one. The beauty of the house also comes from the location that overlooks the countryside. The house also features a 3/4 bathroom with completed services.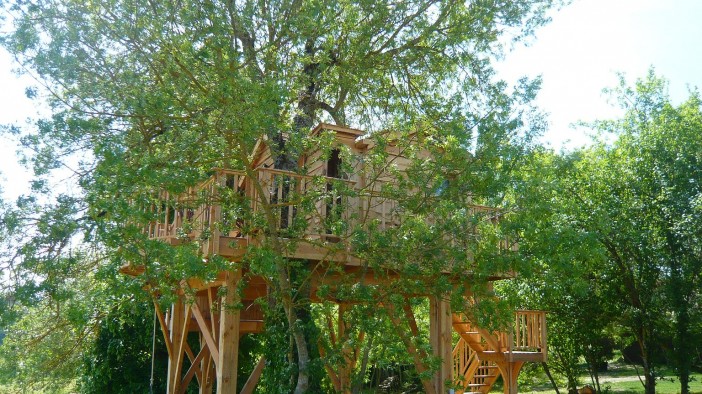 The interiors: The entire construction of the house focuses on using wood, and that's the reason even the interiors come in natural wood sans any color. The windows and doors of the house are designed in wood with glass panels for enhancing the entrance of light from all sides. The room opens to a large deck outside with wooden railing for offering amazing views of the locales around. Meant to be a vacation rental for two people, this tree house is meant to ensure comfort and luxury above the ground in style and works perfectly for honeymooners. The deck has been given essential cover with the hot bath tub for ensuring the sun and everything else doesn't disturb the visitors.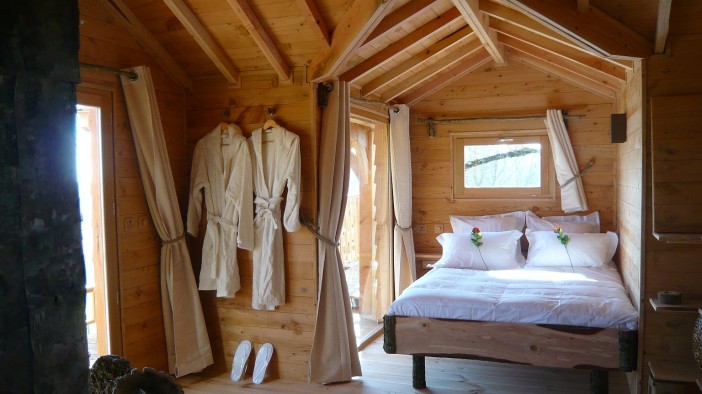 Furniture and light: From the sink to the bed, tables and other elements of the furniture has been designed completed in wood. For the curtains and fabrics, the choice is in white, offering an essential contrast. Mounted wall lights and ceiling LED have been used for adding lighting after dusk.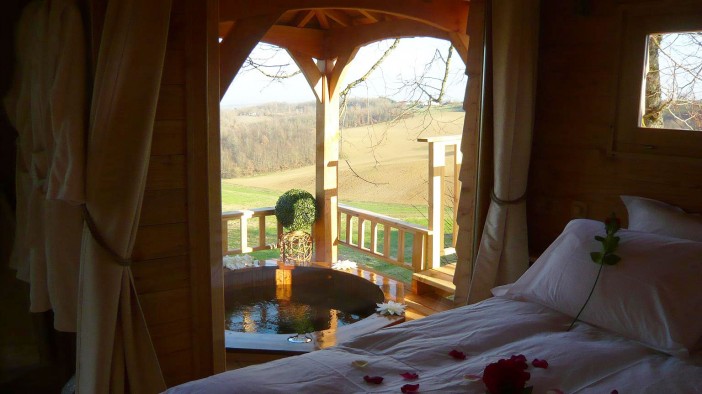 Photos courtesy Cabane & Spa