The Deli Counter designed by studio Y in Melbourne is a renovation of an existing warehouse into a restaurant that is often frequented by the afternoon crowd and people looking for a quick snack. With simplistic design lines, the theme of the restaurant is kept industrial where reclaimed brick walls washed with lime and used timber crates are incorporated for a rustic interior décor. Equally complimenting the timber crates is the white and blue tile combination stretched over the open kitchen wall, which adds more volume to the space. The arrangement of the dining tables over the two floors is quite informal to have a more intimate crowd and gives them the flexibility to choose from the various seating options.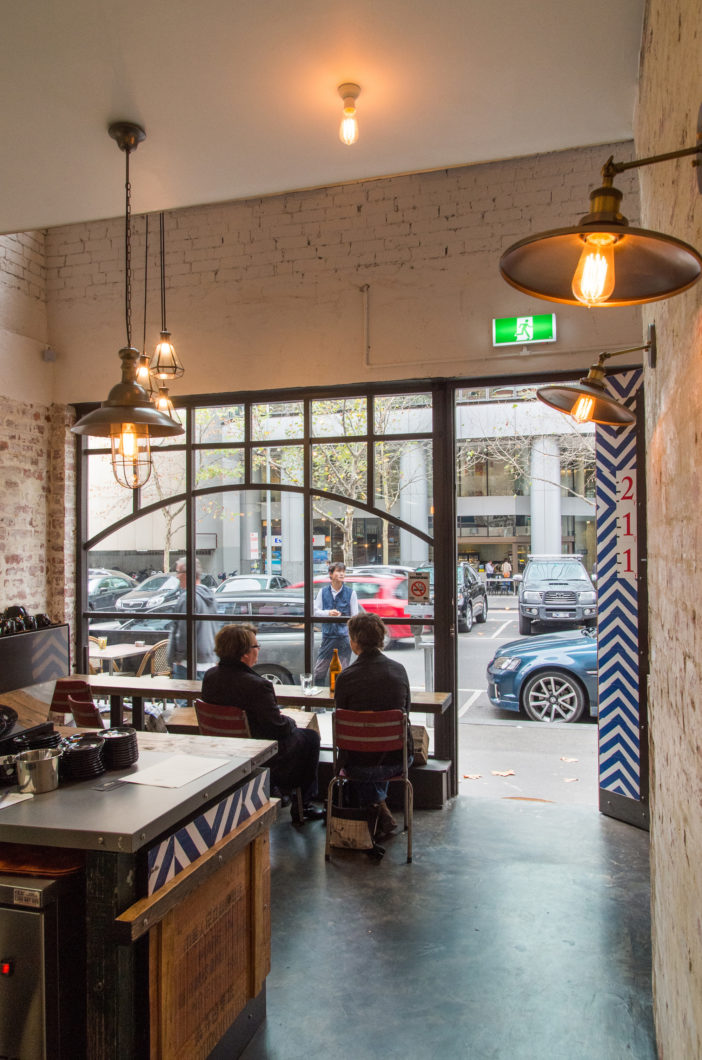 On the first floor, the entrance is marked by a wooden panelled glass door that welcomes the diner to an open kitchen layout, with a timber top counter. Moreover, glass is used for the facade to attract the street crowd, along with a window bar seat. On the inside, the décor is matched with graphical signs in red, blue and white geometrical patterns that create a vibrant mood for the diners. On the second floor, the restaurant is downsized to hold a dining area, a bar seating and a back office thus creating a high ceiling towards the frontal facade.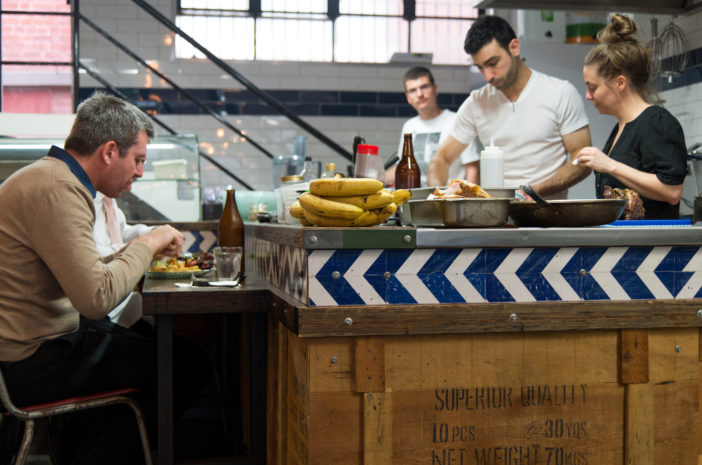 The usage of chandelier lights, lampshades and wooden counters recreate the vintage charm for the restaurant, which comes across as a significant design element besides the timber crates. Moreover, the selection of simple school fashioned chairs and inverted bottled lampshades give it a more rustic feeling that evokes a nostalgic ambience to the diners. It is an eclectic mix of design elements that bring across a fresh look to the street and is quite popular among the crowd.
Photos By : Ashley Feldman