W Retreat & Spa is in Maldives, offering the most picturesque option to relax, rejuvenate, recharge and make the most of adventure activities. The design of the resorts is one of the best that one can find for an island, where the blue waters and extravagant reefs make for a luxurious stay. There are 78 private retreats available for the visitors. The choices can be between Beach Oasis retreats that are next to the beach areas or Ocean Oasis retreats, which are designed in water above a crystal clear lagoon. The luxury suits include Seascape Escape, while Ocean Haven suites are designed for the just right island getaway.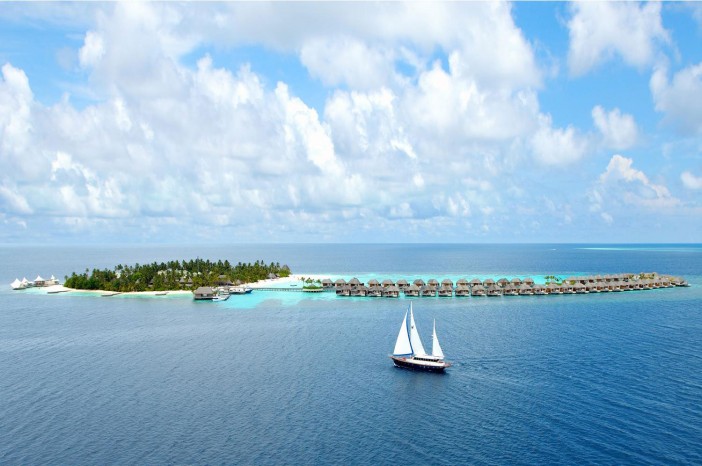 Moving on to the designs of the rooms and suites, it is easy to note that there are numerous uses that wood has been put to. There are a large number of wooden and wicker furniture, both along the beach area and in the interiors. For the interiors of the rooms and suites, there has been extensive use of white, which is an aim to complement the blue waters. With little hints of bright summer colors like red, orange and blue, the rooms look like a real retreat zones, each on its own The lighting for the night is pitch perfect with soft lighting solutions that offer an amazing game of shadows around the waters.
The beach side retreats are essentially classy and well designed with flowing water next to the ocean front, which seems to do away with the boundary. The hut-styled cottages are a sheer pleasure to check, while the large windows and doors in every suite offer stunning views of the Indian Ocean. W Retreat & Spa also scores high in terms of greenery around and has numerous tropical trees that are typical to south-east Asia all around.
Photos courtesy of W Retreat & Spa – Maldives