When designing a new kitchen, it requires thorough research, expert advice and in-depth discussion. It is essential to consider all aspects of design and installation when you want the entire process to be seamless and professional experience. A modular kitchen can be designed with your own creativity or with the help of a professional. Whether you have a designated small or large space for a kitchen, it can still look elegant and efficient when intelligently designed. Here are few award winning designs from Dewhirsts.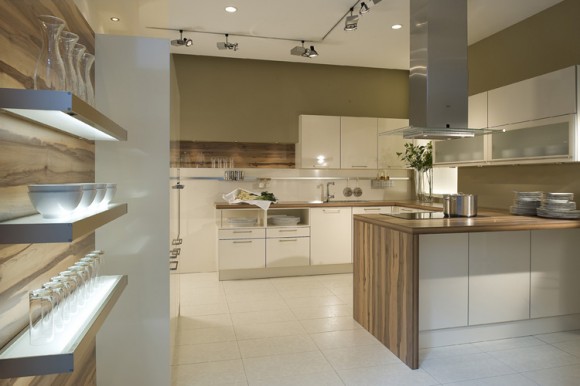 The Magnolie Haecker Kitchen sets out to be a designer's dream that loves to cook and imagines it to be in a setting that is sleek, modern, contemporary, seamless yet efficient. This kitchen is loaded with style and oozes personality of its own when it comes to lights, the choice of gloss cabinets and natural finish wood shelves and counter top. Not to forget the fine detailing which flows throughout.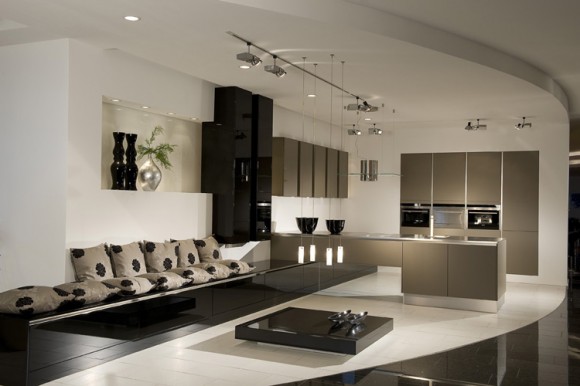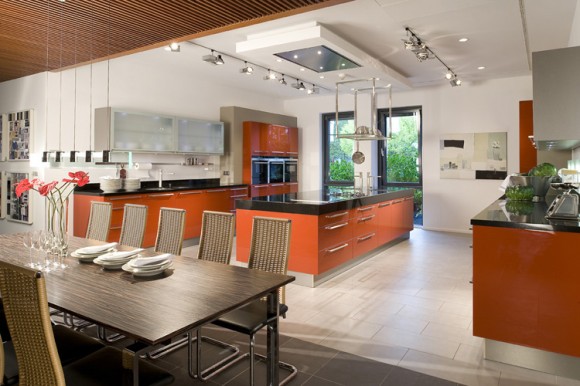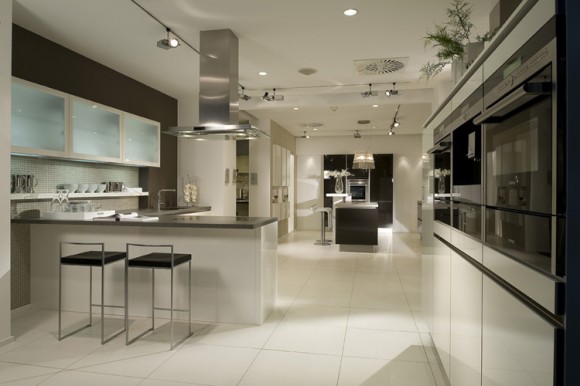 The diva in you, will not settle for anything less than this Diva-Altweiss Haecker Kitchen. Designed but not limited to those who don't just like to keep up with the trends but also set trends. This kitchen looks no less than an award winning design from a magazine but at the same is equally functional with ultra-modern appliances, open concept, studio lights, ample storage, enough counter space and translucent cabinets.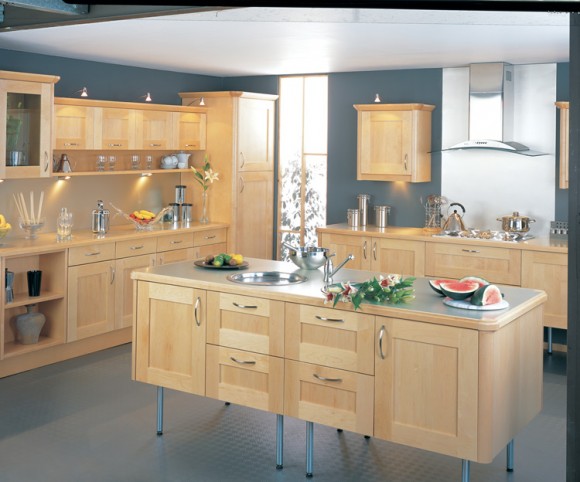 If there's blue gray on your mind then nothing can be more inviting than this Bauhaus-Maple Select Kitchen. The color contrast of the wall and cabinetry radiates peace and a purpose. The island serves as a section extending more storage and utility. Maple adds elegance and the intelligent mix of open shelves and covered cabinets adds to the view and provides plenty of storage at the same time.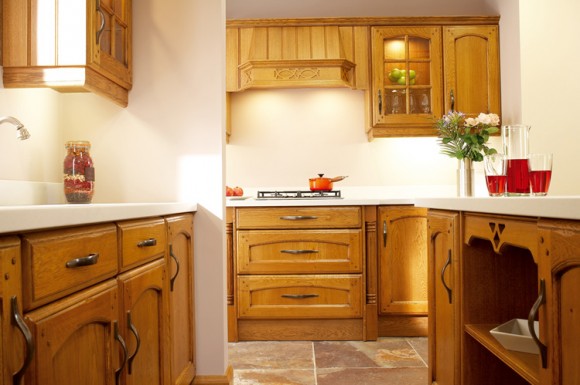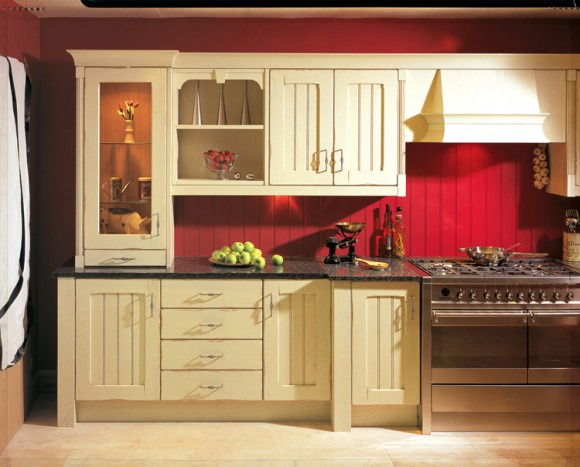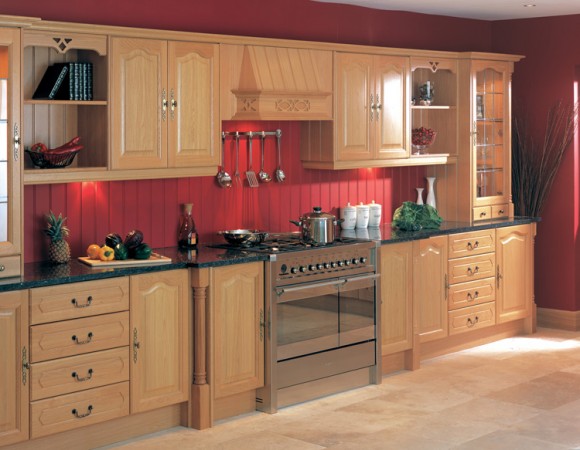 It's safe to experiment with bold colors such as this fiery red when you have an inspirational kitchen design laid out. The wooden cabinets are carved beautifully with very fine and delicate detailing against the red back splash embedded with lights. Be Bold this season with this Menton Select Kitchen.