Let's face the fact that many of us live life out of the boxes, often because of the nature of a transferable job, or even because renting a new house seem cheap. No matter what the reasons are, having a home that looks more permanent is always desirable. Here are some smart ideas on a moving home that can look stable in every season.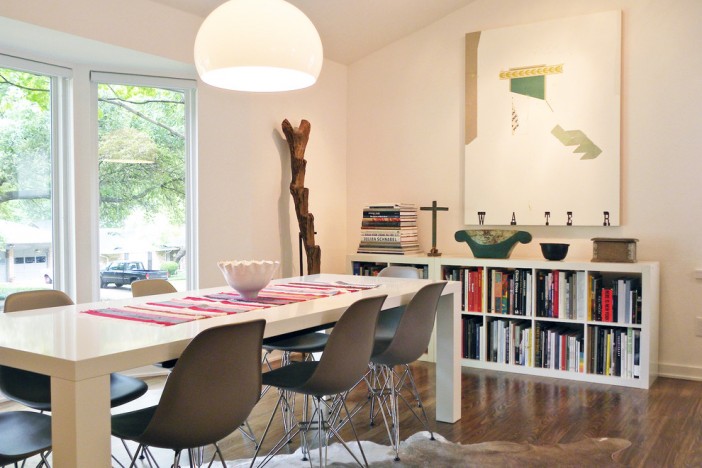 (Image – Sarah Greenman)
Store artifacts and decorative items: It is good to understand you would not want to invest in anything in your home or rented apartment that you have to leave behind. The best solutions are to have things like decorative items and artifacts that can be carried off from one place to another. Not to forget, these things add a lot of rich textures to the interiors.
(Image – CDA Interior Design)
One expensive furniture item: Since most of the other things need to be light for easy transportation, it is good to have one item in the furniture that is rich and expensive by looks. This can be a classy coffee table in wood or even a modern style recliner that comes with a stool, the choice is all on your choice and budget.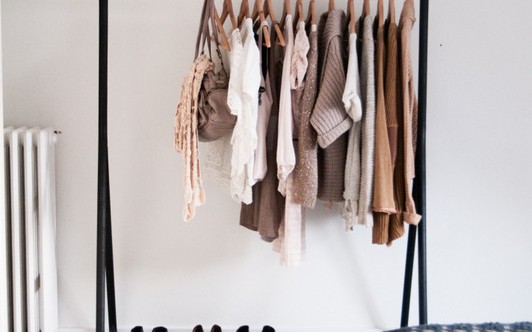 (Image – Tina Fussell)
Flexible storage for clothing: There are varied kinds of storing options that people have today, but you can look for some design that is more portable. This can be a stand for hanging the coats and blazers after use or even clothes dryer that can be moved from one place to another.
(Image – Caitlin Wilson)
Bed with a headboard: Since you cannot have headboard designed as per your needs, the best thing is look for a good bed that comes with an upholstered headboard. This will not only give a rich feel to every home, but is a long term investment that will last.
(Image – Matthew Bolt Graphic Design)
Movable kitchen counters: You don't always need to look for built-in shelves and counters, and that's the reason you need to have one of those kitchen cabinets that is easy to move. The main thing that you must look here is some amazing range of expensive counter materials, which can add flavor to any kitchen. Also, make sure that the counters come with wheels for easy moving and shifting of places.
(Image – ThinkMakeBuild)
A large mirror: Any house with a large room enjoys much more visual space than usual and there is a lot of stable charm to the room. If you can have a mirror that is large enough to cover a good portion of the wall, the feel is more of luxury home. However, it is good to consider sturdy and stylish frame for the mirror because shifting places many times may mean risks of breakage.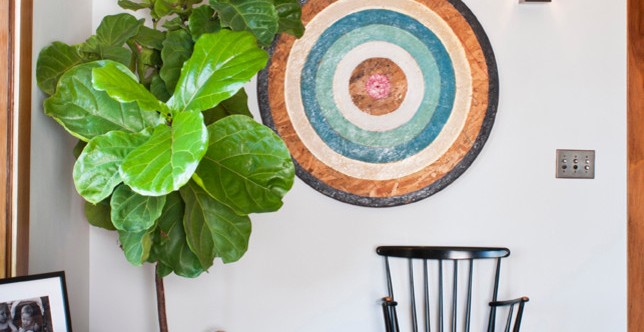 (Image – Taylor Jacobson Interior Design)
Potted plants and trees: One of the most smartest and stylish ways of designing a home in a more natural and settled feel is to have plants around. All you need to ensure is the buying of light weight pots along with the plants that are easy to transport. You can look for even bonsai plants and herbs that are worth using in the living room and kitchen.
(Image – Vanessa Francis)
Art of Paintings: Designing the walls of the rented apartment isn't going to be a long term thing, especially when you are using paintings. There are so many different things, right from the posters to the framed pieces of art, and that's doesn't require huge investment necessarily.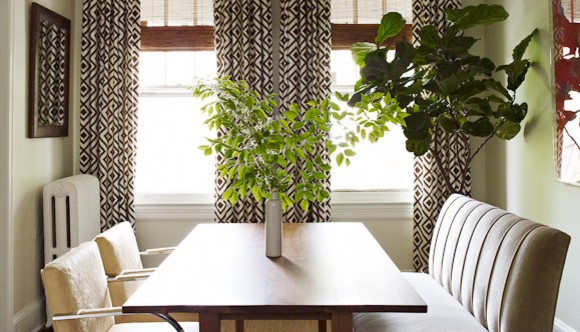 (Image – Lauren Liess Interiors)
Stylish lighting choices: You don't need to ask your home owner to change the light fixtures of house, and this is one of the best ways to make a rented apartment more like your own home. However, it is advisable to ensure that fittings, especially huge lights that are heavy, are avoided. It is not easy to move around with them after all!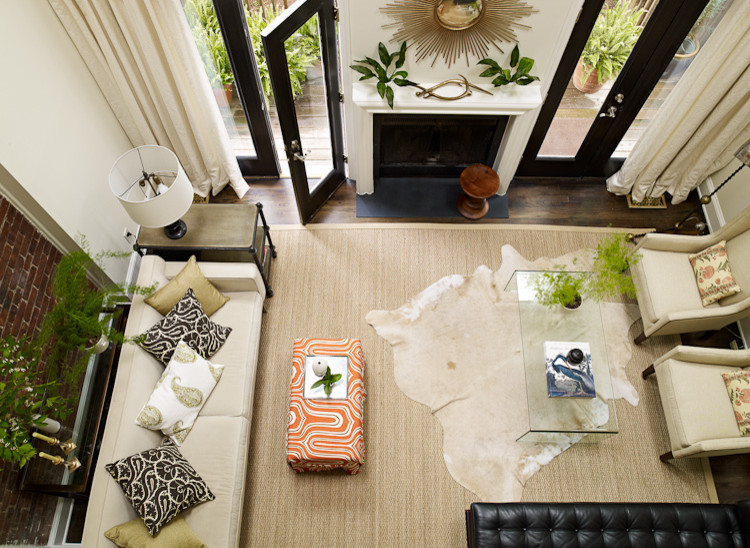 (Image – Lauren Liess Interiors)
Natural style rugs and carpets: Rugs and carpets can make spaces look more stylish and cozier, and that's the reason that in spite of so many other choices around, interior designers love using them. Natural style rugs make the room much more permanent, while the colorful rugs are always a smart addition for color accents. The choices are different, and the best thing is you can use one in each room without losing out on style quotient.
(Image – Taylor Jacobson Interior Design)
Light weight furniture: If you take a look at the interior market, you will find that the number of light weight furniture designs have increased hugely over the years. There are choices in rattan, bamboo, and wrought iron, which work as a great option for those shifting frequently. What works in favor of light weight furniture is the fact that there is always an option of having too many things rather than large items.
Get started with your home for a new look, and for that a rented apartment is never a constraint for designing things in the right way!