Located in North Scottsdale, Arizona, the Shanholt Residence has been completed by Brissette Architects, a design studio based out of Scottsdale. The desert landscape with the amazing use of architecture makes this home worth a check for its classic exterior and interior design ideas. The idea given by the owners was to keep the design simple, which has been maintained.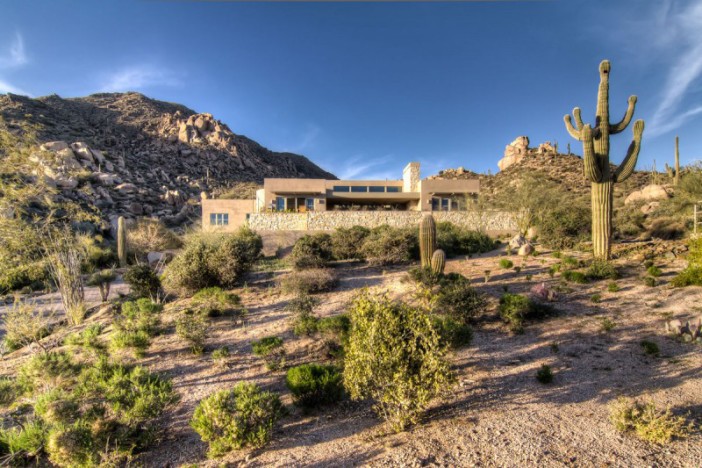 The exteriors: Most of the exteriors of the house have been done in a blend of stucco and metal along with stone, which is quite rough but does welcome the guests with pleasure. The design studio has worked extremely hard to bring in a balance between the house and the surrounding landscape, in spite of the many hurdles that came in the construction process. As for the architecture, the house boasts of extremely large outdoor spaces, and the use of furniture is worth a look. Overlooking the mountainous landscape, you can check around by the evening, and watch the peaceful sunset.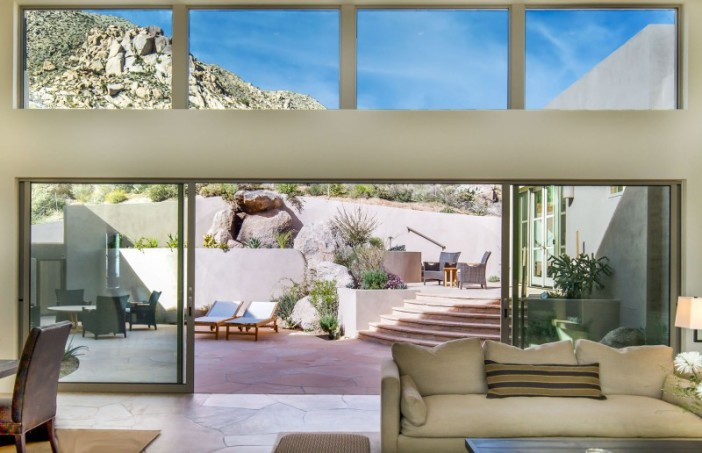 The interiors: The owners wanted to use doors in walnut along with other details such as granite, millwork and tile, each of which holds its own presence in the interiors. The indoor and outdoor spaces are blended into one by using flagstone flooring in most of the common areas, which extend to the outside, as well. Each of the rooms has large portions of the walls designed in glass, which brings in views, air and ventilation with ease, while the use of rugs and paintings are wonderful.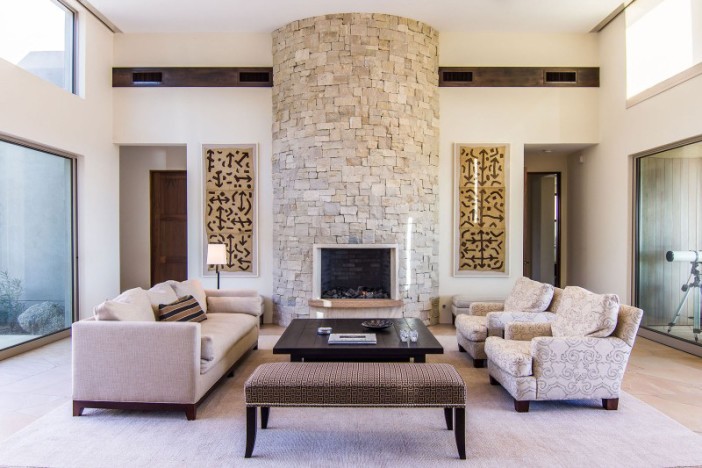 Furniture and lighting: As for the furniture choices, most items are in the contemporary line, but mostly in straight shapes. The lighting is mainly done with LED lights on the ceiling, but there is use of lamps and table lamps, as needed for special zones and living areas.
Photos by: Mark Spomer