Bucharest-based SHIFT Restaurant, designed by Lama Architectura, evolved as an extension to an existing garden located within a secluded area and offers some awesome interior design ideas. It is home to a dilapidated yesteryear structure – dating back to the 19th century and stands designed within a two-storey home with an attic. The masonry stone façade amalgamates with the wooden roof and floor to give away an inspired look from the bygone times.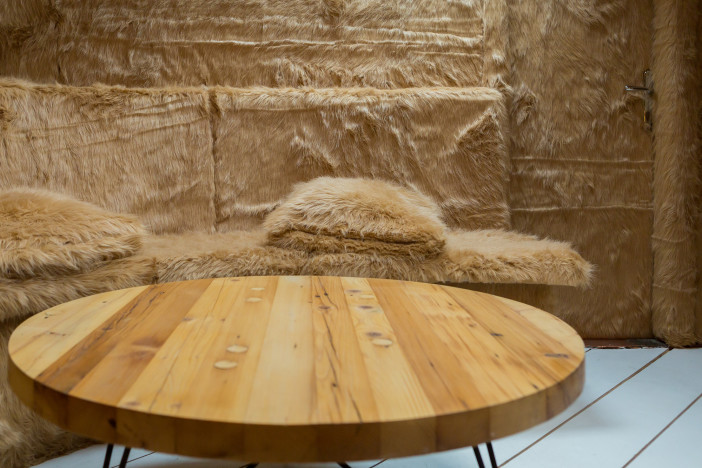 Interestingly, the first floor stretches vertically to reveal the attic and the structure of the roof. Moreover, the original layout of the restaurant stands retained and the architects have made the most of the available space, by moulding the design elements in accordance with the structure. Drawing inspiration from ecological architecture, the architects plastered the existing brick walls with clay that is 100% natural.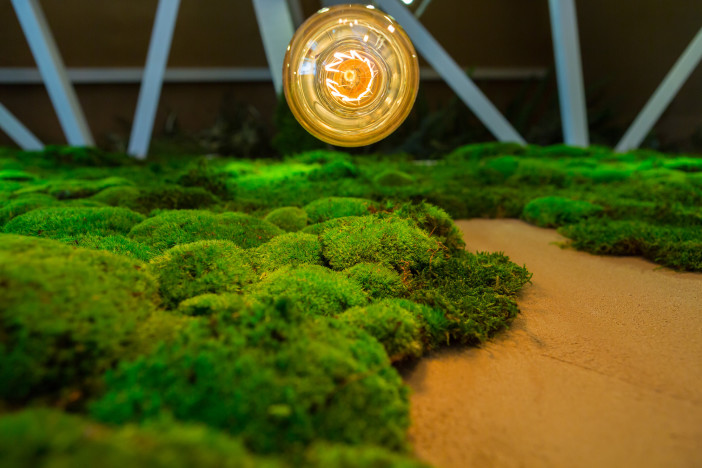 Additionally, the other entire existing design elements stand adorned with materials blend seamlessly with the retained structure. The masonry walls, previously uneven and flawed, stand rectified by aligning wooden planks in a diagonal direction, which ingeniously conceals the walls.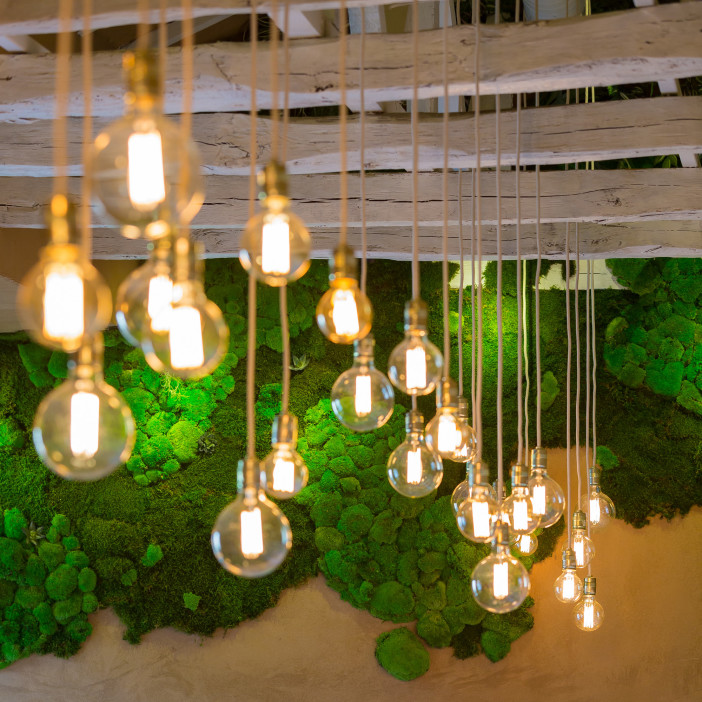 Even more, the different layers seen through the façade highlight the various textures of the wood, which mimic the look of elements incorporated within the garden. In fact, the incorporation of wood interweaves elements, which amalgamate with the slate tile laid for the floor and walls of the restaurant.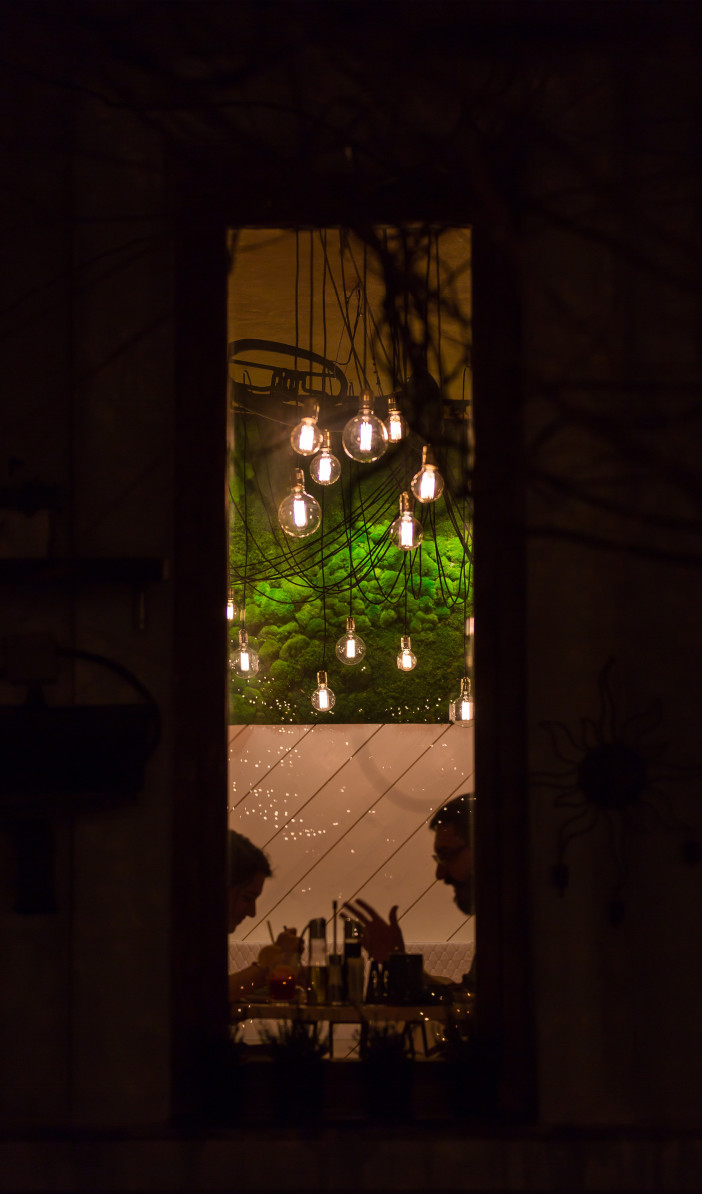 Alternatively, the décor of the exterior decked with flint and rough quarried stones for the pavers provide an elevated look to the façade. Also, featuring in this mélange is metal, which stands incorporated for structural finesse and as the base support under chairs and tables. The look and ambience of the interiors stand enriched through the natural moss, which adorns the walls and represents fresh miniature fields.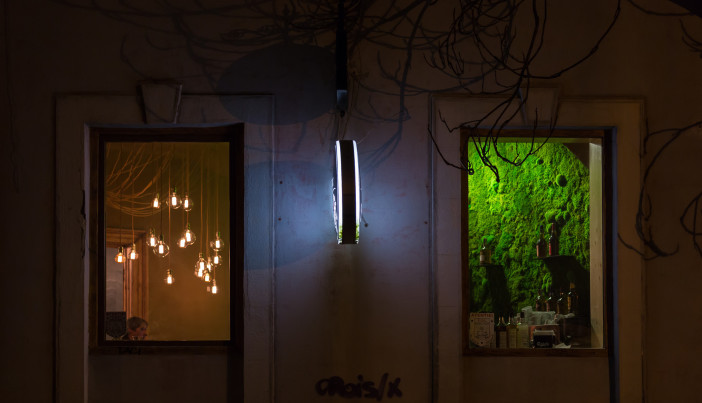 Overall, the architectural style focuses on merging various elements to achieve creative textures and layers while using the available space and inviting nature into the interiors.
Photos by: RaduMalasincu