Most of the shipping container houses have a charm of their own. Located in Colorado, USA in Nederland, this shipping container house was completed in 2010. The house has been designed by Studio H:T, based out of Boulder, and spreads on an area of 1,517 square foot in total offering some great design ideas to the onlookers.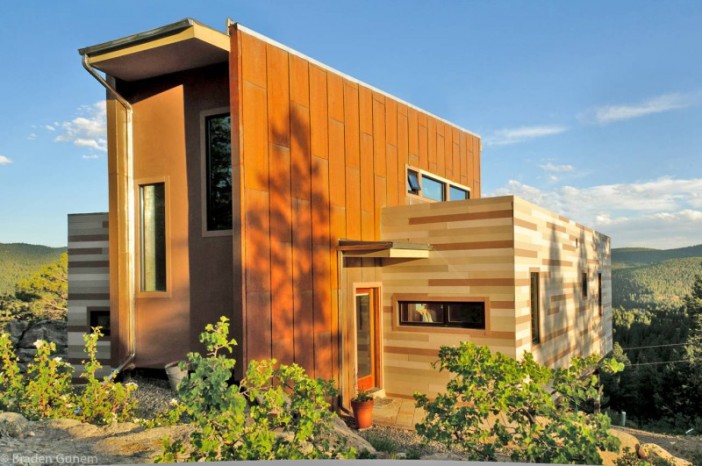 The exteriors: The house has been designed with two shipping containers, keeping the needs of the occupants in mind. The design studio had to work on having good spaces and ensuring views of the sprawling mountain ridge. The two containers have been placed in such a way that the center space can be used separately for dining, living, entry and other common uses. With the right architecture and placement of containers, the house boasts of passive cooling, pellet stove heating, solar orientation and photovoltaic for electricity.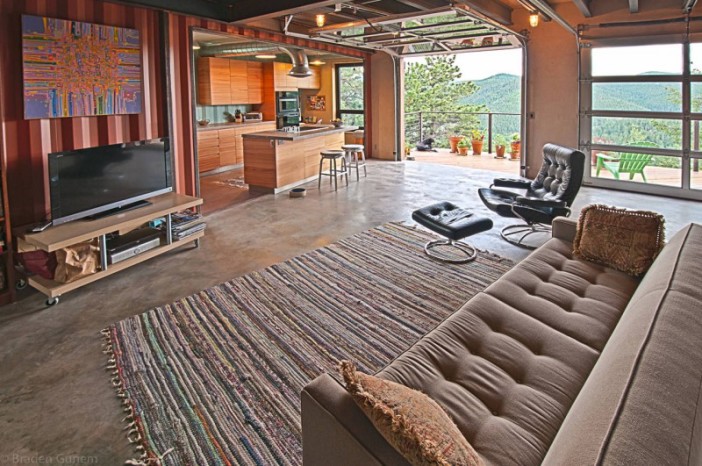 The interiors: Unlike the interiors of most container houses, this one has a huge spacious feel, mainly because of the central living area. Most parts of the kitchen cabinetry have been done in wood in a natural shade, while the living room uses rugs and cushions to bring a sense of warmth. The central area also offers staircase to the loft where the bedrooms are located. The extended deck in the front of the living area offers a good space to enjoy the outdoors in the midst of amazing views.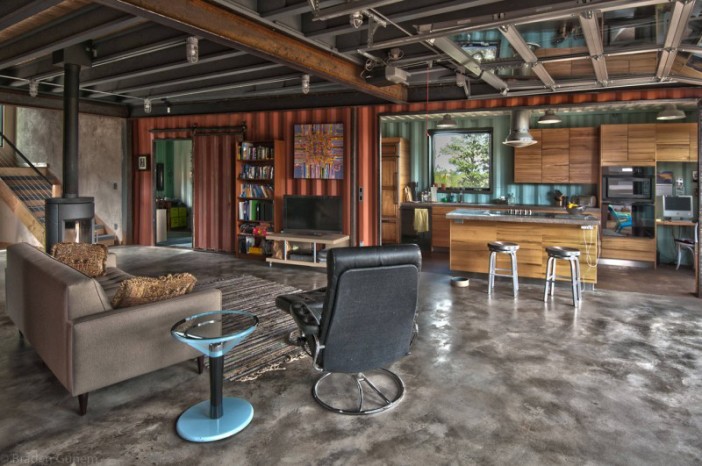 Furniture and lighting: Even though the house is large as compared to other homes in the same design, there is limited space for the furniture. With just a couch on the center and recliner, the seating issues have been resolved. As for the lighting, the choices are mostly on the ceiling with bulbs used in fixed positions or large lights suspended.
A perfect budget house indeed!
Photos by: Braden Gunem