For those known to the beautiful culture of New Zealand, they will know that a Bach is basically a beach or holiday home. This is a unique Bach, or a beach house, that has been planned by Parsonson Architects in Shoal Bay, New Zealand. The region is more of a rural setting, and the design complements the surroundings beautifully.
The entire design of this house is in two off-set pavilions, giving a new shape to the entire architecture. One of the pavilions includes the bedrooms, while the other is dedicated to living space. The Bach features decks on each end, ensuring ample sunshine is available all around the day. Also worth noticing is the sliding screens that have been added in portions where winds can be a problem or privacy is a concern.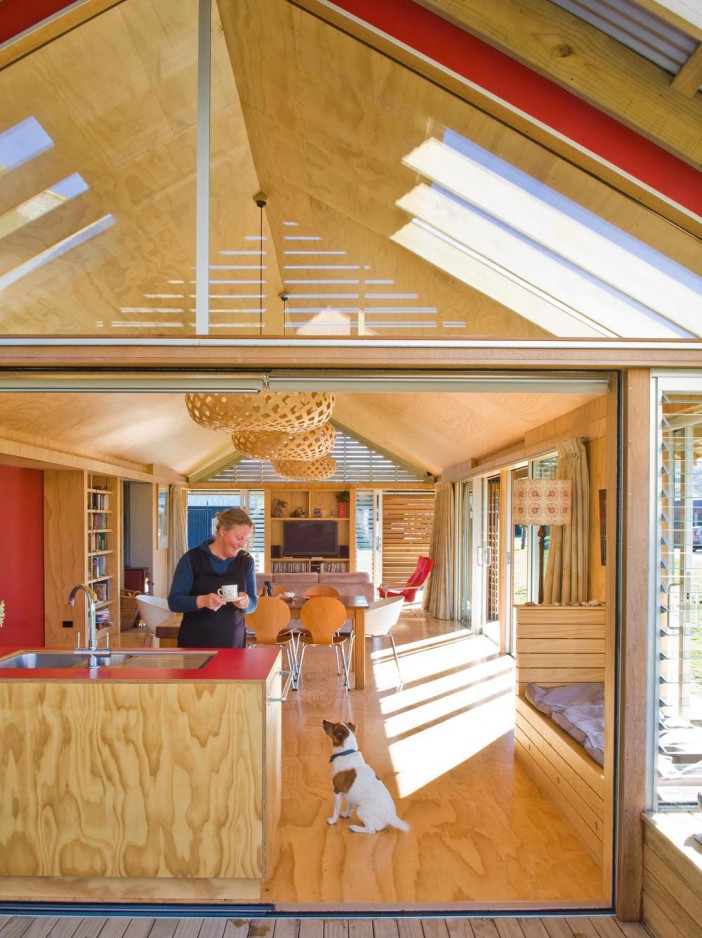 The very beautiful interior of the house are all about fine work in wood, with each component and element designed perfectly in timber. Even the furniture and all other small pieces are designed in wood and timber in the same shade, giving the entire house a very uniform look. There are works in fixed wood that serve as furniture pieces with ample drawers and cabinets, while movable furniture is all about clear and simple lines without unwanted detailing.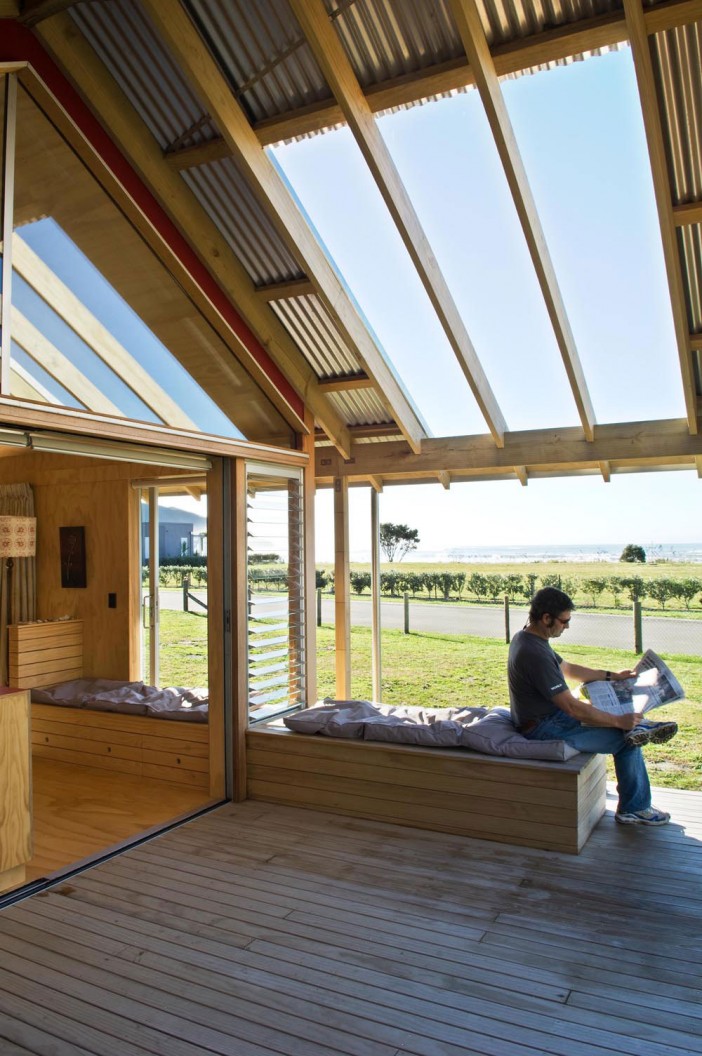 The lighting of the house is one of the interesting parts of the house with hanging lights with outstanding lampshades in unique styles being used in several rooms. Of course there are regular lights, but the beautiful use of timber is what that sets the mood right. Beautiful landscaped and smartly designed, this Bach is a clear example of good use of surroundings combined with neat designing.
Photos by: Paul McCredie