The SJC House project was completed by Mexican Agraz Arquitectos in the year 2011. This is a two level house with an area of 5,920 square feet and is located in San Juan Cosala in Mexico.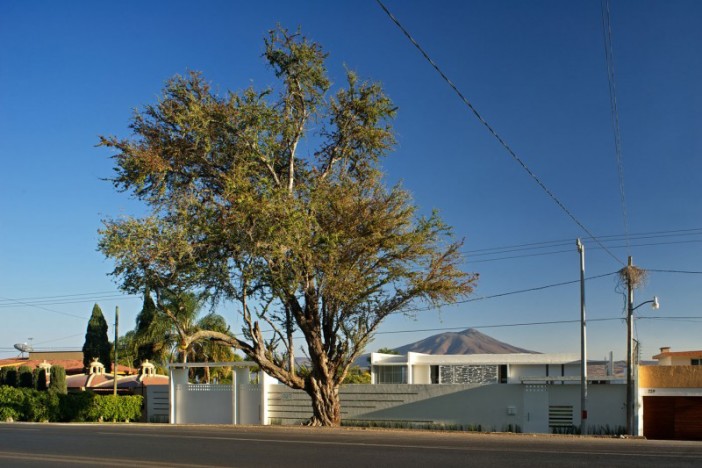 The exteriors: The house is located on the edge of known Chapala Lake, and therefore, the idea was to design a home that is meant for vacations and weekends. It offers panoramic views of the lake from almost all the rooms of the house. The design studio has started the main building a few meters away from the road with the clear idea of having an introductory garden where the beauty of the Mexican natural lake can be enjoyed. The main access on the façade ensures space for concealed parking. The terrace of the house also includes the infinity pool.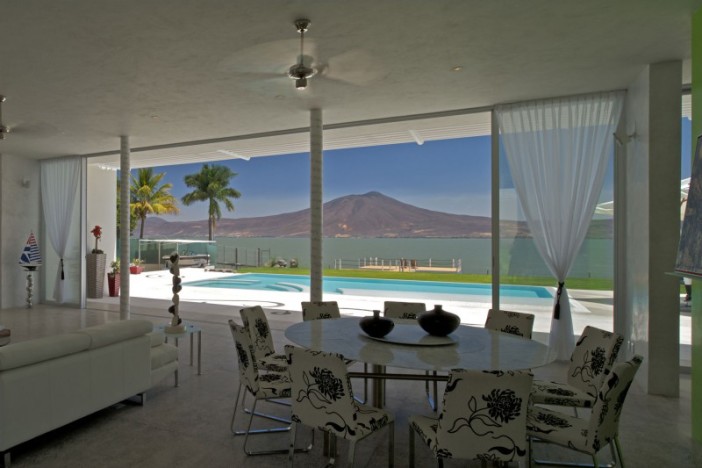 The interiors: Providing some amazing interior ideas, the house has double height lobby with a staircase that connects all the way to the top floor, while the hall of the first floor has the living and dining room coupled with the bar area and wine cellar. Also on the same level are laundry, bath, pool dressing rooms and patio. There is provision for the owners to enjoy the weather with the sunshade that is placed on the terrace and is connected to the living and dining areas. The staircase offers views of the San Juan Cosala Mountains. There are four bedrooms of the house that come with bath and dressing areas, designed for guests and the owners.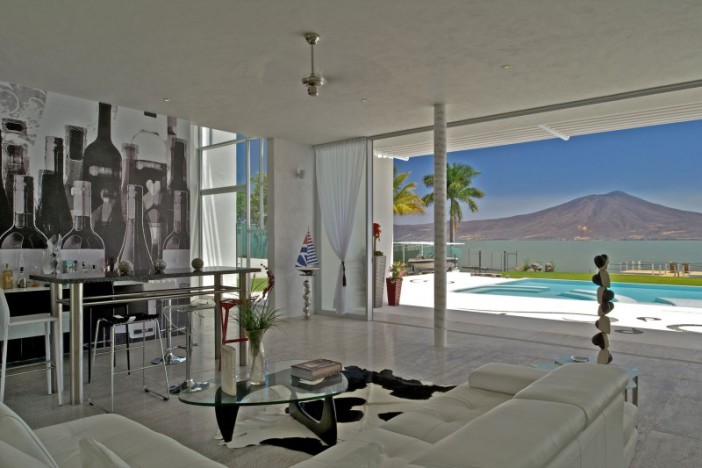 Furniture and lighting: For this expensive house, the contemporary furniture ideas and elements work wonders in different shades, colors and textures. The lighting choices are varied with wall mounted lights, side lamps and LEDs used in a balance like never before.
Photos by: Mito Covarrubias