When the winter solstice arrives, the days become shorter in the Northern Hemisphere. However, from this onwards, the days start to get longer. If you are looking to add more sunlight in certain parts of your home before summer and spring, then sky lighting is the answer to your question. Small skylights have been known to provide a room with sufficient lighting, offering some awesome lighting ideas, especially around this time of the year. You can take a quick tour of your house and see the areas that can benefit from the addition of TDDs (tubular daylighting devices) or sky lighting and help you see better during the days.
Foyer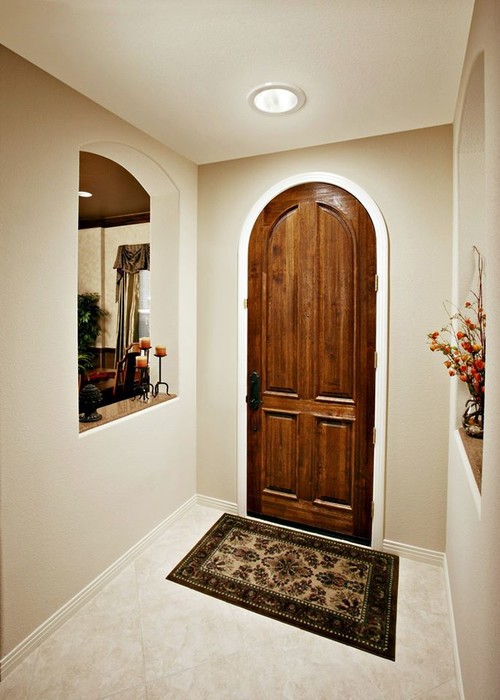 [Image: The Natural Light Company]
Foyers are the areas that lack windows or any source of natural light for security reasons. This can also be due to design or architecture of the house that glass doors are not a part of this section. However, it can be a good idea to add some natural light to this area without comprising the safety of the house and still suitably illuminating the space. It will also leave a good impression on the visitors of the house if this place gets sufficient light. The extra daylight that comes in this area will make it easy for you to carry on your tasks.
Light up any space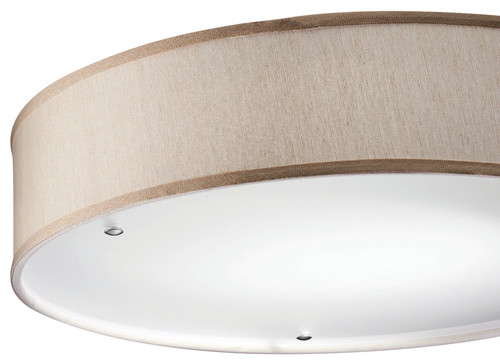 [Image: Solatube International, Inc.]
Skylights have ready-made configurations that include an opening on the ceiling of your room and a vault that is connected to the daylight using network of tubes or a lens on the shaft of TDD. However, you can also install a lighting fixture as shown in this image, which can conceal the source of lighting and give the illusion of a conventional light in your room. There is also an option to integrate artificial light into the shade so that they can continue using it even when it is dark.
Interior Foyer 
[Image: Schnarr Craftsmen Inc]
Some rooms are designed with an entrance hall that leads the visitor into a larger space of the house. Since these places rarely have an external source of lighting, they are generally dark. Just the way adding small skylights into the entrance foyer gave it additional lighting, similarly you can do that with the interior foyers, as well. You can also see in the image that these lights enhance the space, which makes it look integral to the house and enhance the overall structure.
However, the point to note is that these lights will not be a good idea in large bedrooms as people mostly prefer to sleep in dark rooms. These tubes will also get moonlight into the rooms, which can be a problem especially in full moon nights when there will too much light in the room, making it hard for you to sleep.
Hallway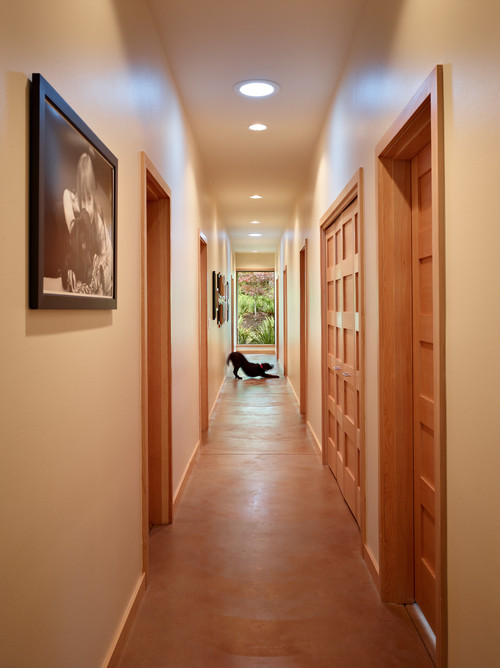 [Image: Gelotte Hommas Architecture]
If you have a ranch style home, then your hallways will take you to the darker end of the house. This is also the case in single storey homes that are long in length and low in height. However, you can beat the darkness of the room by installing a skylight at the end of the hallway or even in the centre, which will make a huge difference in making the hallway brighter and wider. You can install these lights in the centre of the ceiling. However, placing it closer to the wall will help the light reflect off the wall surface. If these walls are lightly coloured, then it would make the space look much brighter.
Closet
[Image: Solar Light]
To install these lights into your closet may depend from one person to another. Even though these lights can be beneficial in determining the colour of your outfits, too much sunlight into the room can cause discolouration in your clothes, belts and handbags. If you do wish to have a skylight in your closet, make sure that you have the option to diffuse it when required. Avoid clear lights that can wash straight onto your garments.
Powder Room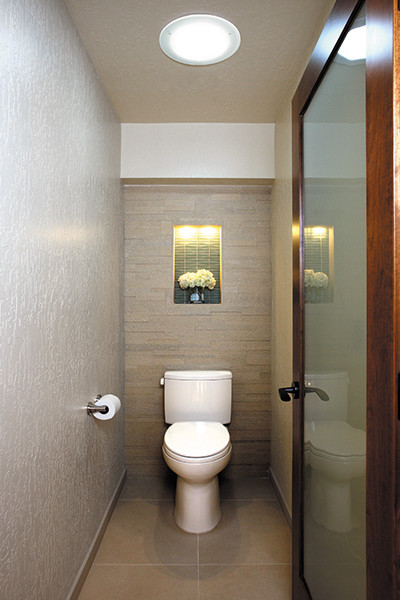 [Image: Solatube International, Inc]
Powder rooms, as well as, tiny bathrooms have very little lighting and are, generally, windowless as they are located towards the centre of the house. As said earlier, you can add skylights to these areas, which can be illuminated during the day and keep the room looking brighter and larger. You have the option of placing the lighting source closer to the walls or tiles so that the additional light can reflect off the surface and make the room look even brighter. They can also augment your tiled or wallpaper surface by providing light onto that area.
Bathroom
[Image: Cambuild]
Large bathrooms do not necessarily mean that they will have larger windows. If this is how your house is built, then adding skylights can be very good bathroom lighting ideas that can liven up the space and brighten the dark areas. However, the trick is to place the skylights in such a way that they do not cast a shadow on you while you are standing close to the mirror. They can also be installed at a place where they highlight the particular spot likes over a bathtub. Avoid the temptation of to install too many skylights concentrated in a single area. Even filtered sunlight can have a damaging effect on your finishes, linen and clothes.
Shower
[Image: Woodbourne Builders Inc]
Even, though the shower is a part of the bathroom, yet they need to be treated separately when talking about skylights. It can be a very unpleasant experience to bathe in a dimly lit area and not to mention unsafe. It is important to be able to see well in the shower room to help us during ablutions. You can also enjoy your necessary dose of natural light by installing a skylight in this space.
Laundry Room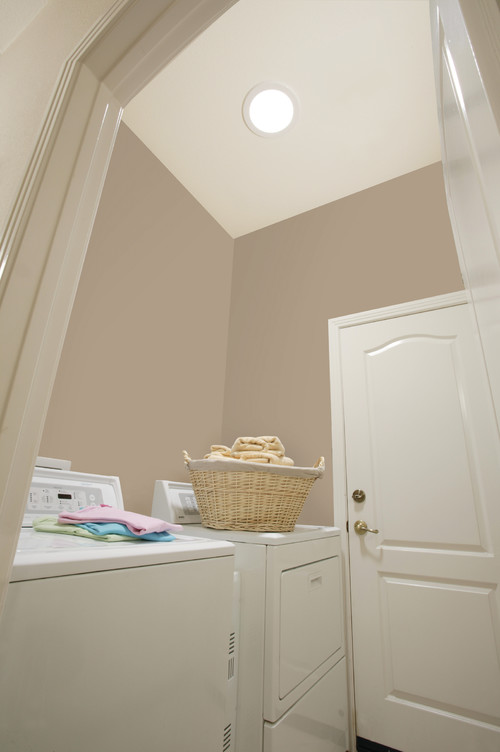 [Image: Solatube International, Inc]
Laundry rooms are perfect spaces to install a skylight. These places are generally dark as they occupy either a closet or a small room with no source of natural light into the room. To keep this area better illuminated will help in keeping your laundry sorted. Even, if you have a small window in that room, you can still benefit from the additional source of lighting that makes the room look brighter and evenly lit during the day.
Dining Room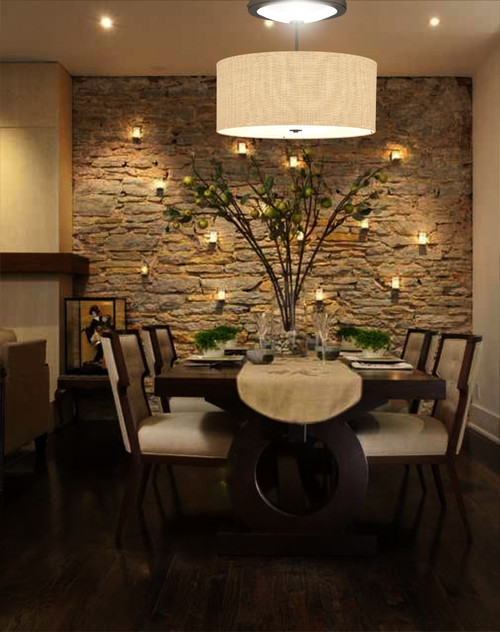 [Image: Solar Luminance]
Dining rooms generally receive plenty of natural light as it is and would not require a skylight component to illuminate the room. However, in this case, the sky lighting fixtures have been installed at strategic places to illuminate those particular sections of the room. TDD products require a long and complicated network of tubes to throw in some light inside the house. However, second or higher floors will eliminate the need for some of these options.
Kitchen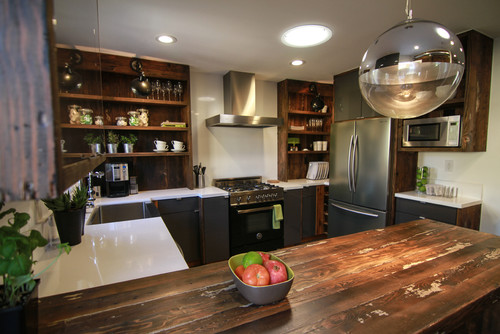 [Image: Solatube International, Inc]
Kitchens are a good candidate for skylights as the natural light may be obstructed due to cabinets and appliances scattered around. Even you have a large window in your kitchen, by placing a skylight source will balance the flow of natural light and reduce the glare from the windows. You can also make these lights reflect off vertical surfaces, which can make the room appear brighter. However, avoid placing just a single light in the centre of the kitchen as it can cause glare and defeat the purpose of skylights. You can talk to expert also for more kitchen lighting ideas.
Natural skylights are a perfect solution to get additional lighting into the room without depending too much on the electricity. They are not only eco-friendly options but over the years will also become pocket-friendly by saving you money in electricity bills. Get the power of sunlight without the need to change the structure of your room.