Situated in the picturesque Douro Valley, Casa Dos Caseiros is a small country house for a caretaker, by SAMF Arquitectos in Portugal. This valley, known for its spectacular view of terraced wine fields, truly inspires the form and spatial qualities of the house, with design elements that are native to the region. Moreover, the site shoves away an undeveloped structure to generate space for the construction of a small house.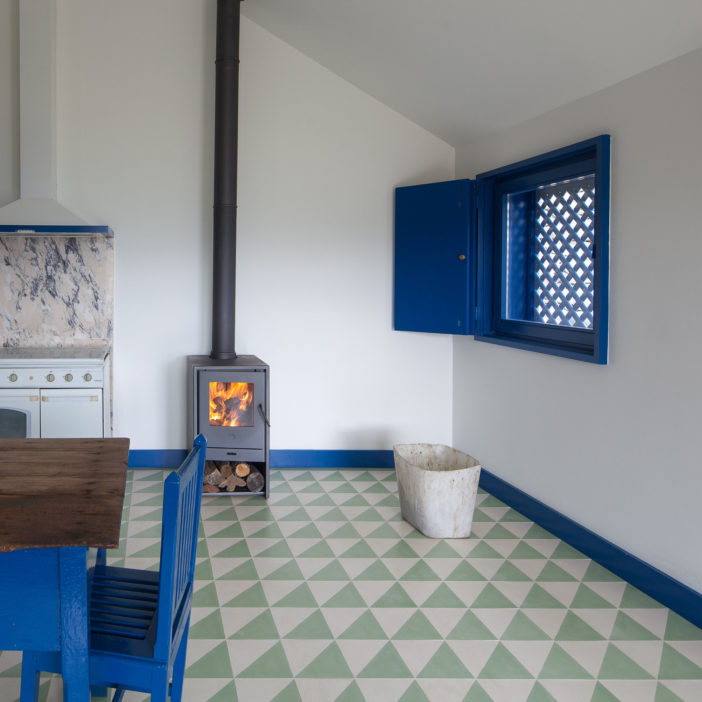 With an emphasis towards using locally sourced materials, the house has ceramic tiles for the roof, random rubble stones for the elevated floor bed and retaining walls, besides wood for lattice and joinery. In addition, equally important is the spatial context of the house, encompassed by two volumes of varied sizes. The larger of the two volumes is an open layout, planned with a living and kitchen counter along with a traditional fire hearth. Adjacent to the living is the slightly smaller volume for two bedrooms with a common restroom near the main entrance. In addition to these spaces, a concealed storeroom stands near the rear side of the larger volume.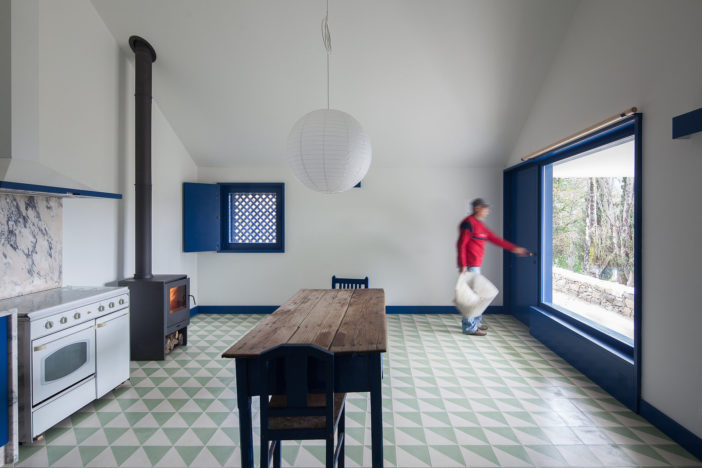 Furthermore, the interior design of the house is exuberant in comparison to the plain-featured white walls highlighted by the brown ceramic tiles on the roof. On the inside, the house has streaks of bright blue painted on the borders of the window framework and doors that complement the gradation pattern of Mediterranean tiles laid on the floor. Likewise, an irregular custom-made wooden table with chair, also painted in blue, creates a balance among the elements in a harmonious manner.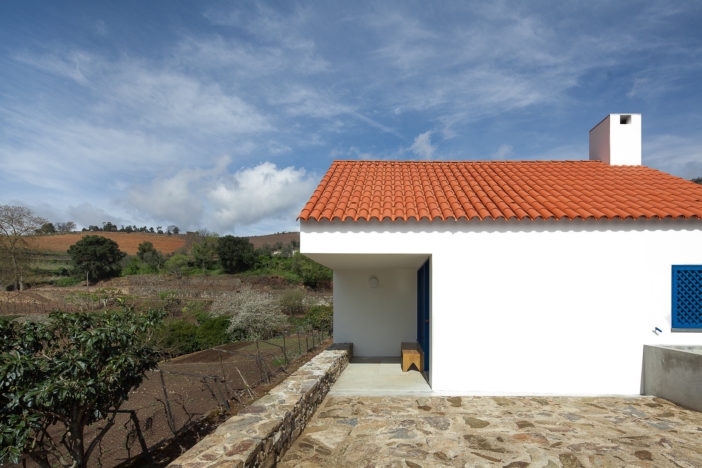 With the clarity in design approach, the house brims with liveliness in a more subtle manner, rather than being loud with heavy details and colour. In essence, the house reflects the tranquillity of the surrounding valley in its form and use of materials, on a smaller scale, despite being simple and straightforward in design.
Photos By : José Campos