Located amidst the bustling metropolis in Tokyo, the Tsubomi House designed by Flat House Architects reflects tranquillity and subtleness in form and function. In this multi-storeyed house, the spatial context occupies a greater significance in segregating spaces into various split-levels offering some unparalleled design ideas.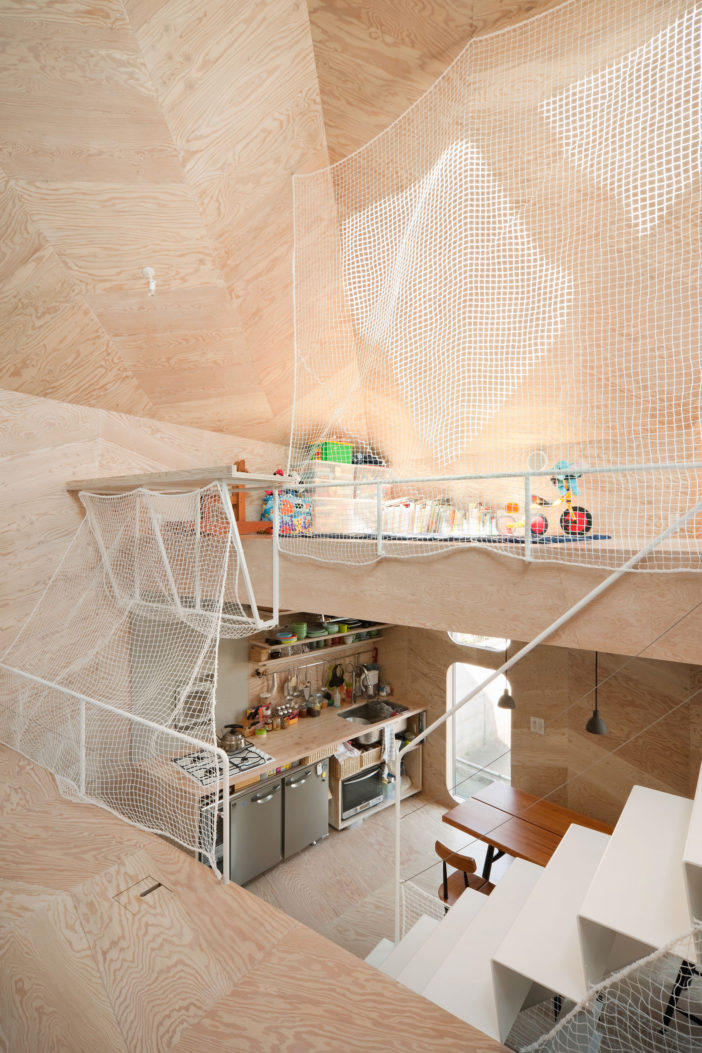 In light of this, the ground level of the house accommodates a patisserie with an interconnected staircase, which leads to the kitchen and dining on the first floor. Additionally, the living and family lounge designed on the second floor mimics the modernistic take on traditional Japanese décor. Eventually, the uppermost floor with a bedroom acts as the private zone for the family.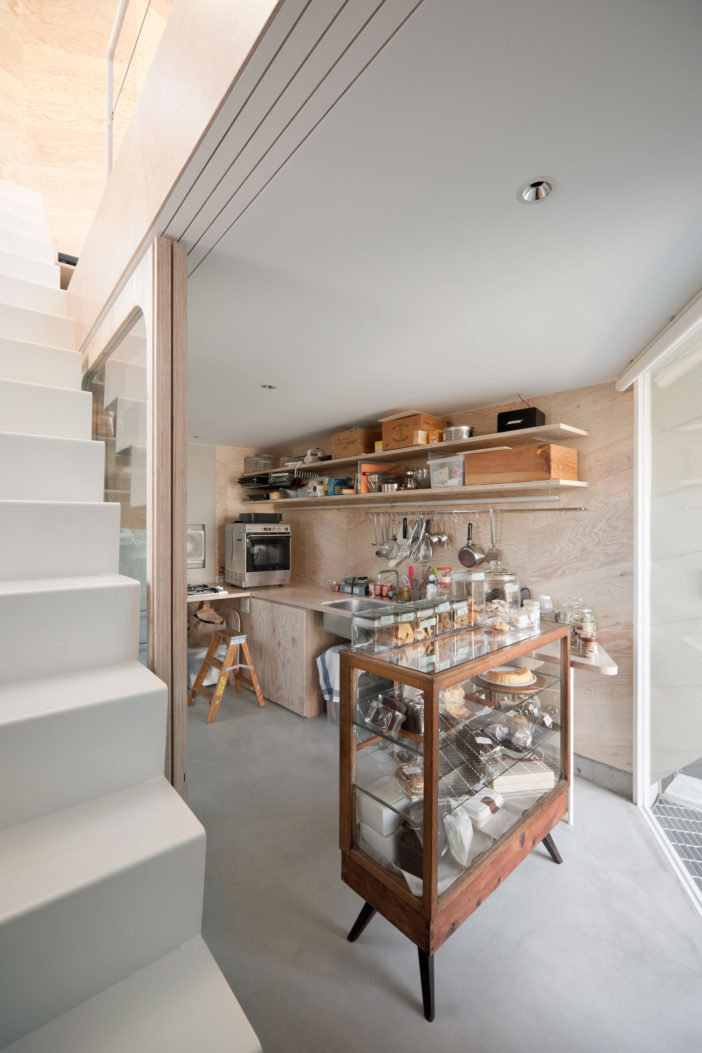 It is worth mentioning, about the balustrade-free straight flight staircase, which lends a depth of vertical dimension to this eccentric house. Moreover, the central staircase connecting the ground floor and the uppermost level is made of metal, whereas concrete steps extend from the ground floor to the basement. Another added feature is the washroom and the store, located in the basement, for addressing the functional needs of the patisserie.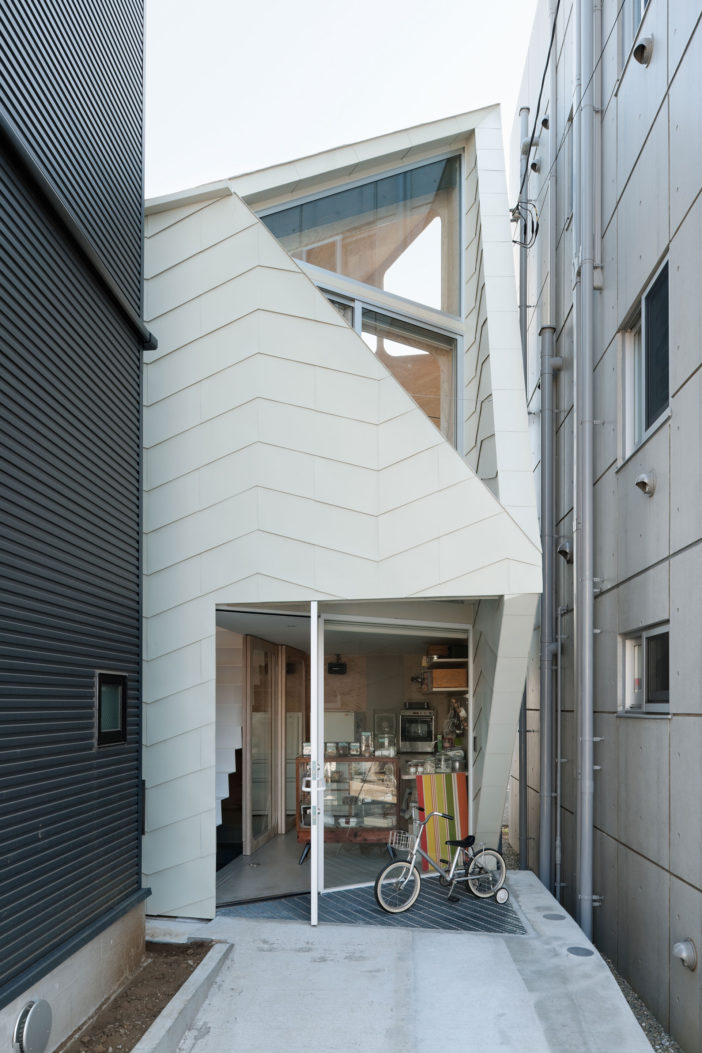 Besides the minimalist detailing of the decor, the lopsided roofing structure for the house, adds an intriguing visual to the façade, by larch wood panels. These panels cut into various quadrilaterals and laid out in a herringbone pattern is repetitively found throughout the taupe shaded façade.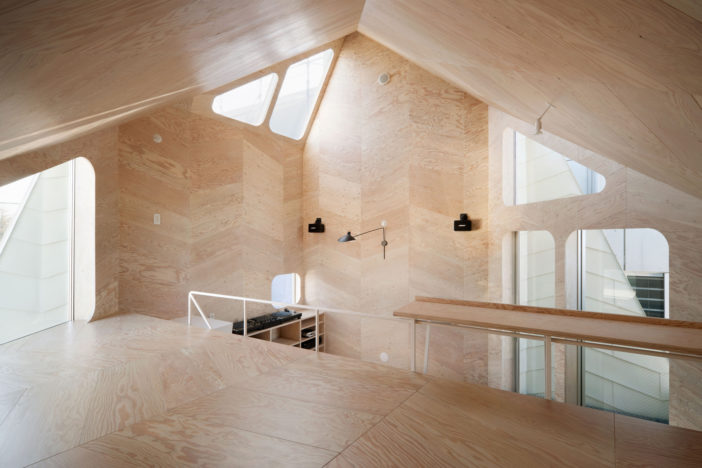 Although eachspace apparently appears to be small, the absence of wooden partition members lends a feel of spaciousness to the house, thus making the rooms airy and bright. In addition, it allows improved visibility between the rooms to stay connected, thus giving the residents of the house a sense of camaraderie and intimacy.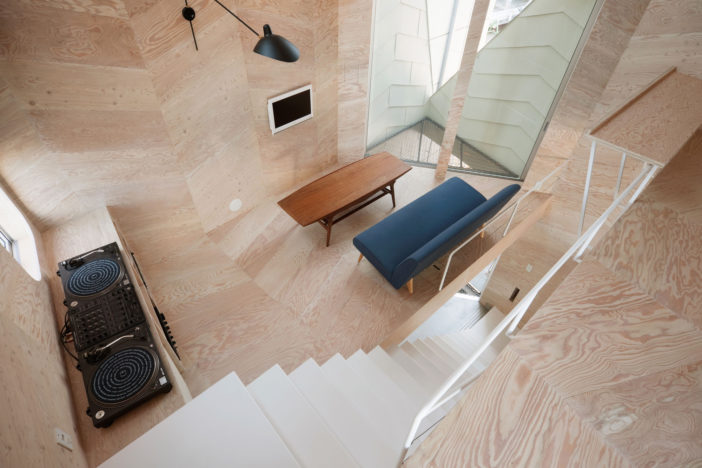 In essence, it is an airy and ergonomic design, which resembles an avant-garde home nestled in the busy streets of Tokyo, quite idealistic to live and cherish life.
Photos By : Takumi Ota