Kitchen countertops are essential grounds for many things, and most people like them to complement with the needs of the home. Designers have come up with many choices in all kinds of materials, but choosing one requires understanding the basics. Apart from being a perfect palette for the kitchen design, these surfaces are required for many essential activities. Here is a close take at the most number of options.
Granite countertops: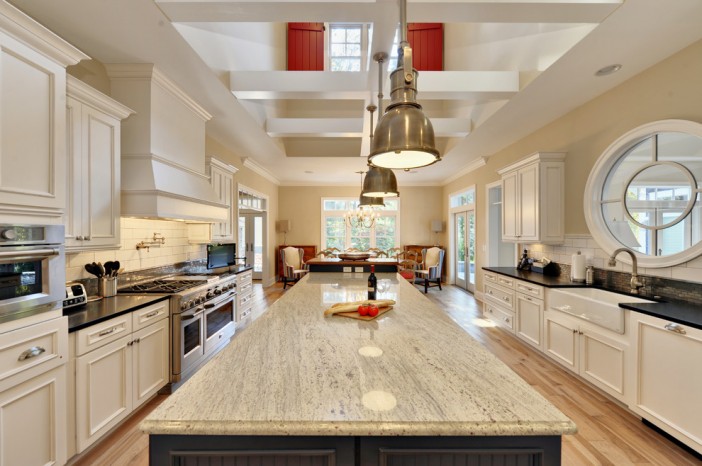 [Image Credit: Echelon Custom Homes]
For those looking for variety of grains and an array of selectable colors and finishes, there is no better classy choice than granite. Known to be durable and immensely stylish, granite looks like a heartthrob in the kitchen and can be as long lasting as sandstone. If you are looking for more stylish installations and classy designer slabs, this choice can be extremely overpriced, as well.
Engineered Countertops: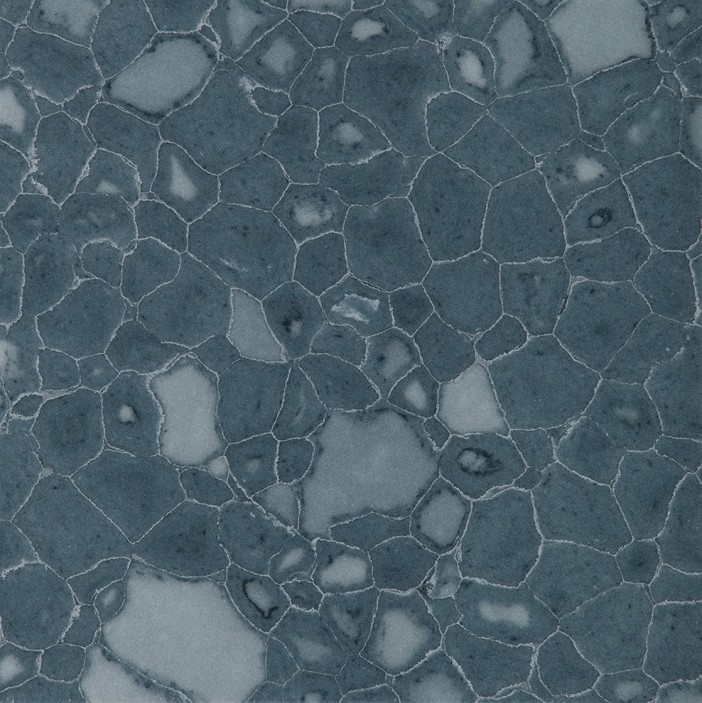 [Image Credit: Caeser ]
The most lovable thing about engineered quartz is availability in a number of shades and designs, and this helps designers choose something that is totally customized. Using ground quartz with other materials, this is more of a green option and can be hugely expensive at times. After all, customized choices do come for a price, and when you have the eco-friendly tag attached to it, the costs do go up!
Soapstone Countertops: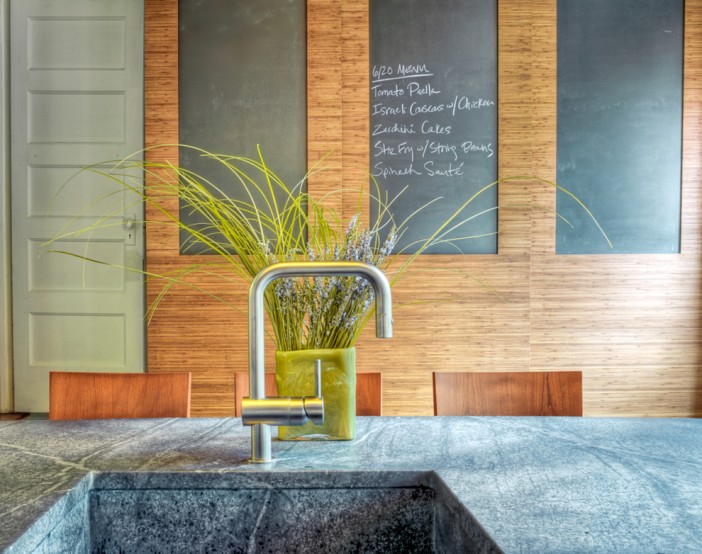 [Image Credit: Buckminster Green LLC]
If you have had a chance to check the varied laboratories in the past in your school, you must have noticed soapstone used for the experimenting worktops and countertops. The good thing about this material is the long lasting effect, thanks to its natural properties that make it stain and chemical resistant. Also, bacteria and many viruses can be at bay, and what makes it a stupendous choice is the price, which is way lower than many others.
Tile countertops: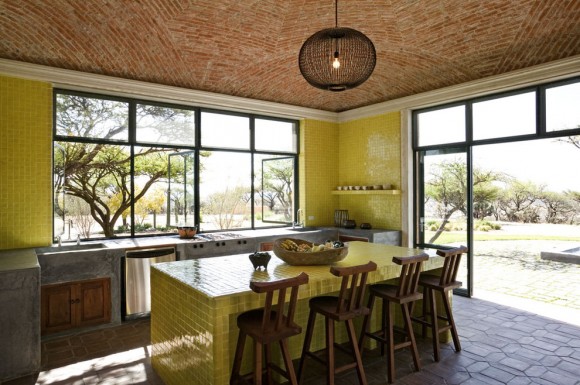 [Image – David Howell Design]
The good thing about tile countertops is low rates, which makes them easy for all kinds of budget. Tiled countertops are a little tough to maintain, especially when you are using any white or light colored tiles. Also, it is known that low quality tiles can be prone to breaking time and often. So, if you can find the tiles that are durable and can be maintained, this can be a good choice in budget.
Bamboo and Bio-Glass countertops: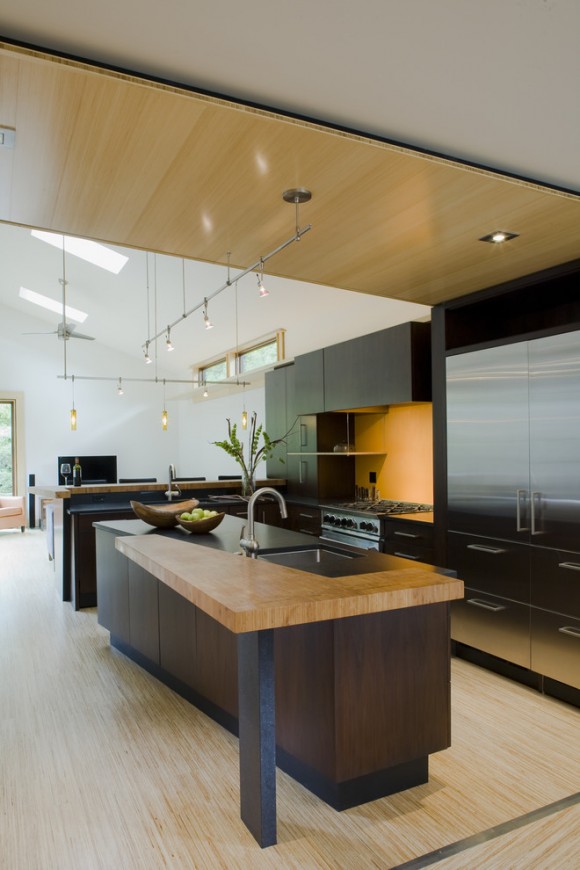 [Image – Gardner Mohr Architects]
Most people these days look for green options for making a small contribution to the environment, and there are choices that meet the needs. Right from bioglass to bamboo, these are choices that may be on the experimental side but can go great when you have a theme or intention in mind. Don't be surprised when you see recycled paper used for countertops. What may seem to be a bad choice, can actually be durable when designed and mixed with resins and pigments.
If you are looking for more options, don't forget to check our part 2 where we talk of some of the most unconventional choices for countertops.