Work and the pleasure of each task at office, especially your home office, gets easy and better when the things you need and require are just within the finger reach. This is where we talk of the maintaining the desktop order, which not only eases the work but also brings a visual beauty that is hard to ignore and overlook. In this entire series, we are not talking of the shelves and storage options on the wall, but this is all about setting and maintaining the desk right. Get inspired with these interior design ideas and get more from the work space at home.
Do you need drawers and how many: The first thing to consider is whether the drawers and the option to store in drawers are actually practical and reasonable. If you already have a chest of drawers, it is more likely that you are already using it, but can you find things when needed? Can you search small items that are needed at random? In such cases, you can add on more options within the drawers to draw a line between the types of things. Think of the containers and boxes that can keep similar things sorted within the drawer. You can even use panels to create compartments in each drawer, where you can actually see things rather in containers, which you always need to open.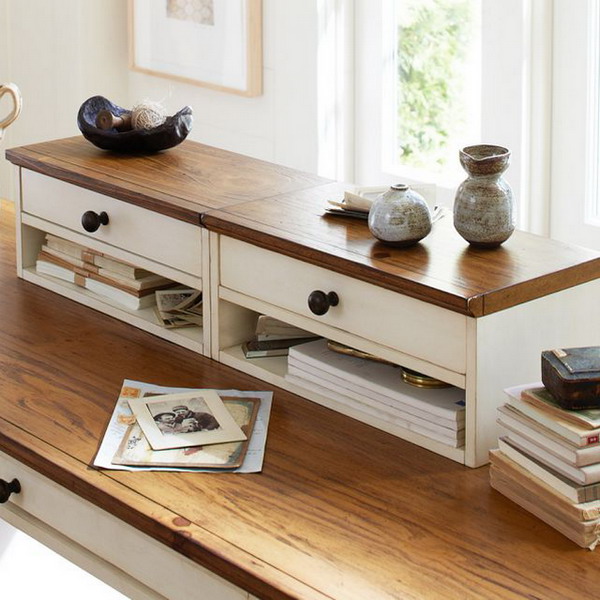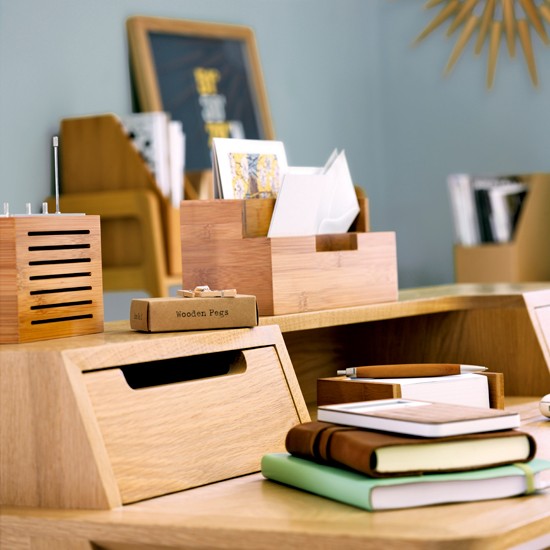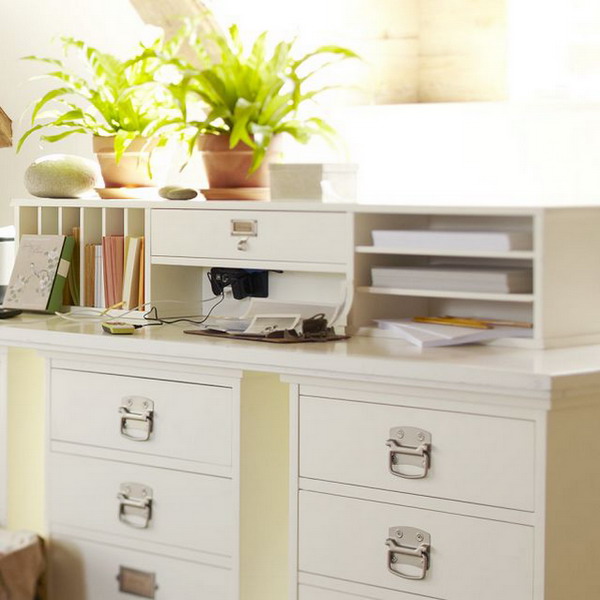 Consider tables with shelves and drawers: If you have a large table, where there can be shelves and drawers in addition to the monitors, there is no better way to store things. These are more like having shelves and places to store right on the large table. The only consideration is the quality and the space that is required to place the table.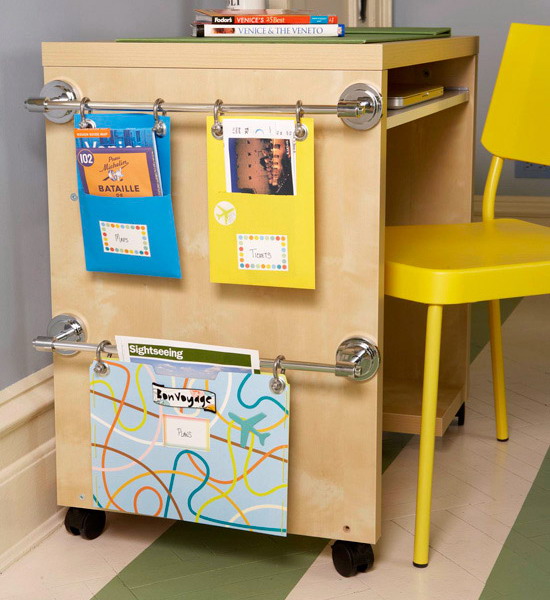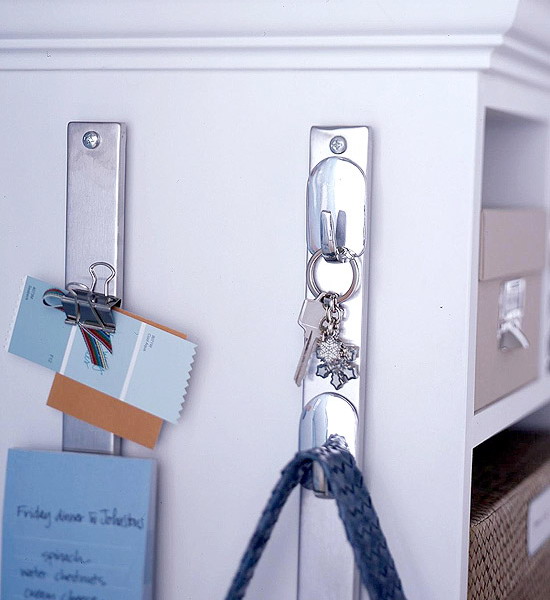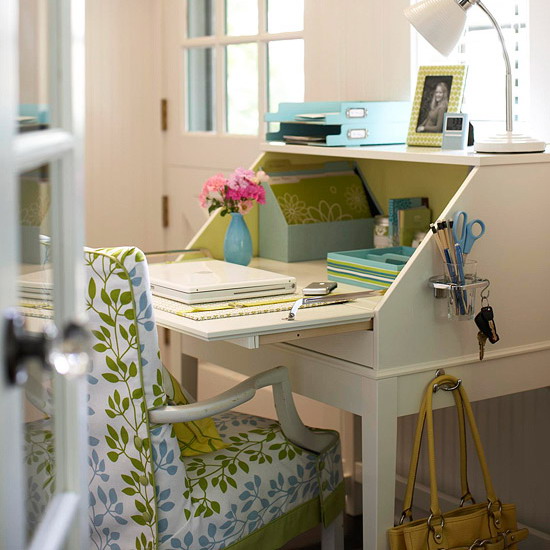 Use the space on table sides: There are offices where even a large table and all those chest of drawers seem to be insufficient for the space needed. For such areas, you can use the side of the table or desktop for keeping the essentials. This can be folders or series of pockets that can store in papers and letters, hooks for hanging certain things, and magnetic strips for knives. What works well is the use of area that is often unattended.
Store the stationery right: In the world of emails and faxes, most of the stationery items seem to be invisible. Well, not true always! We all have office letters and correspondences coming our way and feel the need to have a few pencils, stencils, highlighters and pens with us. Here's how you can store some of the essential things.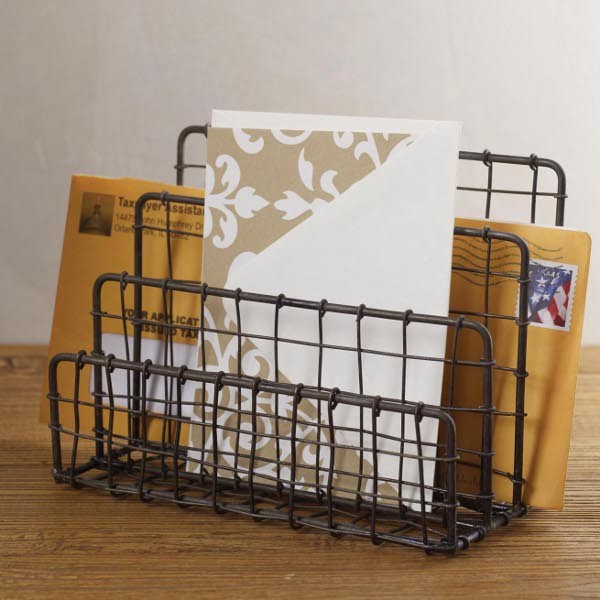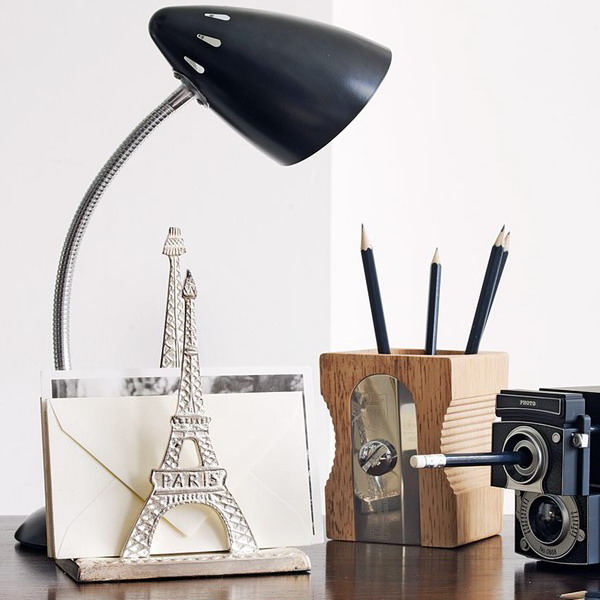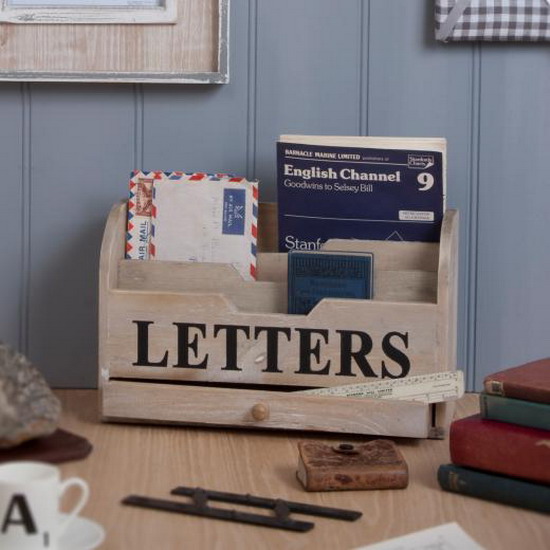 Papers, letters and more: There are cards, bills, letters and more that come from time to time, and there is a need to keep them in order. What you need is a rack or a mini stand that can keep the papers in order. Of course, the series of pockets along the side of the table can also be a good. We are not mentioning hanging wall pockets, as this is more about the desk.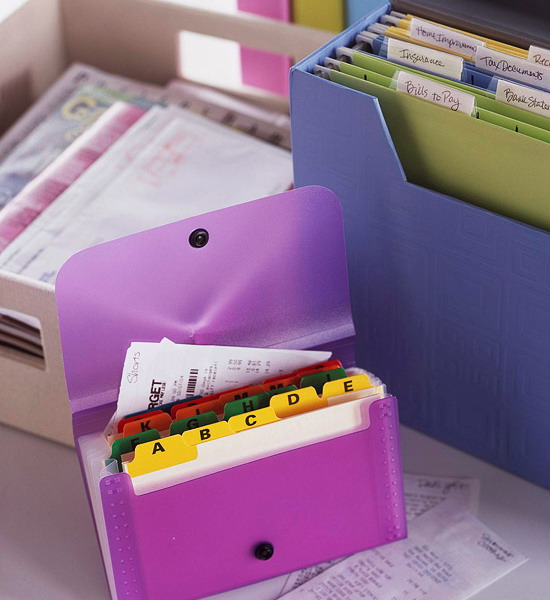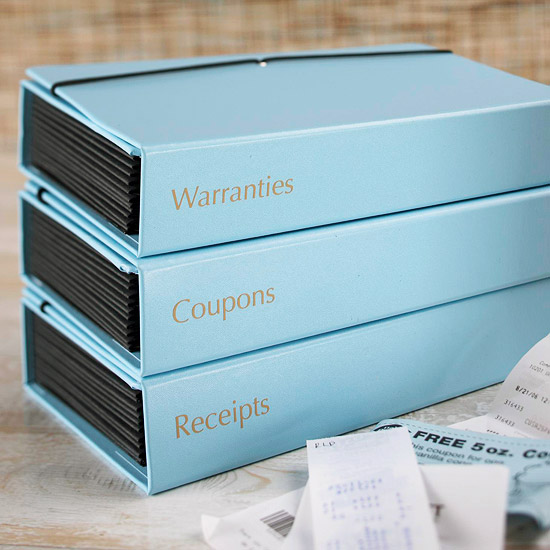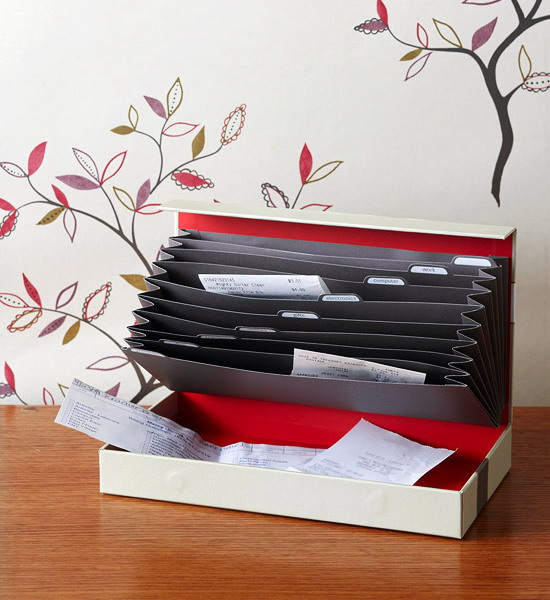 Storing cards and other important documents: You will need to keep many visiting cards with you, but they are small in number, may be you can keep them on the table in a box or line them up. For the documents, try to reduce the number of folders but using models of folder that have more compartments.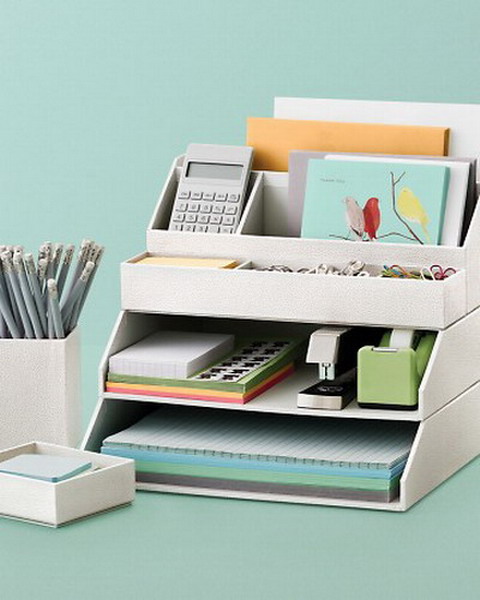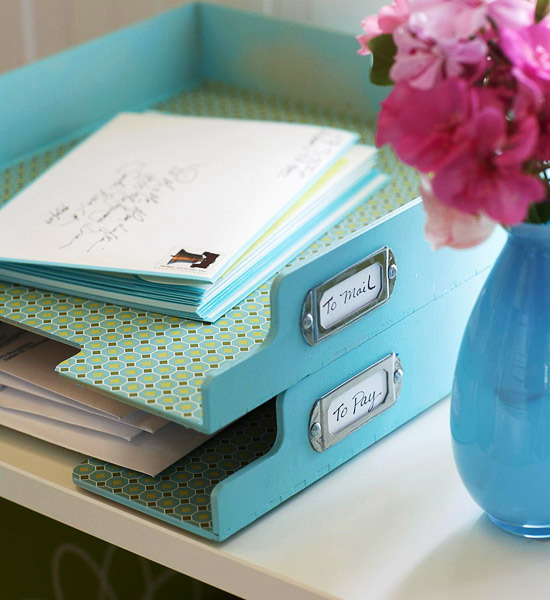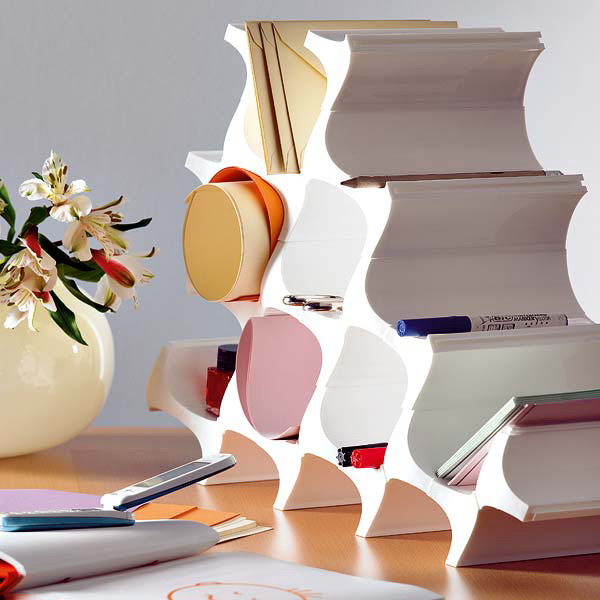 Racks with floors: If you have the space and want to ensure that small things, papers and other essentials are within reach, the best choice is a rack with multiple shelves. This is just like the large shelve rack you have in the home for the books with the only difference in size because here, things are smaller and you need a smaller solution.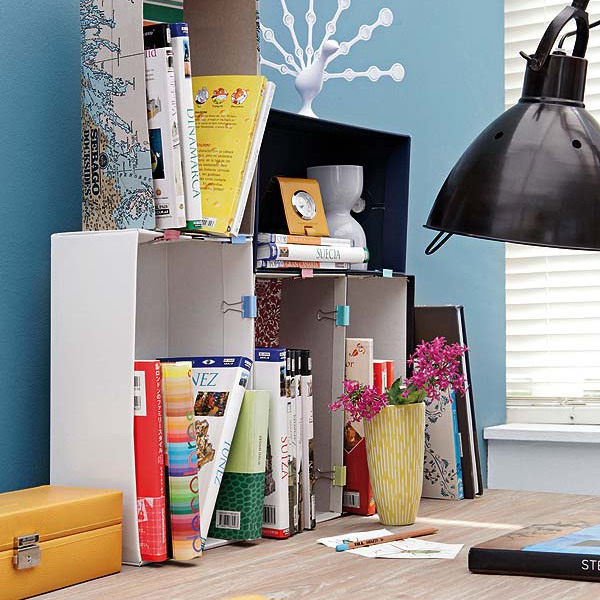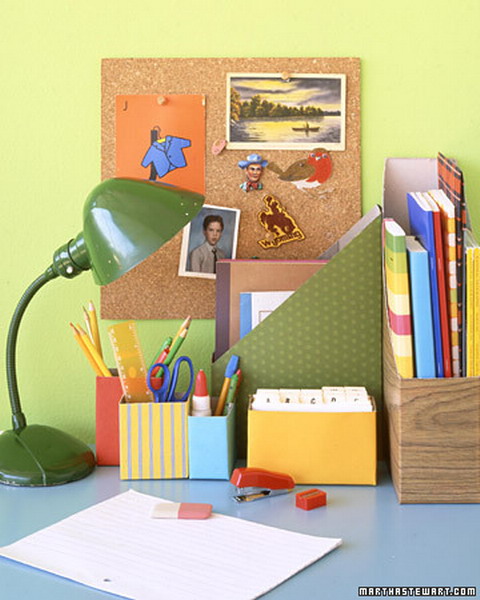 Boxes: For those who have followed our regular series of storage ideas and options, they know how much we have focused on the use of boxes for storage. The same utility box can be a great source for keeping letters, essential stationery and other things in the right way. While large boxes can be difficult to keep, you can choose to have small boxes that can be stored on the table rightly.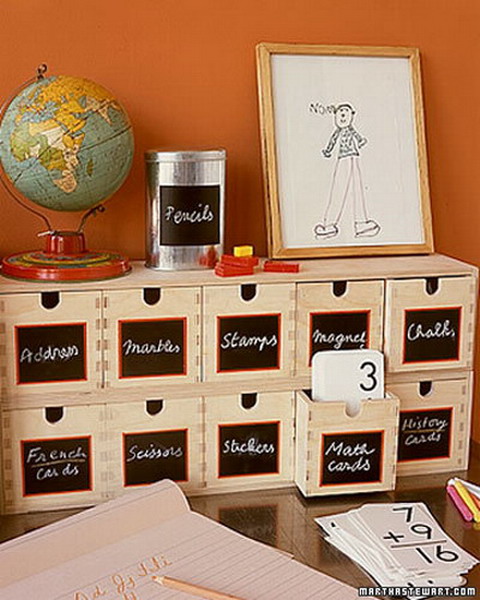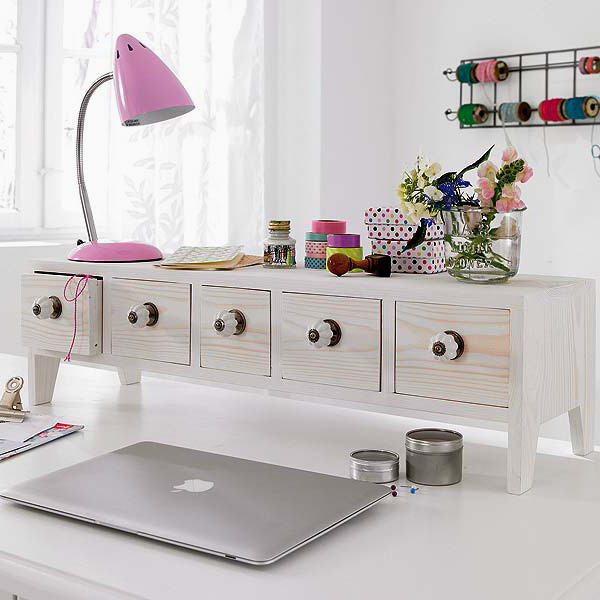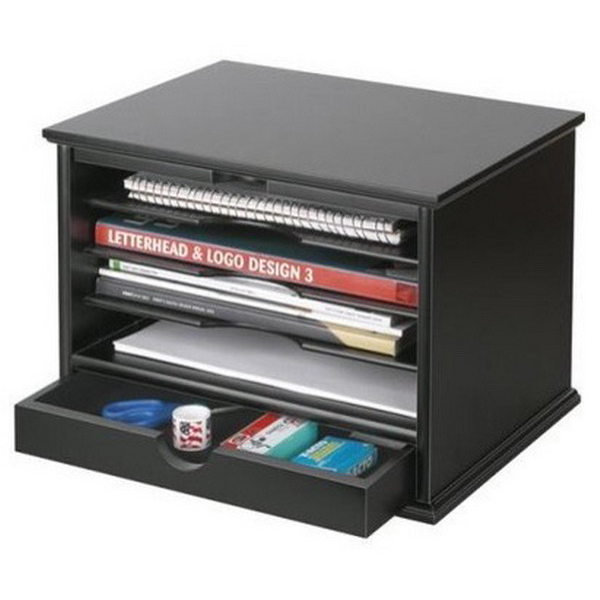 Mini dressers: The small dressers that are designed of wood or even plastic can be a great way to keep the home office organized. Right from the staple pins, pens, and pencils to the small things of crafts and more, there is everything that you can keep in different drawers and shelves. If you are thinking of the space, don't worry because there are designs even for the small tables.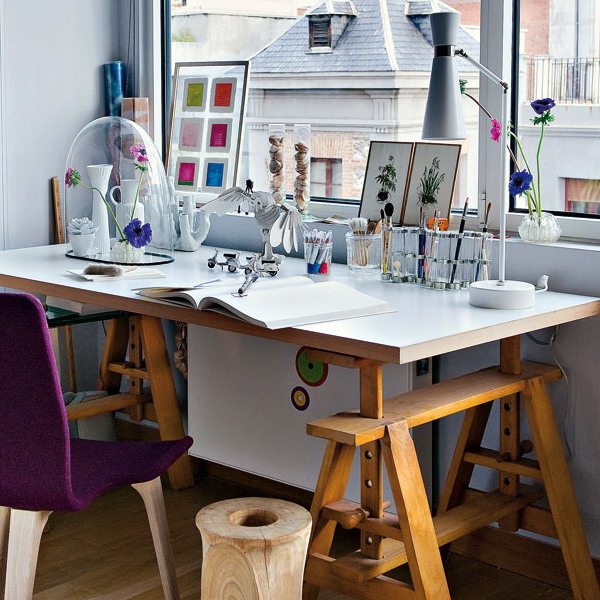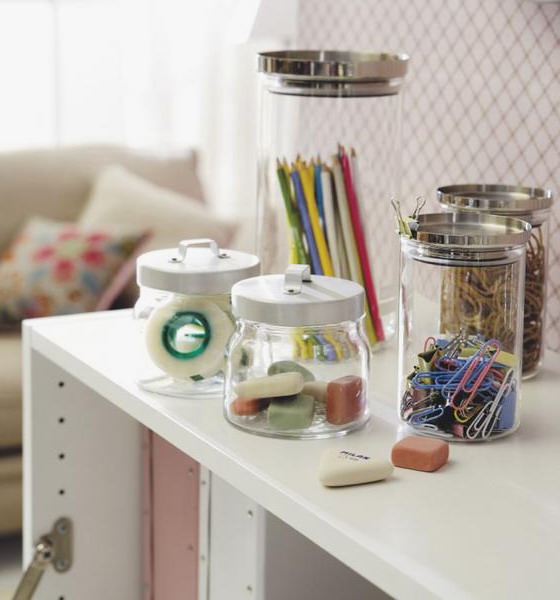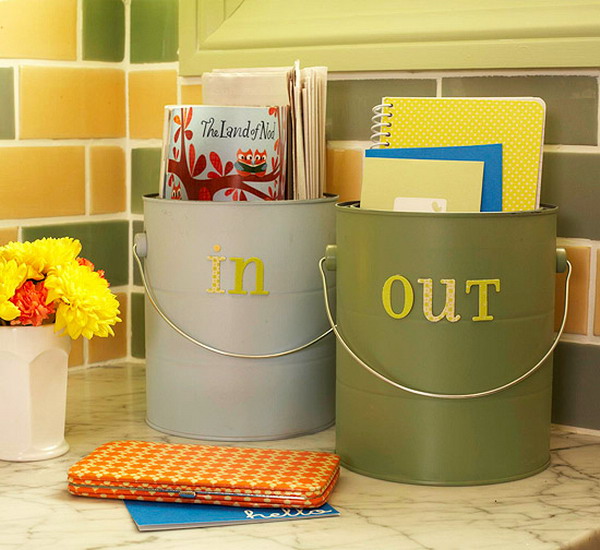 Kitchen items: There are things in the kitchen like the buckets, cups, old cans and lot more that can be a creative way to store and keep essentials in the home office. What you need to look here is some redesigning, painting and crafts art, and you can redesign and change almost any old bucket in to a container for files or a cup designed for pens.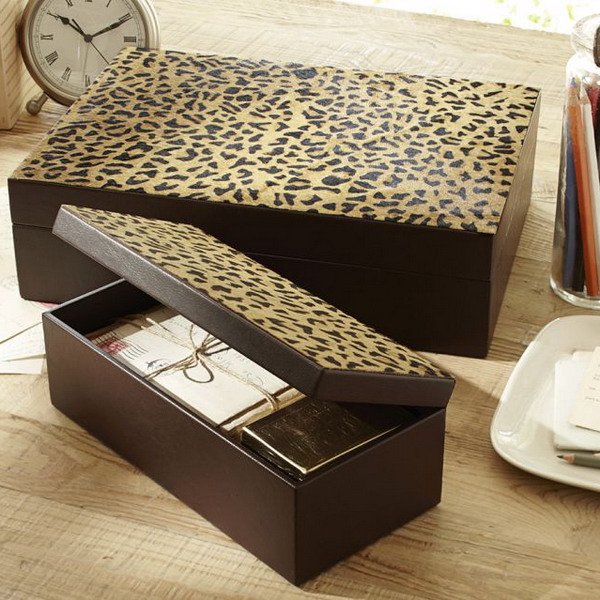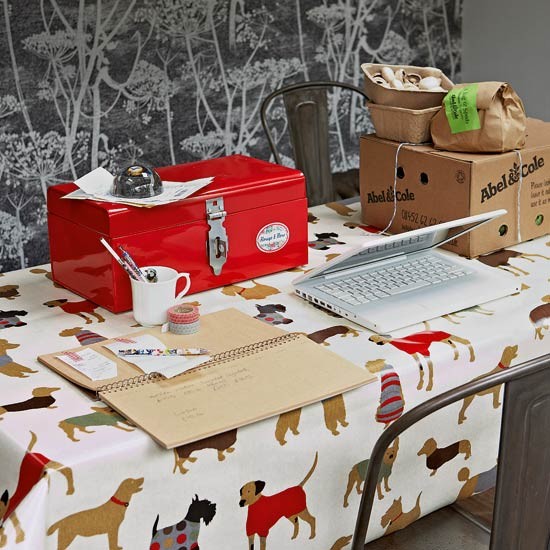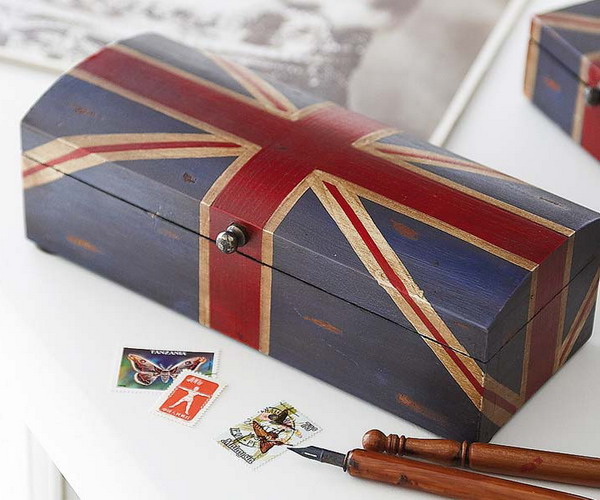 Chests: If you are someone who likes to get the home office in style, there are small sizes of chests that you can choose for the table. At the first glance, the smaller versions may look like miniatures, but if you can keep a check, you will find these small chests to be practical enough for everything.
Maintain your office with style!