In another post, we had discussed the fun of having hammocks in the interiors and exteriors of the house, and here, we talk of the other interesting suspended furniture that deserves mention. You might have seen those hanging chairs that are often found around a niche in the house, in the garden or even in the terrace or balcony. These are essentially furniture pieces that are meant for comfort and relaxation, but at the same time, these are also essential pieces of furniture meant for sophisticated detailing. In this post, we will talk of materials, designs and styles in hanging chairs and why you need to own one.
Hanging chairs in wicker: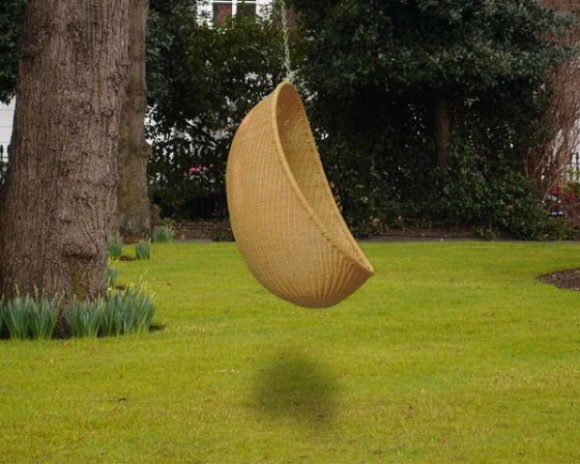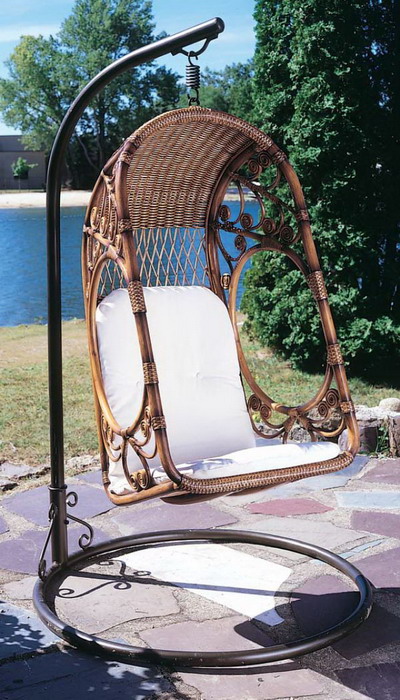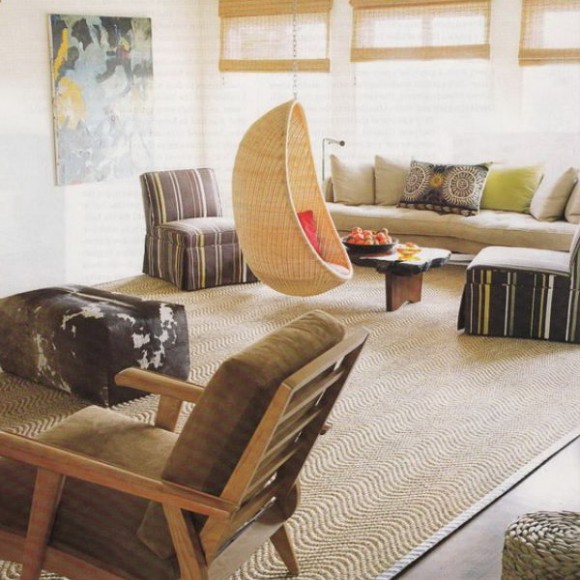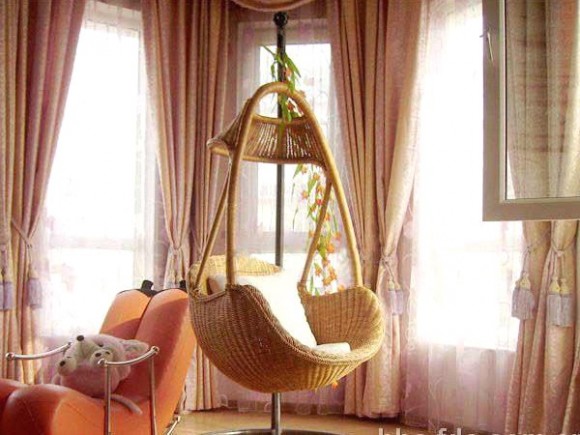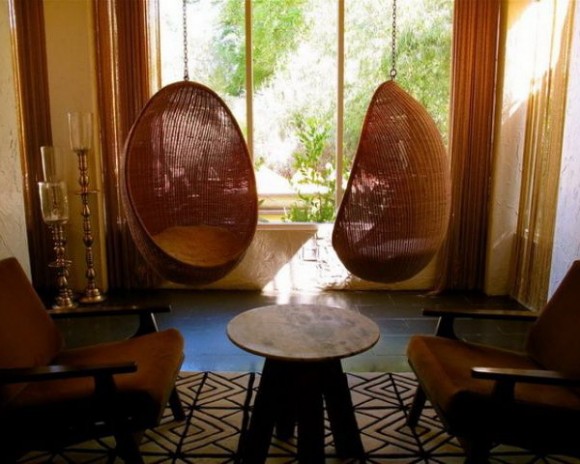 Talk of the most banal solutions in hanging chair, and you will find wicker chairs to be the most optimal solution, both in terms of looks and prices. In the garden you can choose to hang the chairs from branches and rafters. Expert designers suggest that there must be different use of materials as per liking, which includes chairs in woven style. Think of the options like bamboo, rattan, wicker to name a few. The weaved-style looks the best, and it is advisable to avoid colors and stick to the natural shades.
Moving on to the interiors, we talk of wicker chairs that are placed in the cozy of the interiors where you can be at your own pace. For large spacious rooms, you can choose to place the hanging chairs in the center of the room. With wicker furniture, you can get the most stunning options of adding cushions and pillows.
Hanging chairs in different materials: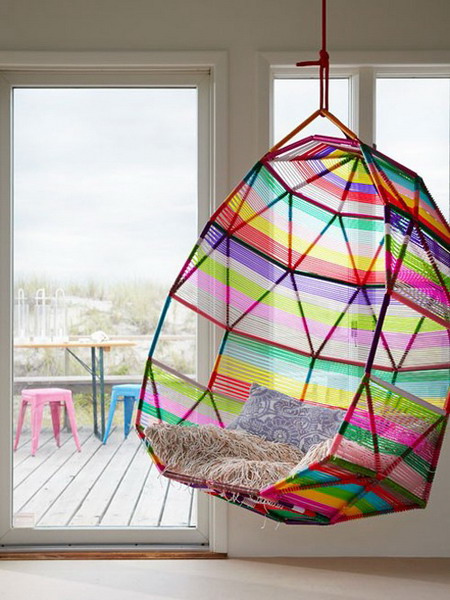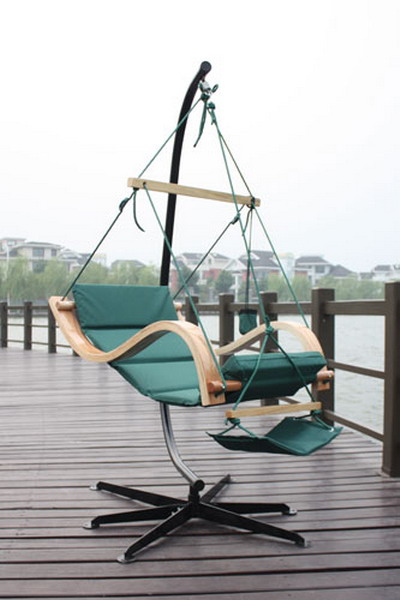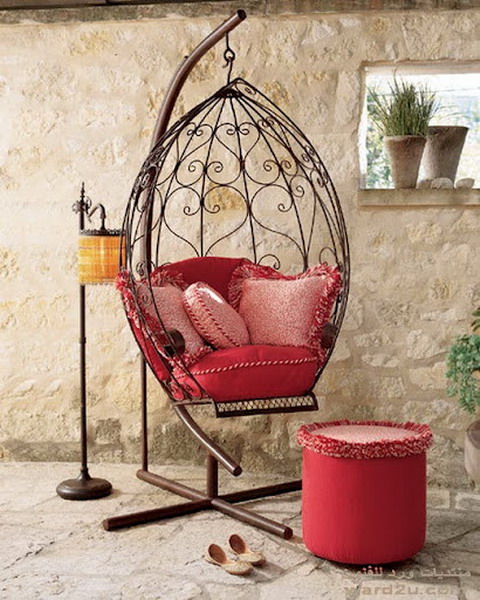 The materials in hanging chairs have undergone a sea change over the years with many designers coming up with their own versions. Today, you have chairs woven of nylon threads, metals, silk threads to name a few. Metal chairs are good in terms of durability and design, while the plastic chairs are more about cheap prices. If you are willing to experiment, look for options that are not-so-banal.
Shapes and designs: There was a time when the egg shaped and dome like shapes ruled hanging furniture, but our experts in designs and manufacturers clearly know how to shun the regular looks. Check some common designs discussed below.
• On the ceiling: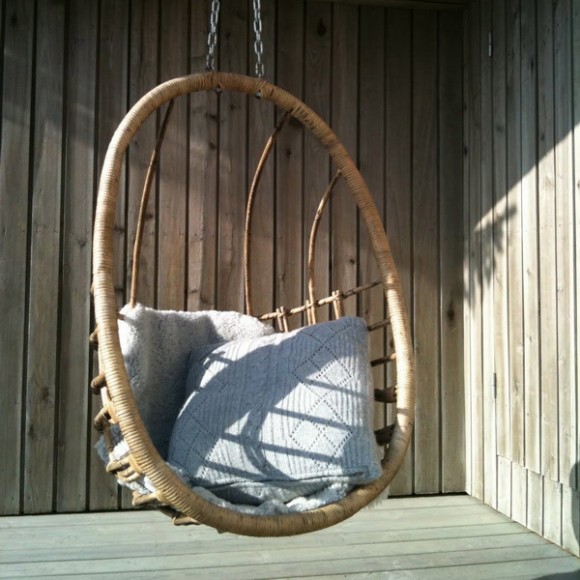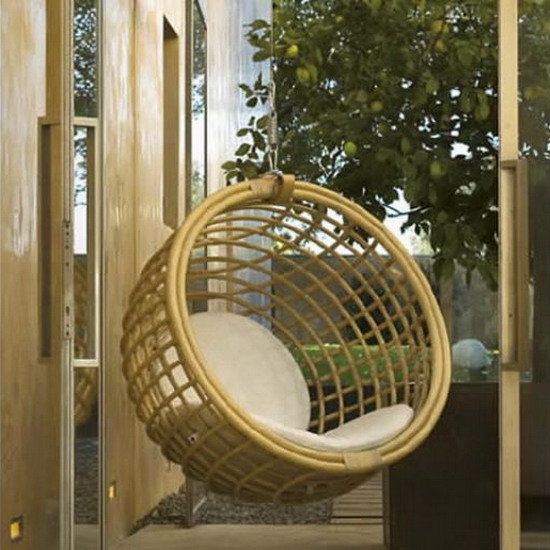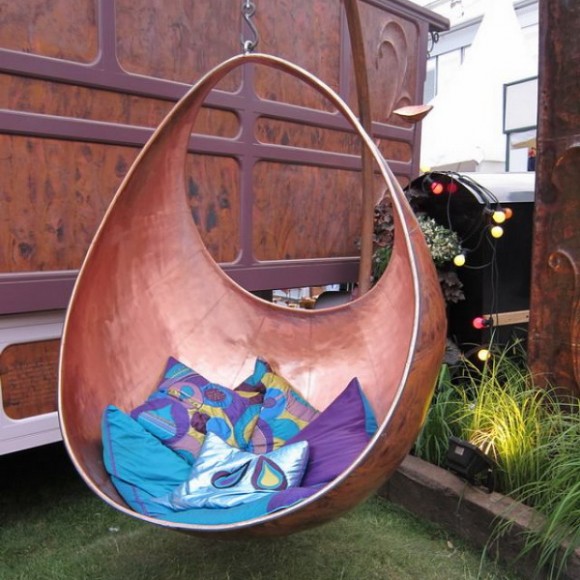 The non portable designs in hanging furniture require them to be installed along the ceiling, bars, branches and beams. The idea is to keep the chair at a particular place without any need of moving it around.
• With the stand: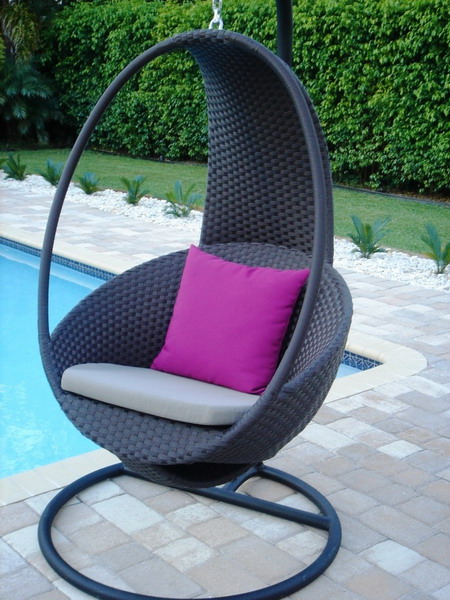 Think of mobility and easy portability in hanging chairs, and you will find a number of designs that come with a shelf or rack that supports the weight of the design. You can simply move the chair from the terrace or balcony straight to your bedroom.
You can also check for designer furniture that are quite in vogue and have varied suspension styles for multi-functionality.