Originally conceived as a tree house, the sloped ridge overlooking the valley below, served as a focal point, to enjoy nature at the Silicon Valley of California. With Swatt Miers Architects, the tree house led the way to form 3 small detached units of "tea houses" that are cantilevered towards the ridge.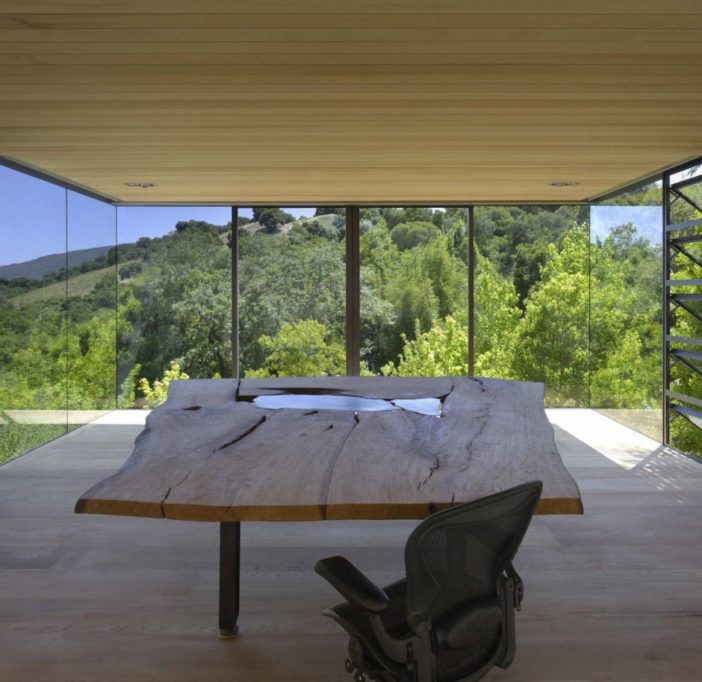 Enclosed as a cubic structure, the tea house is anchored by pre-cast concrete columns that hold the clear glass pavilion. Fastened with steel joists, the tea house appears to overhang against the ridge, thus, encompassing the fullness of the nature around the valley. The 3 separate units are similar, with each having a varied function for meditation, sleep, and creativity. Within the given space, the flooring and roof are set in the concrete pad that supports and hold the glass on all the four sides. Simple and uncomplicated, the designer has brought about fine-tuned harmony in the space, with the use of transparent glass that captivates the spectacular views of the surrounding nature.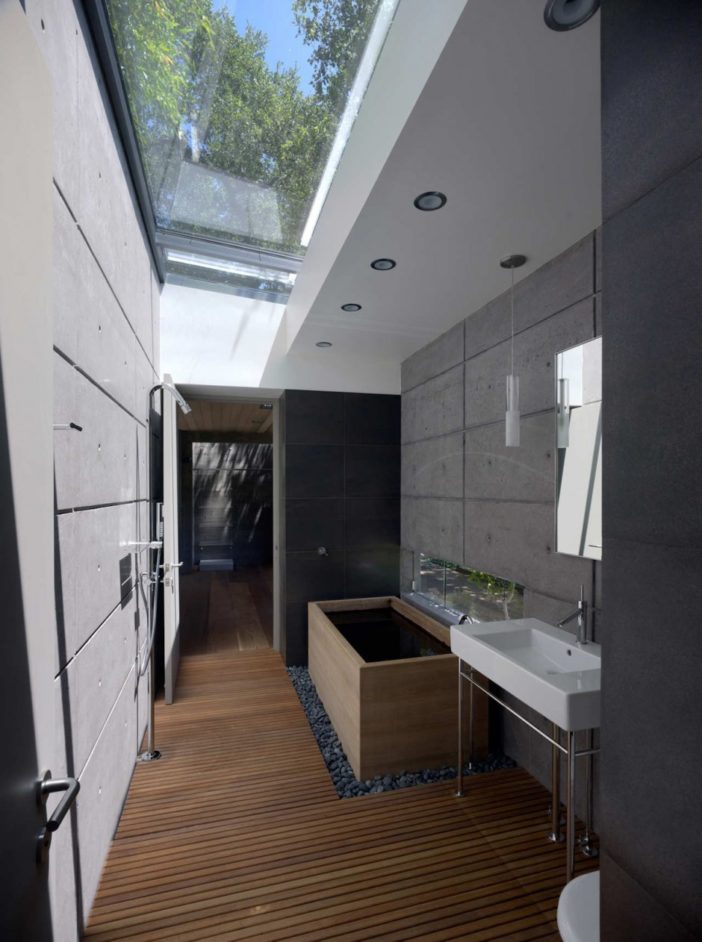 Offering stunning design ideas, the overall structure of the tea house is likely saddled by the concrete structure that bundles it into a single unit.  Those 3 tea houses leave a minimal carbon footprint and do not endanger the roots of the old aged oak tree that sits right across to the ridge. It is an interesting space that has been put to good use by the architects, rather than creating a mass of buildings around the sloped site. The cantilevered end of the tea house is set off from the ridge by a foot and is well erected in place by the concrete foundation.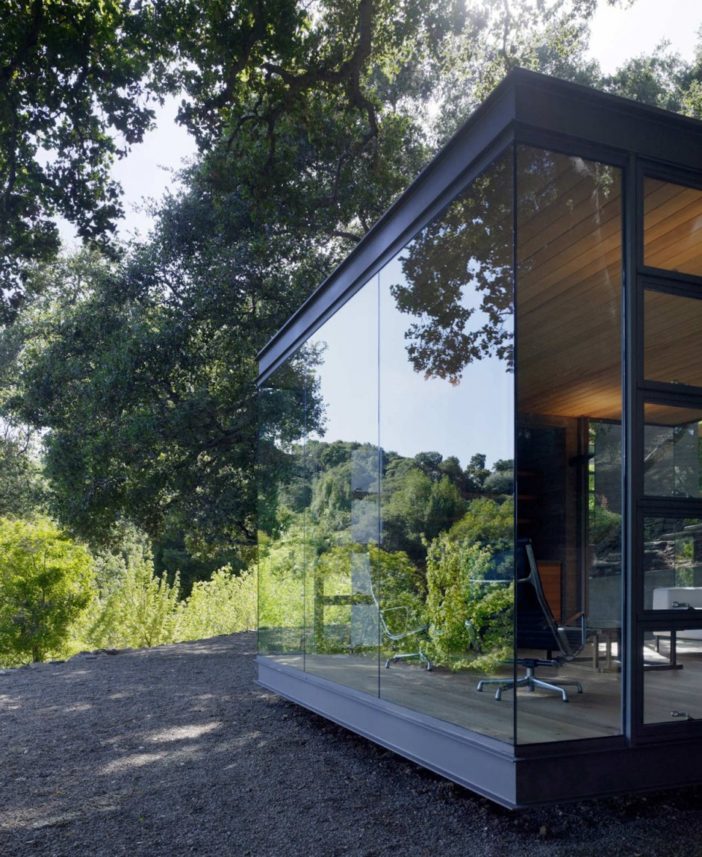 As suggested by the client, each house can be modelled into a space like a reading hub, lounge or even converted into a workspace amidst nature. The tea house is definitely a "think outside the box element" that is simple and elegant in design.
Photos By : Tim Griffith