Designed by Art Arquitectos, Casa LC is a stunning house spanning in 9,000 sq m, located in Mexico City. The design and architecture of the house gets its benefit from the absence of any high rise buildings and constructions. The inspirations have been taken from functionality with an intention of separating each section.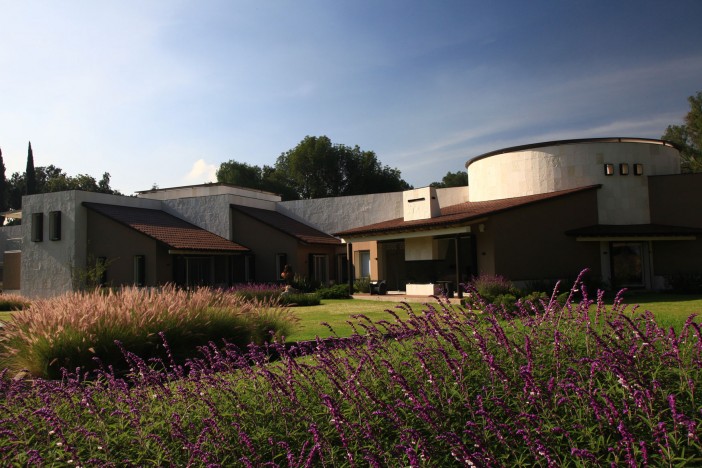 The central circular patio and the area around it have been used for the social area, keeping a close eye on the varied niches such as the dining room, living room and library. All the rooms are linked to the hallway for keeping a swift balance. As for the private area, the design has been completed with a square patio with four regular bedrooms combined with a master bedroom. There is an attic attached with each bedroom leading to the terraces.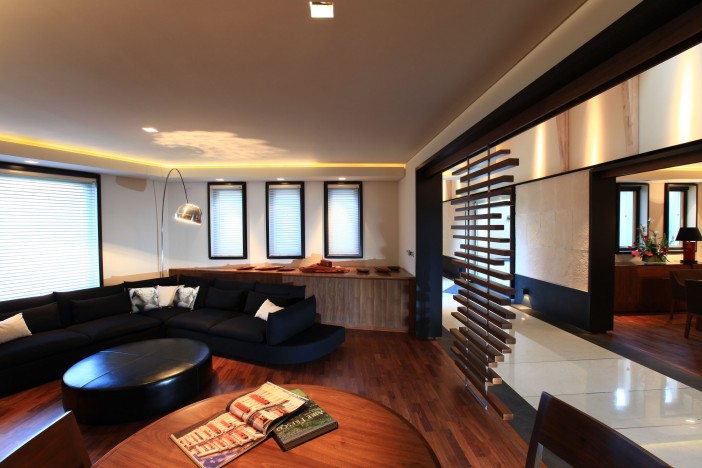 Moving on to the entertainment area, there is a pool, a gaming room, gym, bathroom and a guest room. Large and sprawling, the house also features a magnificent kitchen, breakfast room, TV room and laundry and ironing room. If the interiors are grand, the exteriors are equally a feast to the eyes with a large garden that includes a pond, a jogging track and a huge entrance. The use of materials like limestone, wood, and tiles is frequent in the exteriors, while the interiors mainly feature pearled white marble, walnut floors, and flamed granite. The walls are designed in plaster with a few in limestones. The lighting is effective with balanced soft and strong lighting with maximum use of LEDs.
Photos Courtesy : Art Arquitectos