Rory Brooks Architects, which is a studio based in Australia, has designed this wonderful vacation home situated in New South Wales, Australia. At 31 miles from Sydney, this home is beautifully located in Hawksbury and has been differentiated in two different pavilions. The design studio has worked extremely well in making the most of natural elements and materials such as wood and hardwood sourced locally. The house retains the most neutral tones of wood, even after the predominant use of concrete for obvious reasons. The house retains the feeling of being in the wood for the mastered wooden finish.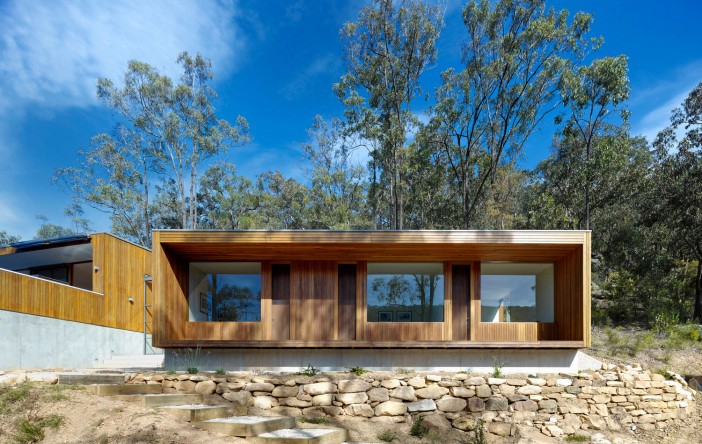 The first pavilion of the house is dedicated to entertaining and living and features a pool and kitchen for nonstop fun during the vacations. The other pavilion includes the bedroom and offers panoramic views of the Hawksbury valley, offering the perfect getaway from the sounds of the neighboring Sydney. There is also a special place for study featuring large bookcases, where the owners can work perfectly with nature for company. For the color theme, the designers have worked on every aspect of a wood and white theme with furniture chosen carefully in wood.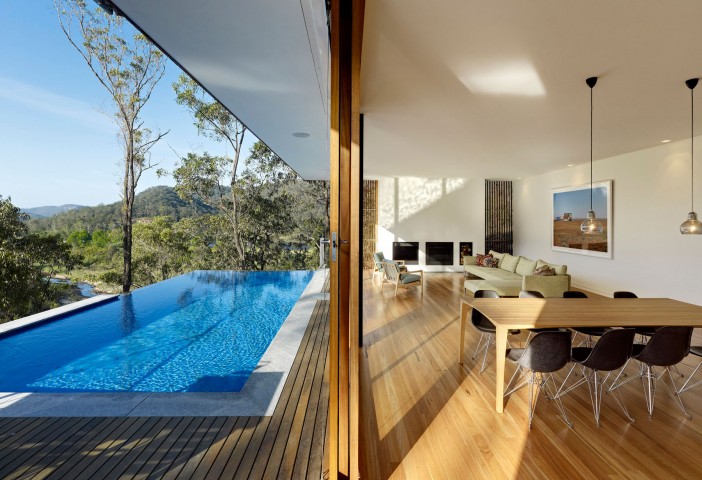 With a passive solar design, the house is extremely energy efficient, and the designs of deep overhangs save the screens and windows from facades. With ample sunlight ensured for the winters and shield for the summers, this is a vacation home with extreme functionality. By designing double walls and using composite timber beams, the thermal performance has been enhanced extremely well. Situated amidst the trees, the beauty of the surrounding landscape isn't damaged by any means, and the house itself is a perfect outing in itself with amazing options.
Photos by: Michael Nicholson