Design ideas
Nestled amidst the thick and dark Woodstock of Canada, Stealth Cabinoverlooking the lakeis designed by Superkul Inc. The site sits on the centre of a thick vegetative growth, surrounded with tall trees and sprawling green foliage. Analysing the existing site conditions, the clients wanted a house with zero carbon footprint, built entirely of untreated cedar wood and steel. At the onset, the architects had to ensure to bring about a design that blends well with the surrounding topography and does zero harm to the trees and land.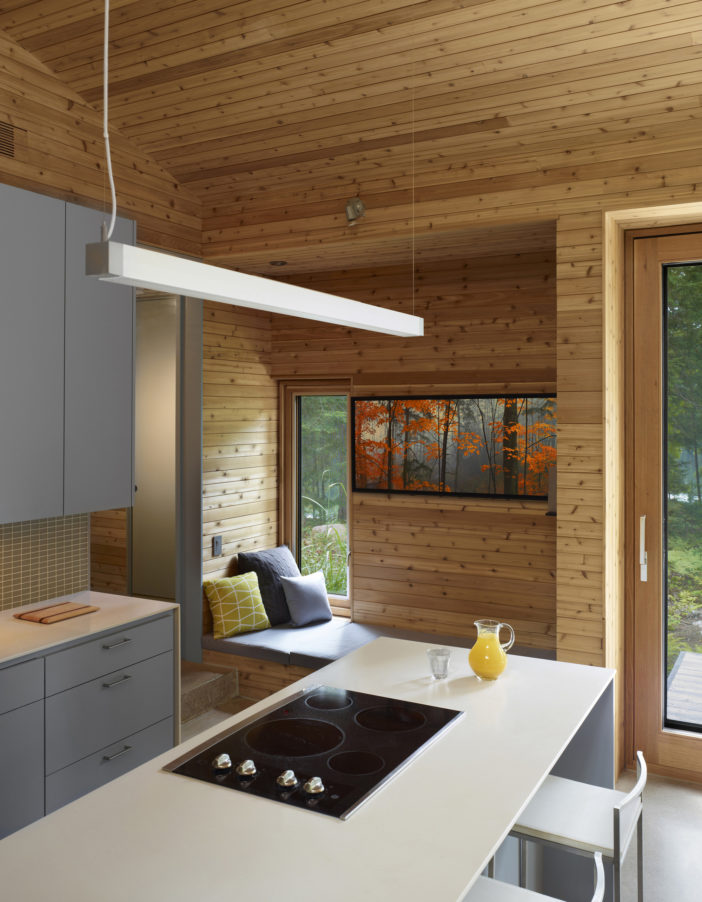 With a structure that depends entirely on cedar wood, the interior and exterior have been left untreated to let the nature bleach them with a finish of its own with time. This causes the facade to become one with the surroundings and keeps the house clean for VOCs and emissive paints. Other points to consider were the use of passive design techniques that brought about natural cross ventilation via the north breeze and also inducted thermal properties below the concrete flooring to provide warmth during the winters.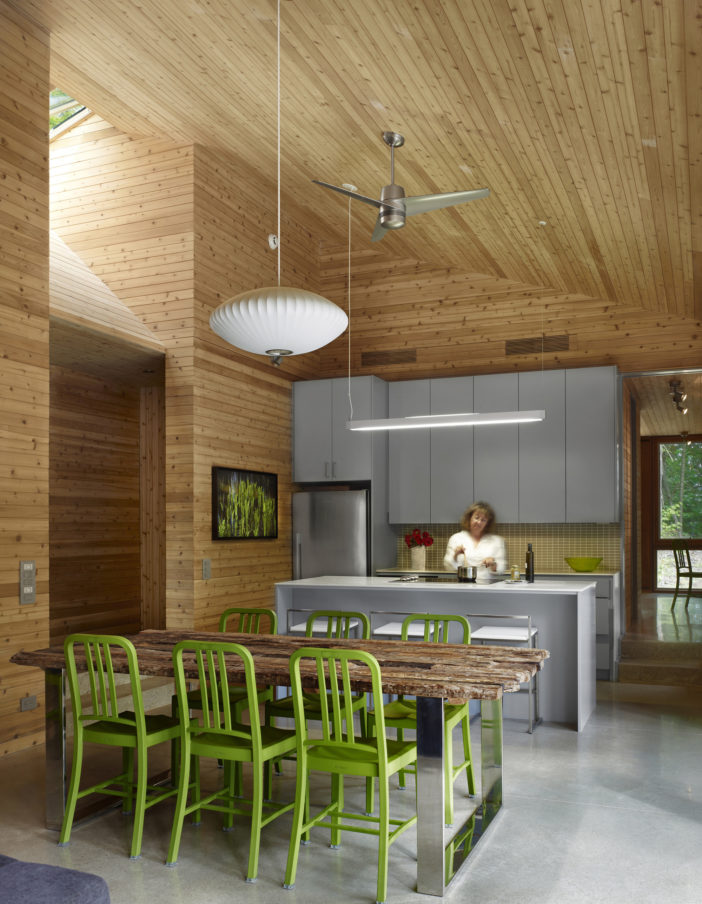 The house is compact and yet spacious with the needed modern comforts, which a typical cabin would lack and being close to nature, it treads on the land lightly without disturbing the soil foundation. Looking at the layout, the spatial arrangement is in accordance with the rise and fall of the site, which helps in creating a unique cluster of spaces. With all this in mind, the need of sustainable design ideas that sit light on the land with a compact and energy efficient plan had to be developed to reap huge benefits to both the house and environment as a whole.
Photos By :- Shai Gil