Goa is India's most visited destinations with numerous plush and exotic resorts in existence. The splendid Alila Diwa Goa is located in Gonsua Beach in Majorda and is one of the best properties for vacationing, thanks to the beautiful location featuring emerald greenery around. This is a 5 star resort that is largely inspired with the modern style of living but nurtured truly in the Goan way in terms of design and appeal. There are around 153 rooms, including suites, and a new club named Diwa Club. The club features an open air Jacuzzi, hot tub and lap pool.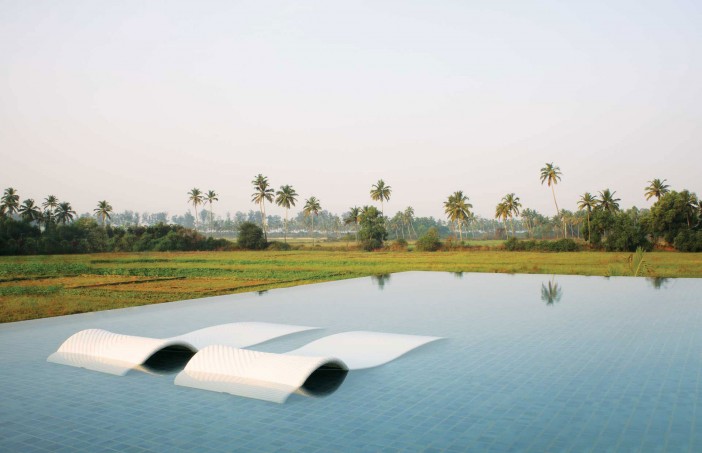 Alila Diwa Goa has many paddy plants all around the resort, which makes the Goan setting truly interesting. The roofs of the room are pitched high, while the verandahs are designed in a mixture of varied materials such as polished Kota stone, teak, red laterite stone combined with terrazzo flooring. Inside the rooms, there is use of simple modern furniture where it is easy to appreciate the beauty of pale wood combined with cream surroundings. The linens inside are in shades of russet and brown, complementing the other light tones. The bar section and other public places too have traditional touches with work of a few popular local artists thrown in.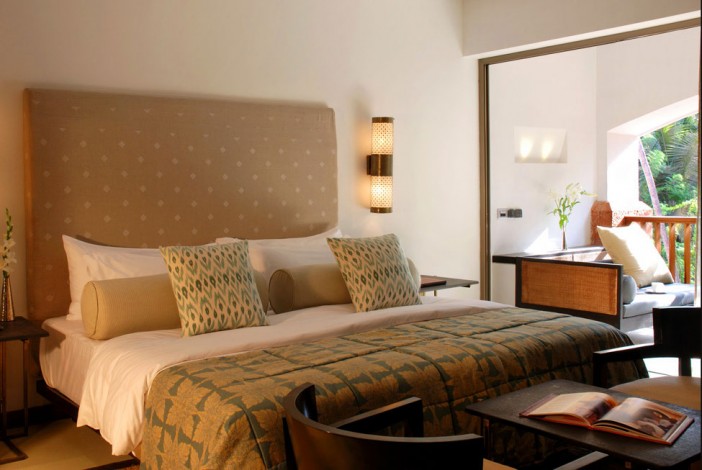 The lighting is mostly soft, even inside the rooms where specially designed lampshades have been chosen along with beautiful ceiling lamps. The use of wood in the interiors is appealing with beams and portions of ceiling demanding the most attention. Stylish and lavish, this is a resort that has been designed for catering those guests who want a beach property but desire to have best luxuries even in rooms.
Photos courtesy of the Alila Diwa Goa