This unique and magnificent multimillion dollar house is located on Pacific Coast Highway, in Malibu, California. Spreading on an area of 6,152 square feet, the house is situated just above water on Encinal Buffs and is very close to the most spectacular beaches of Malibu!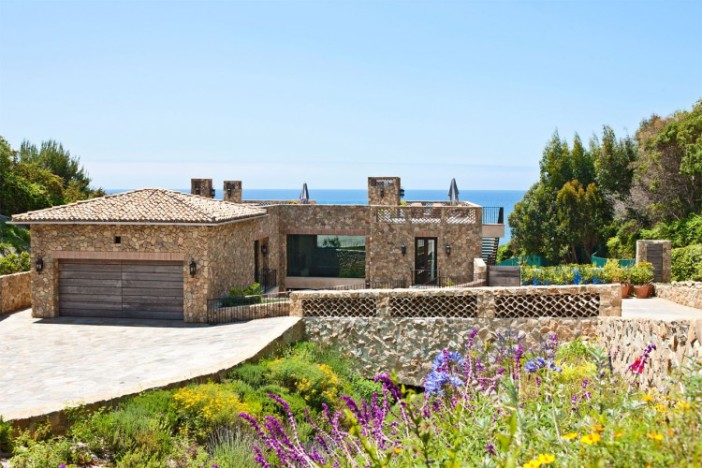 The exteriors: The entire theme of the house is completed with cues of Italian architecture. Most parts of the exteriors have been completed in stone, just like one would find elsewhere in Italian style. Consider the splendor of the place that includes an ocean front pool/spa with clear views and a roof top deck space spreading on astounding 2,500 square feet. Right from the roof top deck, one can enjoy the panoramic views of the Pacific Ocean. From the extensive front lawn to the steps that lead to the pool, the exteriors are all about lavish outdoor living.
The interiors: From the large potted plants to more extensive detailing of the artifacts and decoration, the house is a clear example of fine designing. The floors here are wooden, while the walls are stone in living area and plastered in rest. An open style staircase connects to the upper level of the house, and from each level, one can enjoy stunning views around. The open style kitchen is extremely delighting providing some great kitchen design ideas!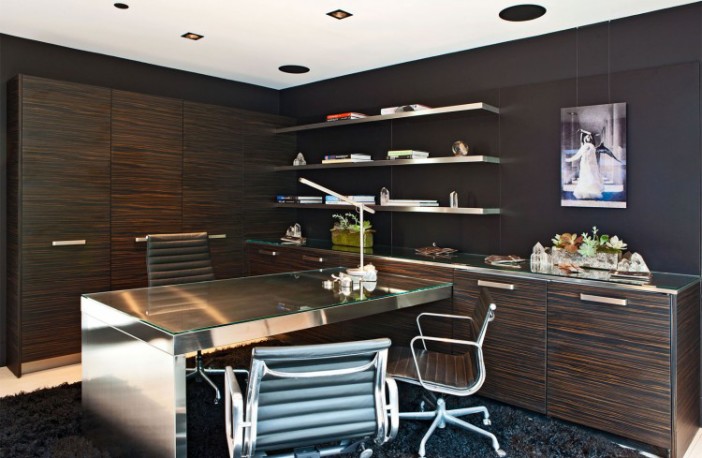 Furniture and lighting: Enchanting cute pendant lights, LED small ceiling lights, and source lighting, everything is stunningly chosen and used all over. For the furniture, expensive sofas, recliners, to upholstered beds with headboards, the home has it all. Stylish and endearing choices for each room give a unique identity by all means. This is a dream home to many looking for splendid interior design ideas for their homes and certainly the choicest among the best in Malibu.
Photos by: Berlyn Photography