Floor to ceiling glass windows, clearly essays the overall structural frame of the Overby House in Stockholm. This wilderness habitat by, Architect John Robert, using clean straight lines encompasses open spaces into principal living rooms. The extensive use of glass as the core design element awakens the exterior to life.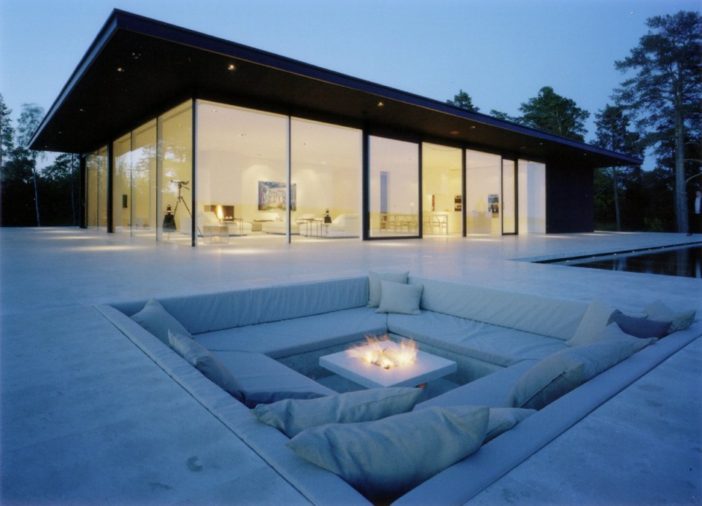 Set against the scenic view of rugged terrain in the backdrop, the design ideas and concept were to embrace the exterior by the use of full height glazed windows, thus, allowing the inmates to catch prismatic glimpses of the surrounding terrain. Careful consideration has been given to the selection of materials, to blend and create contrasting hues within the house. The use of daylight has brought about interesting patterns of shadows into play on the white ash lacquered wood that is extensively used throughout the house. It lends a starking texture to the white interior walls that add depth to the space by the use of steel elements. With skylight subtly dancing through the latticed glass roof structure, the interior looks bright against the dark exterior steel frames that lend structural support to the roof. It is an uncluttered design process, which is broken down into a delightful visual palette.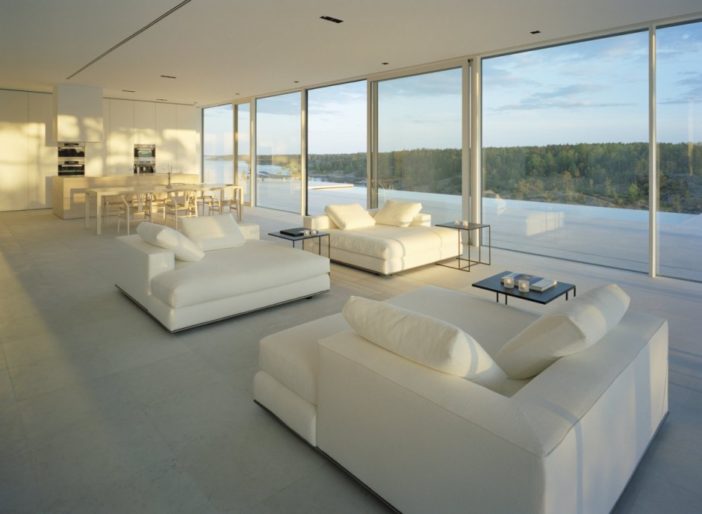 Besides the house, the surrounding terrain is well-landscaped, and the lake offer scintillating views from the formal living room. A wooden deck designed with steps trailing down the terrain to the lake is a perfect hunt for fishing rods and lends continuity to the summer house. Clutter free design, glass windows, sweeping views of the lake and the surrounding terrain have been put to good use by the architect. A true paradise retreat, the Overby House, is a brilliant play of glass and nature.
Photos By : Åke Eson Lindman