Designed by SAOTA Architects, the Silver Bay Residence, nestled in the St. Helena Bay of South Africa, stands in front of the picturesque mountains revelling in its splendid interior décor. The residence, primarily shaped by the three relative factors such as the high-rise entrance, the Southern breeze and the harsh rays of the sun from the North, act as a compelling design parameter that must be adhered to for raising a comfortable home environment.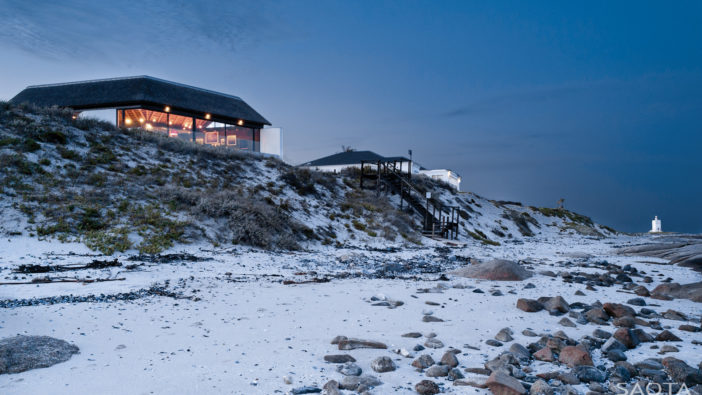 Based on these three parameters, the design of the residence is fine-tuned by positioning the family activity zones in the first level whilst the private zones occupy the ground level. It is very likely that by such an arrangement, the greater part of the first level faces the sea front, thus allowing the living room to view the entire stretch of the coastline. Furthermore, to avoid the North sun and the strong wind current, the design of the pool over the entrance courtyard improved the microclimate of the residence and generated a zone free from strong wind currents.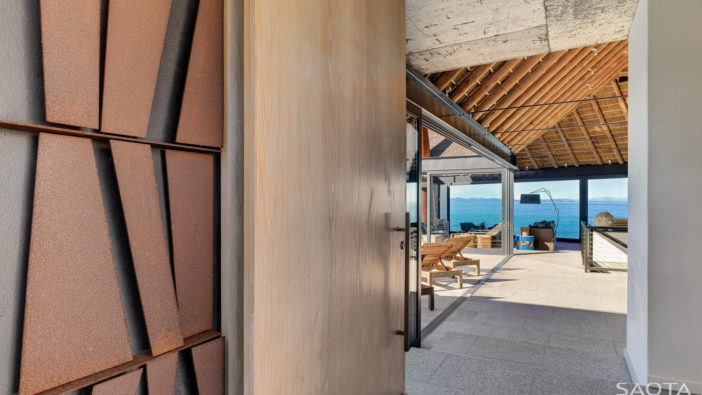 Overall, the residence is L-Shaped and has open spaces built in-between enclosed rooms that lend a relaxing and harmonious exterior, with chaises and outdoor seating. Each of these distinct spaces inside the residence has an individual character reflecting various materials such as that of the corten steel, the timber panels, the grass roof, and others sourced from the local region.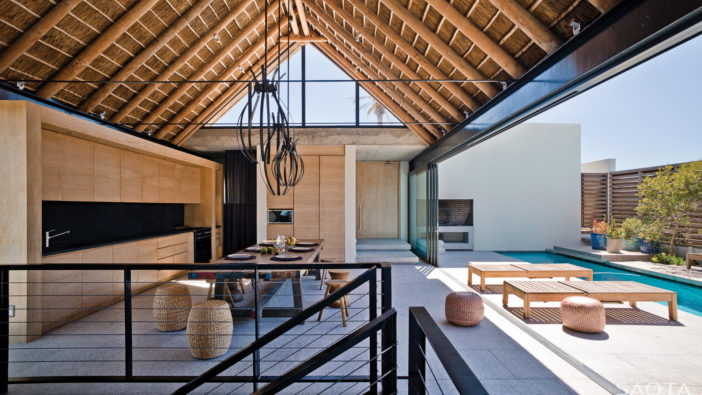 In essence, the built residence corresponds to the site with favourable factors supporting the massing of the volumes and creates an environment-friendly home. Moreover, the use of local materials and various spatial arrangements help in portraying an open space that serves as an internal courtyard for spending time outdoors.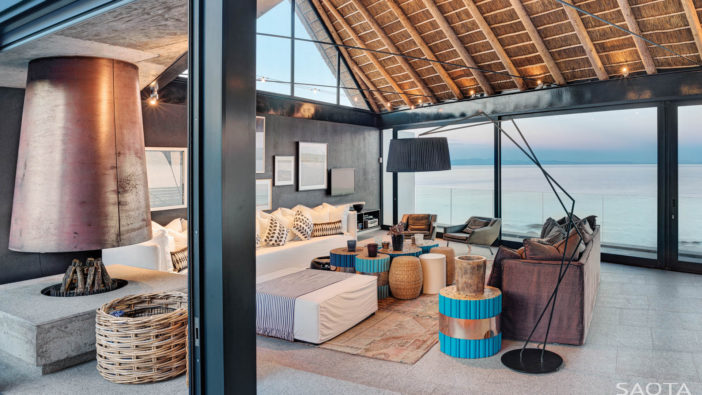 A truly remarkable residence, with rigid and yet undulating spatial articulation, the continuity of spaces extends beyond the site uniting it with the blurring horizon of the coastline.
Photos By : Adam Letch, Enda Cavanagh