Cocoa Island is a private island resort that is located in the beautiful Maldives and is close to Kandooma Channel, counted among the best dive sites of the globe. Designed to be a perfect retreat center, the stunning island promises fun with the waters full of corals. The resort will also interest those looking for an adventure filled vacation of snorkeling and diving.
The exteriors: There are numerous suits and villas designed for vacationers with over-water bungalows being the most striking attractions. Most of the villas are designed in the perfect Maldivian style with thatched roofs with mainly natural elements and materials in use. Each of the villas is located far enough from each other, ensuring there is ample privacy, while all are connected together by wooden ways. Apart from private areas, there are plenty of spaces for public use including infinity pool, spa and yoga center.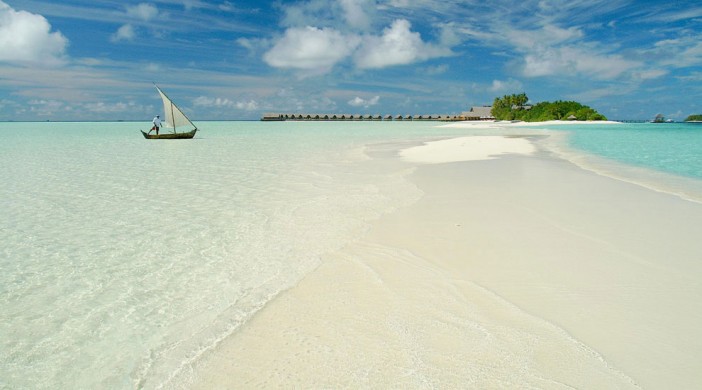 The interiors: Each of the villas is designed for privacy and luxury at the same time. Large open areas are available for restaurants that serve gourmet meals, while the villas and suites have large windows welcoming the flowing sea breeze. Most of the upholstery and fabrics of the house has been designed in white, bringing a close balance with the dark wooden floors. Typical plants of the Asian region have been used indoors for a very natural offer.
Furniture and lighting: From free standing lights to lamps and small lights have been used in most parts of the villas, ensuring the beauty of the resort glows by the night. Added to the beauty of traditional and contemporary lighting is a blend of wooden and eco-style furniture that is mostly in straight lines. The feel and beauty of each room is blend of all things together.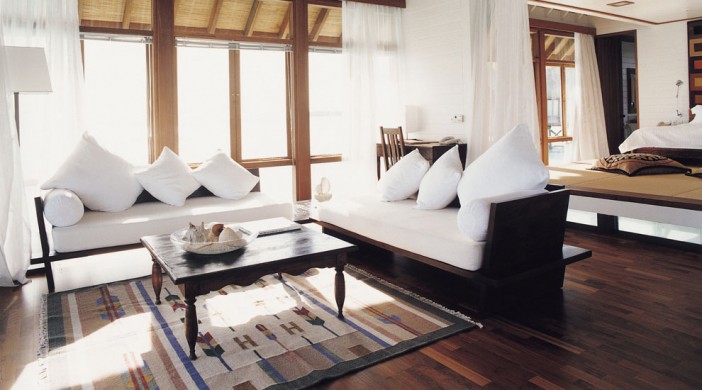 Photos courtesy of Como Hotels and Resorts