3GATTI, an architectural firm by Francesco Gatti, designed the concept of a "hanging ceiling" for SND Fashion Store, located in the Chongging Financial Centre in China. Trailing this concept, the vision to hang clothes, furniture and display cabinets from the ceiling evokes a floating sensation to the buyer and eventually clears off the floor area for effective circulation. Indeed one of the spectacular design ideas ever seen!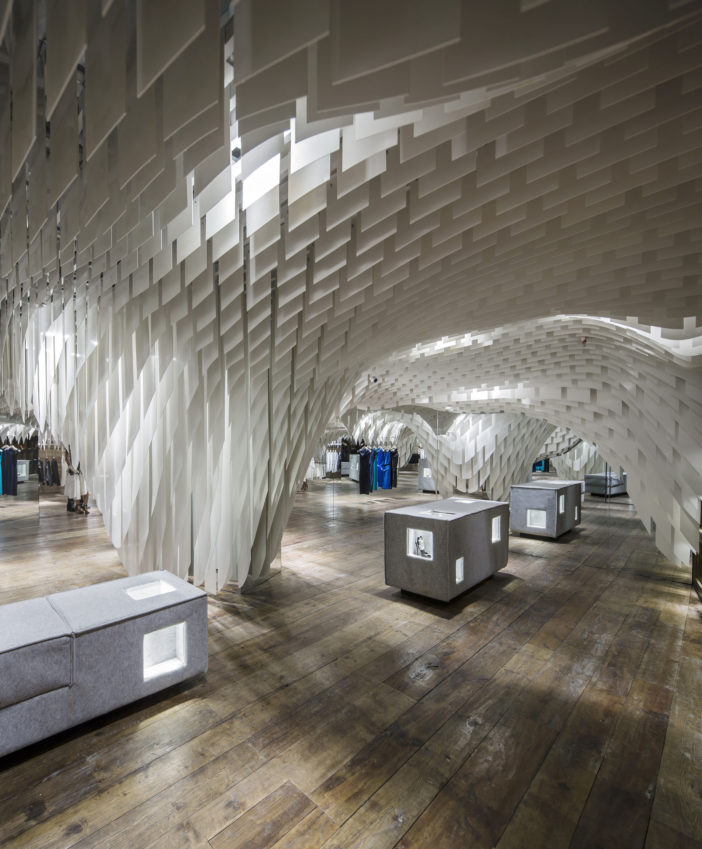 To realise this concept, software simulated a ceiling, based on the physical properties of an elastic material, wherein the weight of the suspended objects pulls down the ceiling, to produce an abstract visual. With this simulation in mind, the use of a permeable membrane such as fibreglass enhances the planning and installation of technical elements related to lighting, air conditioning units, acoustics, and fire alarm systems.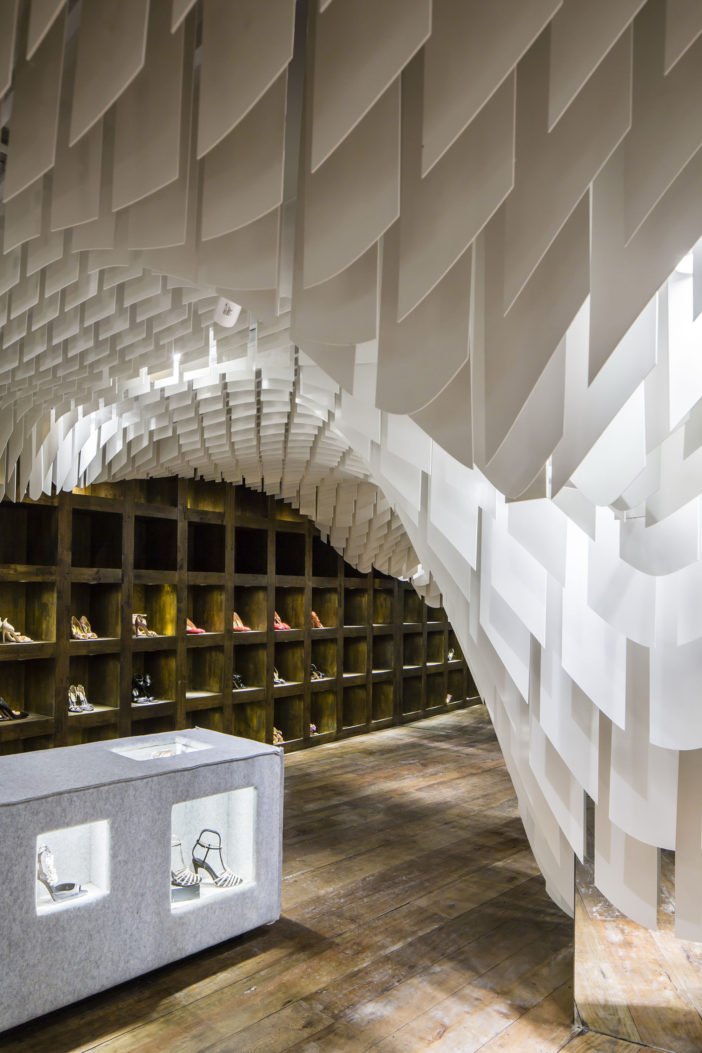 For the installation of the permeable suspended ceiling, a high voltage CNC machine, in a short span of time, cuts nearly 20,000 strips of fibre glass into various shapes and sizes for the store. These strips, held in place by a wooden lath, stand nailed to a steel structure, which eventually suspends the strips and the retaining structure for the hanger and display units.
With the translucent strips in place, the floor and walls of the retail store, overlaid with salvaged timber, act as the perfect backdrop for the undulated landscape of the ceiling. Moreover, these strips illuminated by the concealed lights are a spectacular sight to gaze and stand etched as the brand identity of the store.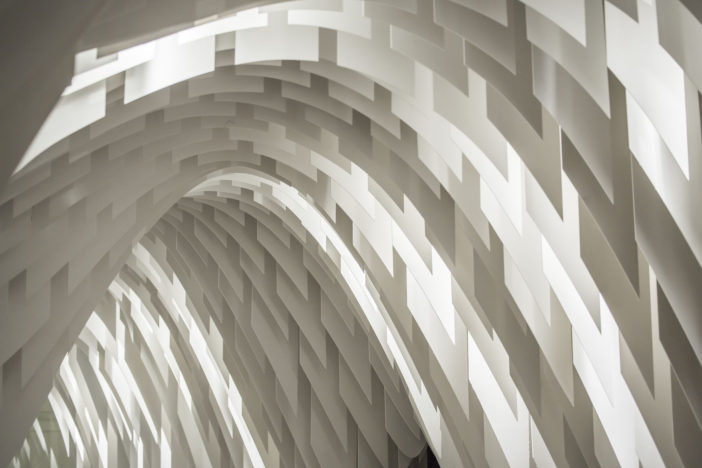 Additionally, a rectilinear volume of steel frames turns out to be a stunning piece of customised furniture, with varied functional adaptability. Moreover, this rectilinear prototype generates different kinds of furniture units, such as display cabinets, billing desk and lounger for seating purposes. These units, wrapped with grey felt material, are the only furniture found in a retail store.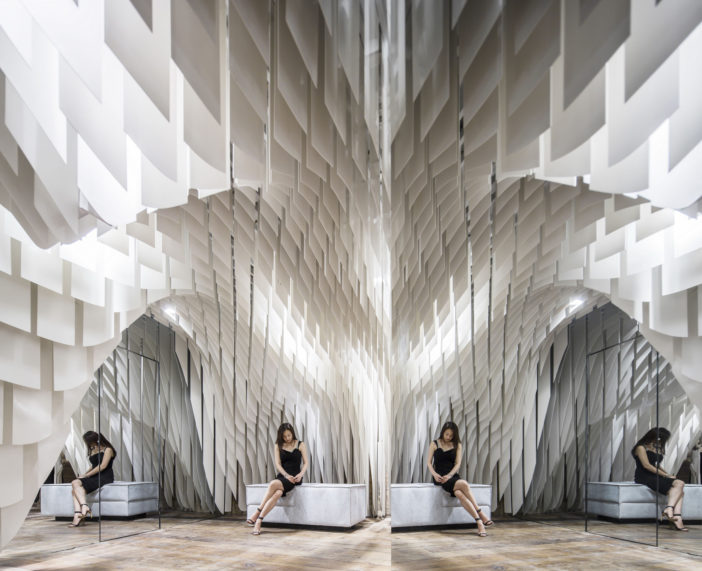 Altogether, the ceiling embraces the avant-garde nature of the clothing line and gives life to an abstract form that hovers over the retail store.
Photos By : Shen Qiang